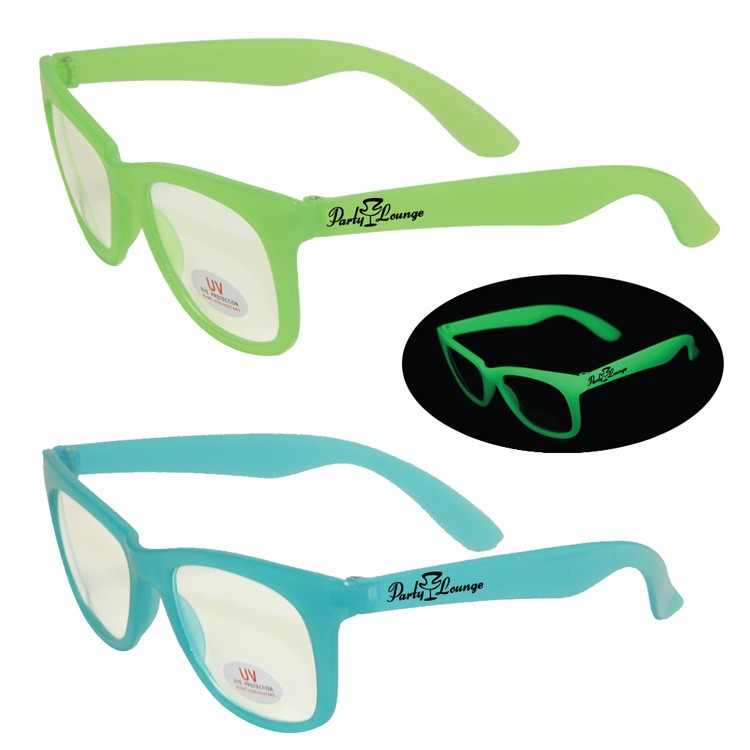 A gleaming logo can never go unnoticed with this custom printed glow in the dark glasses
Some people seem to have glasses for every occasion, but how about glasses that serve no other function other than to bring a little glow-in-the-dark fun?  That's exactly what these promotional glow in the dark glasses do!  Created in the shape of the fashionable sunglasses, these spectacles sport clear lenses and either blue or green frames that glow at night when exposed to just a bit of sunlight during the day.  These are sure to be a hit at any daytime or nighttime event. They also offer UVA and UVB protection should they be worn during the day as well.
Click here for additional product information.