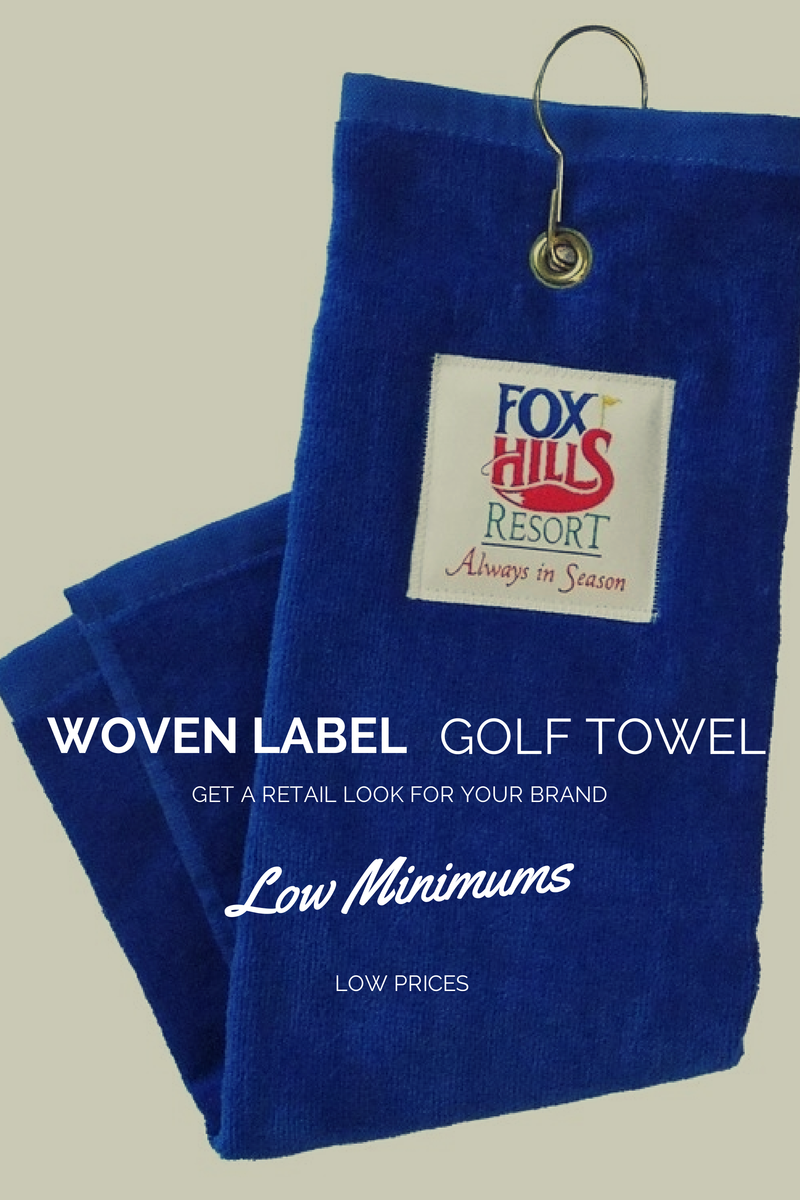 Have an upcoming golf or corporate event that you need new promotional product ideas for? Try these custom logo woven label golf towels.
You will get the look of a high end retail brand for the low price of less than $6.00 each.  And minimum quantities are also low at just 25 pieces.
These plush velour cotton terry golf towels are tri-folded with a hook and grommet holding the folded material together.  Your logo or other custom branding is produced into a woven label and then sewn onto the golf towel.
Woven labels allow for greater detail than embroidery and also give any product a professional, retail look.
Standard stock colors for these customized golf towels are:  White, Navy, Red, Royal and Black, but they are also available in a wide variety of non-stock colors.
So if you are looking for something different for your next golf event, try custom woven label golf towels.