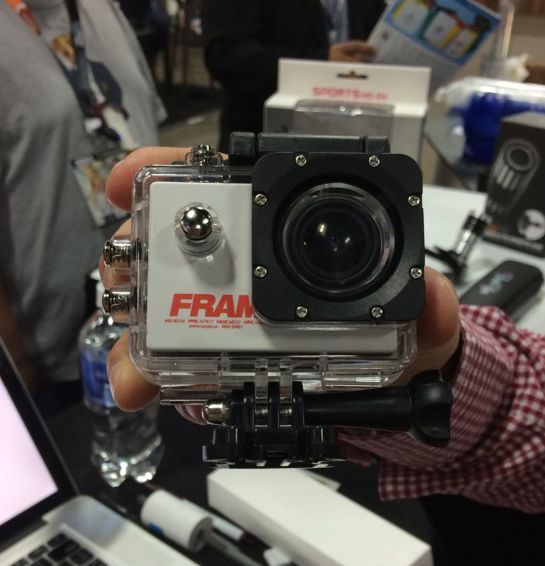 Are you looking for a GoPro-style action camera to give as a business gift or premium item, but without the steep price tag?  Making its' debut at the 2015 PPAI Expo in Las Vegas, this brand new logo personalized 1080P Action Camera gives users similar functionality and high resolution videos, but at a fraction of the price of the famous name brand alternative.
This customizable Sports Action Camera comes with a 1.5″ LCD screen for playback and viewing and a slew of attachments including helmet, bike and multi-function seats to secure the camera.  It also comes with a water tight case that's water resistant up to 30 meters.
The Action Camera is perfect for travel gifts, premium items, sales incentives, business gifts, thank you gifts, prizes and more.  Your custom logo is printed in full color onto the camera facing.
Click here for additional product information.