Any product that can help make a smartphone easier to use, at a price point that's easy on the marketing budget, makes it a no-brainer for businesses to giveaway at trade shows, conventions, promotions, meetings and other events.
The GripRing Stand is not only a smart phone stand, it also features a flip out ring, allowing users to slip a finger into the ring for a more secure grip on their phone while on the move. It's especially useful when walking a trade show or event where the phone stays in the hand for longer-than-usual periods of time. Bulk prices for this item are as low as $1.99 giving businesses an opportunity to get some fresh SWAG at a low price point.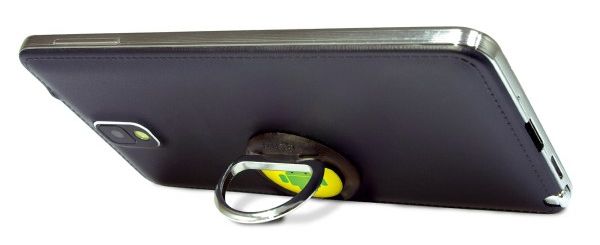 Here are the highlights of this unique phone holder/stand:
✓ Features Griptyte gel technology and Fireglaze graphics
✓ Snap ring attaches the product to handheld devices
✓ Sleek and slim design
✓ Leaves behind no sticky residue
✓ Useful to extend the reach of thumbs while working on screens
✓ Imprint method used for adding a logo – 4 Color Process
✓ 5 Working days to accomplish orders
Order this ring stand for phones for your company today. Or get in touch with us directly for more insights on personalizing this product.