A quality power bank can quickly impress and win over recipients. That's why power banks are some of our top selling business gift and giveaways.
We offer a range of power banks, including those with high battery capacities at comparably low cost than ever before. These custom logo power banks offer true value for your marketing dollars and will serve as valued branded giveaways for business of all sizes.
Recipients will find these personalized power banks extremely useful to charge their devices quickly and efficiently while away from their desks. For example, while walking a trade show, attending a conference, traveling and more. You can count on these portable chargers as effective marketing tools that deliver constant visibility to your brand.
Featured below are power banks capable of heavy-duty charging for both smart phones and tablets. Both these customized high capacity power banks come with the following highlights
• Free set up
• Free gift box
• Free delivery
• 12 month warranty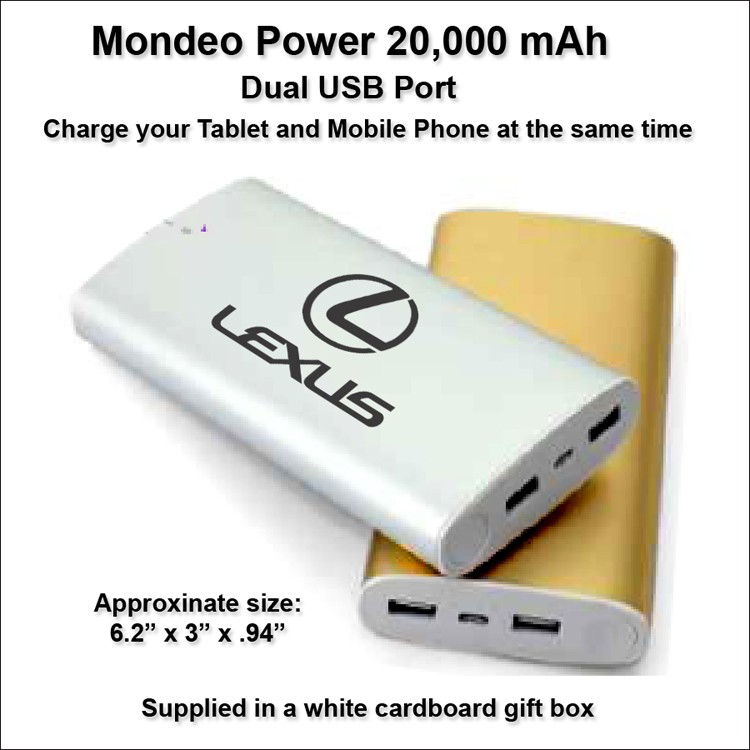 1. Mondeo Power Bank 20000 mAh
Featuring a whopping 20000 mAh battery capacity, this product comes with a Micro USB to USB connector. Its sleek looks will win a lot of admirers in quick time. Prices range between $13.77 and $20.67, depending on the quantity ordered.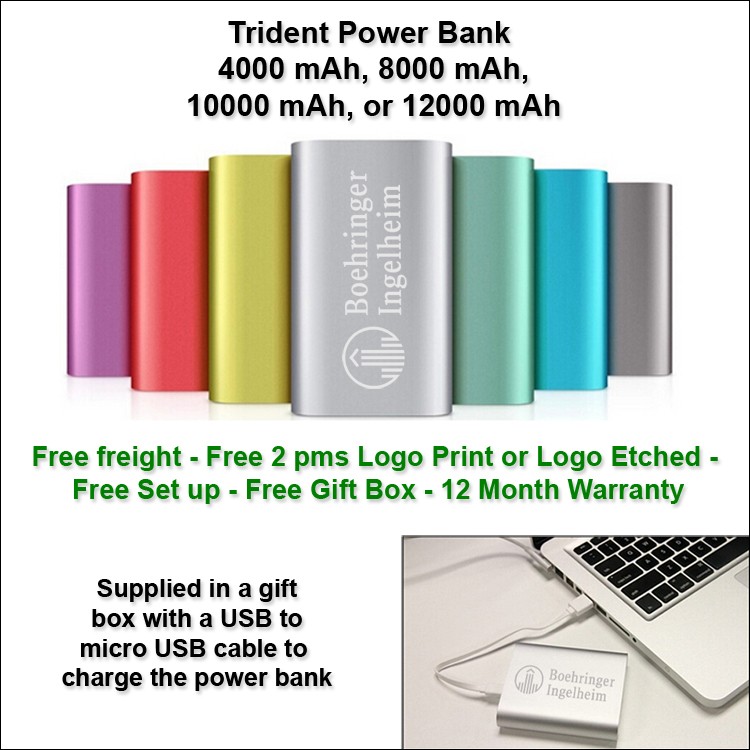 This power bank is available in an array of exciting colors. You can also choose from a variety of capacity ranges – 4000 mAh, 8000 mAh, 10000 mAh and 12000 mAh. Your logo will be highlighted in style.
Get in touch with us to learn more about our personalized power banks today.