A logo personalized journal and pen set can go a long way to cement business relationships. Rely on them to retain cherished customers. You can also use executive combo business giveaways to reward hard-working employees and ensure they stand by your side for a long time.
The 5 journal sets featured below are worthy of your investment. Go through them, place your order and get in touch with us to personalize them.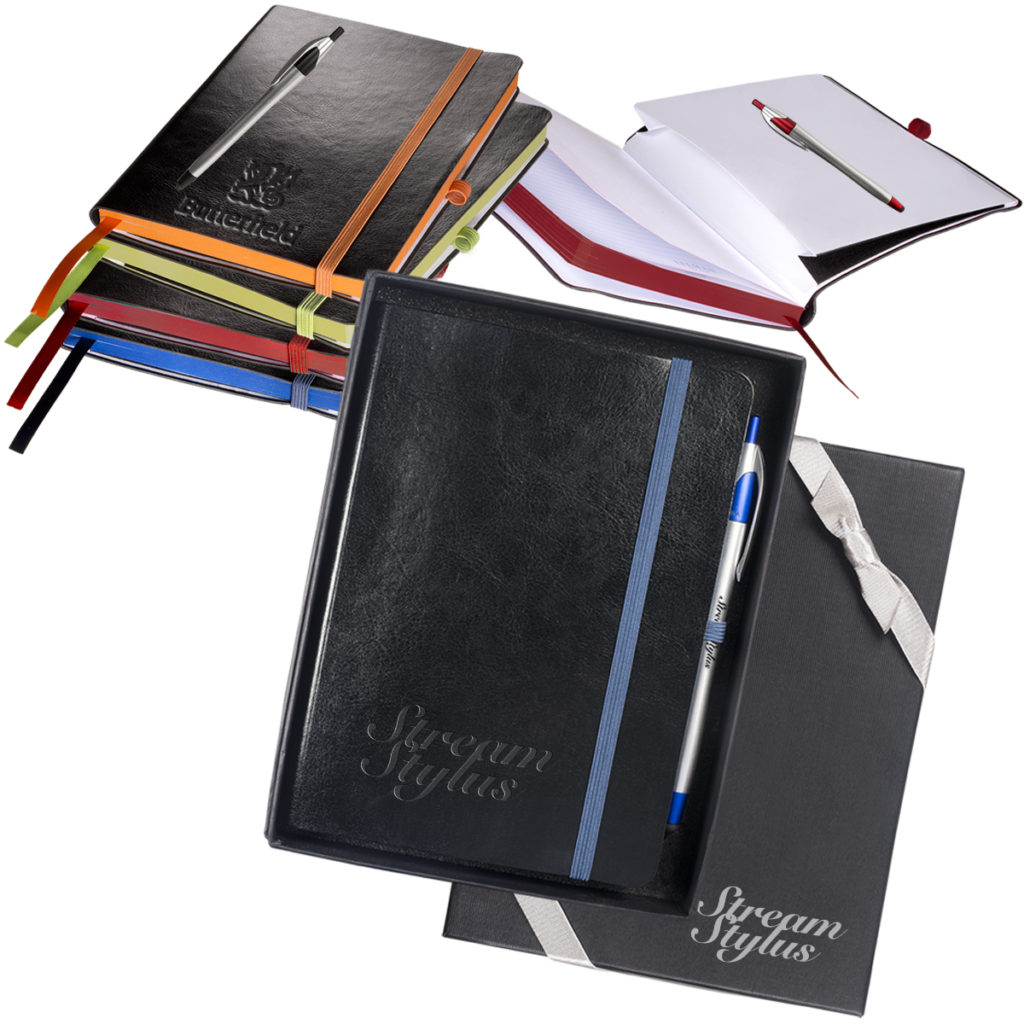 1. Venezia™ Journal & Stream Stylus Pen Set
This product features a click-action pen with a soft silicone tip that can be used on touchscreen devices. It has a slim and ergonomic design. It is accompanied by the Large Venezia Journal. This journal features a bookmark, pen loop, elastic loop closure and document pocket.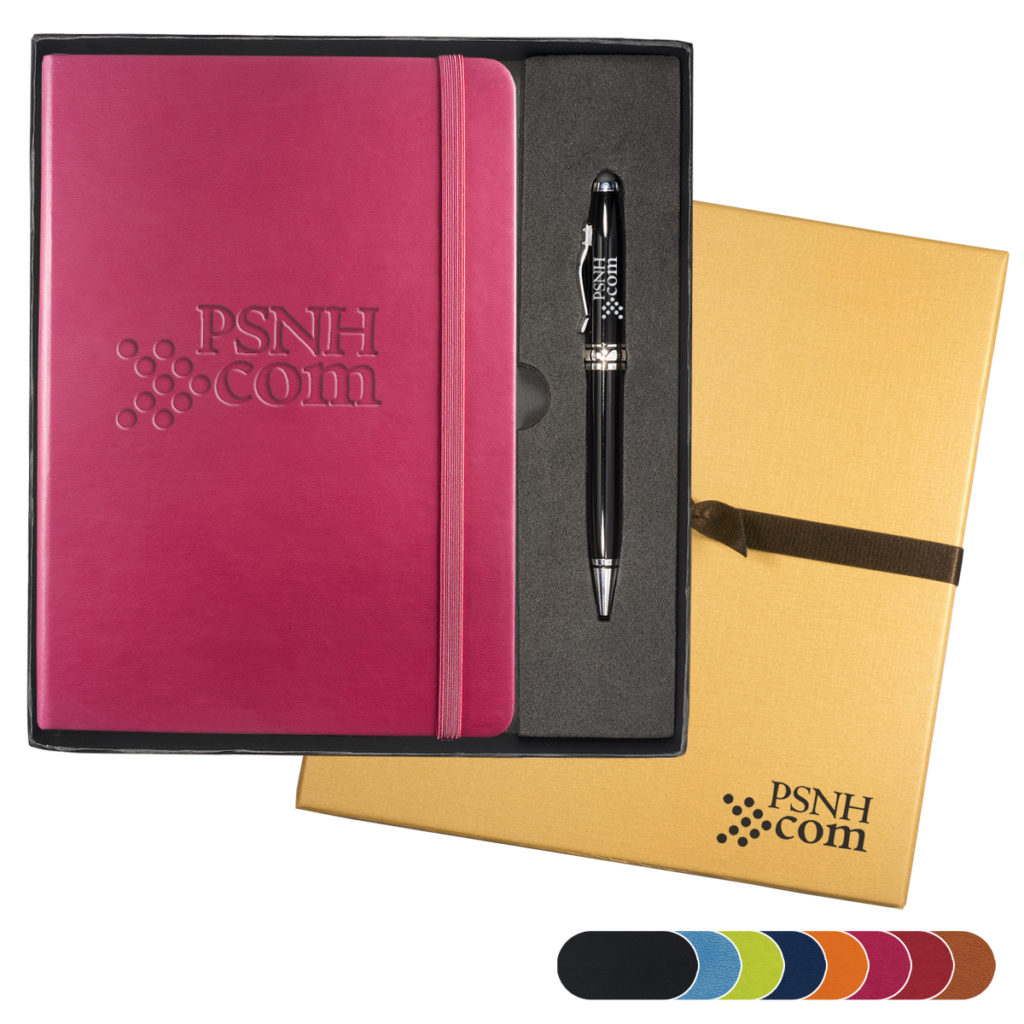 2. Tuscany™ Journal & Executive Stylus Pen Set
This product features the Tuscany™ Journal and the PL-1231 Executive Stylus/Pen. The journal has a leather cover and 96 pages of quality paper. The stylus pen can be used with a variety of digital devices.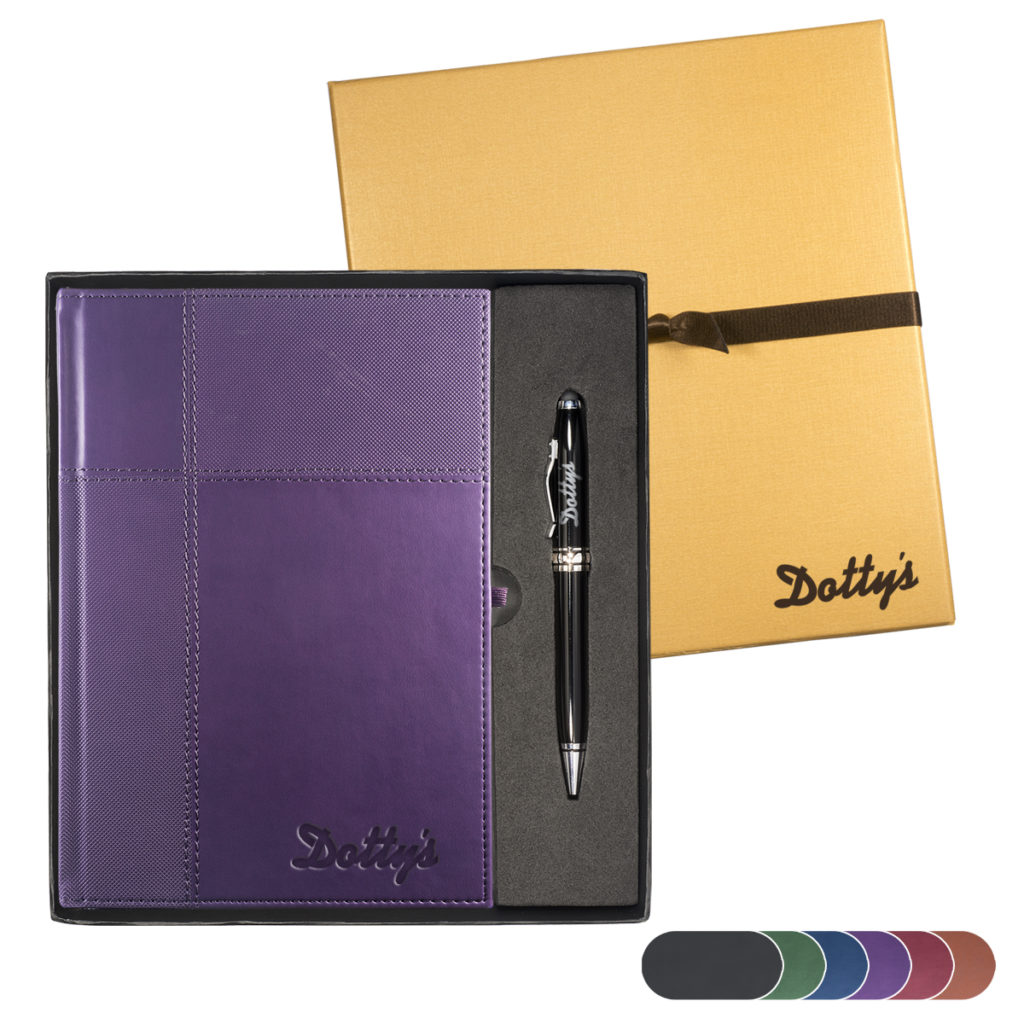 3. Tuscany™ Duo-Textured Journal & Executive
This journal has an elegant and rich feel. Recipients will love using it to jot down important notes. It is accompanied by an equally classy stylus pen.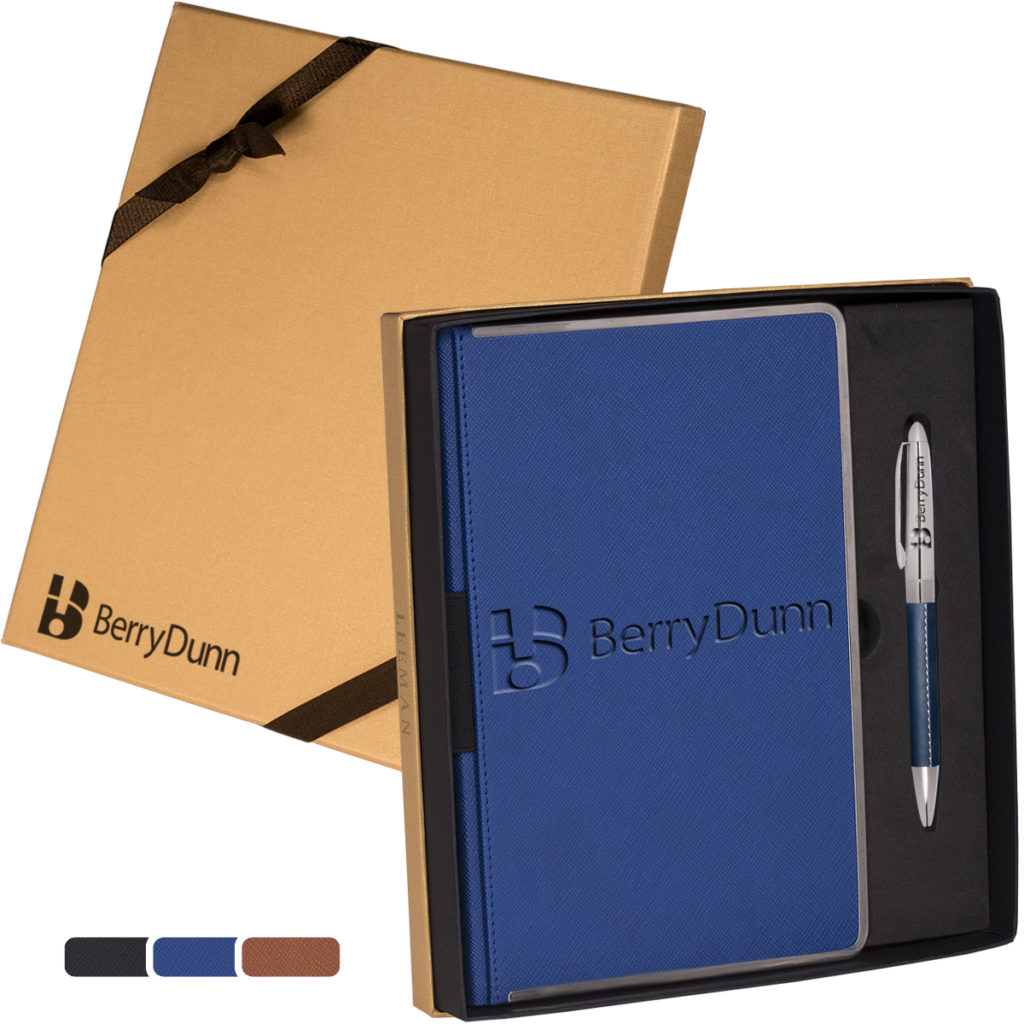 4. Naples™ Metallic-Trim Journal & Pen Gift Set
Here is a journal and pen set people will love to own. Featuring a leather cover with metallic trim, this journal has 80 pages. It is accompanied by a stainless steel pen that will provide wonderful writing experiences.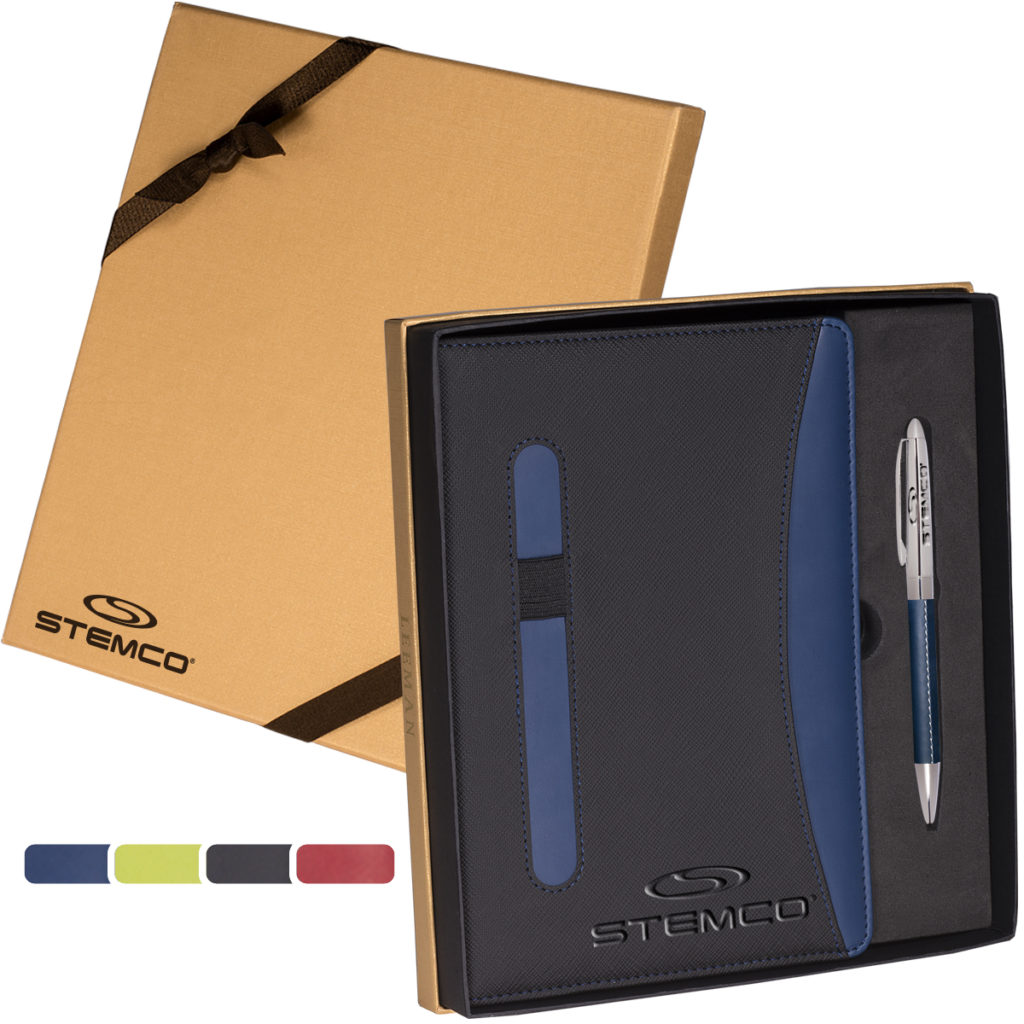 5. Naples™ Two-Tone Journal & Pen Gift Set
This beautiful-looking journal is what you need to make your marketing campaign a success! The journal features a bookmark, front pocket and pen loop. The accompanying pen is an attractive writing tool.
So go ahead and order bulk luxury journal sets for branding. We look forward to hearing from you soon.