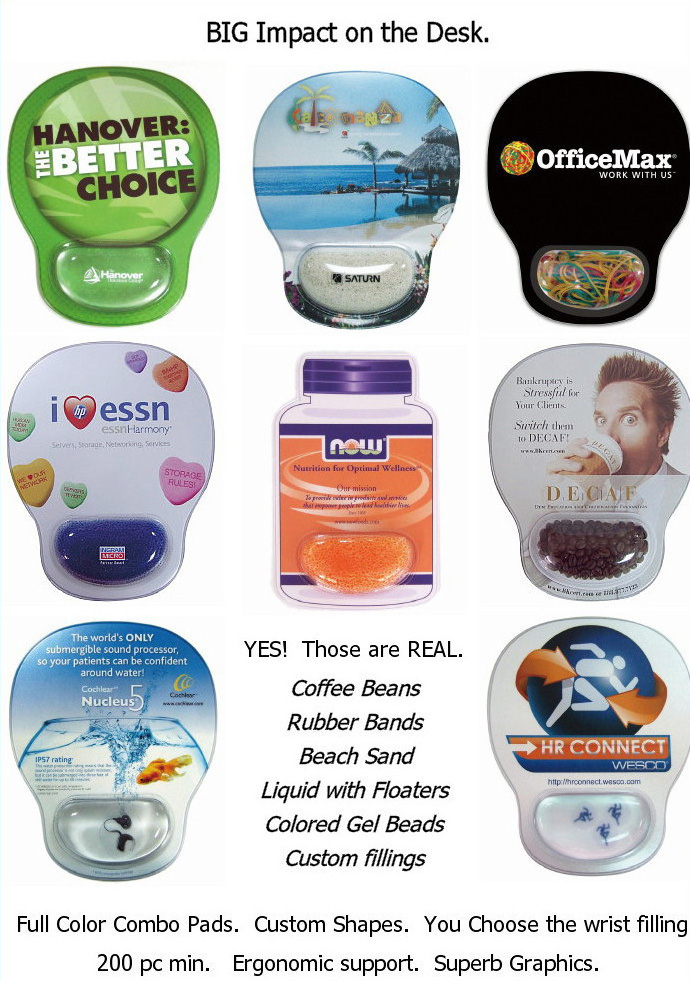 Marketers, are you looking to create a desktop premium or promotional product that integrates custom fillings such as coffee beans, seeds, sand or other small objects? Brand Spirit offers unique, custom-filled wrist rests or combo mouse pad with permanent attached wrist reliever.
The background of the mouse pad is completely custom printed with your spot or process color art. The wrist cushion can be filled with various stock fillings such as liquid, gel or sand OR your own product filling such as golf tees, coffee beans, grass seed etc. We can obtain custom fillings for you or you can supply them.  There is only a 200 pc. minimum order required to create your own custom filled wrist rests or mouse pad.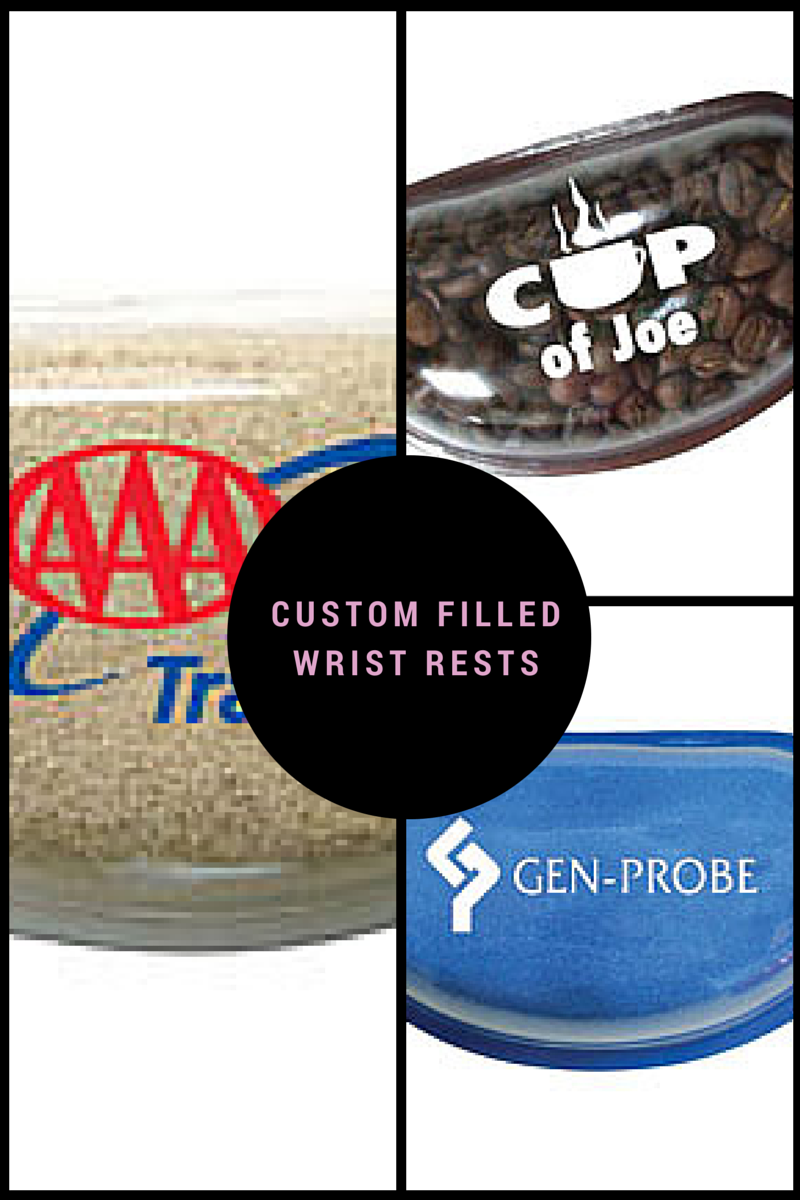 Stock fillers include: sand in several colors, clear or tinted liquid and various Color Liqui-Gel Beads,
Interested in creating your own?  Click here to request a quote.