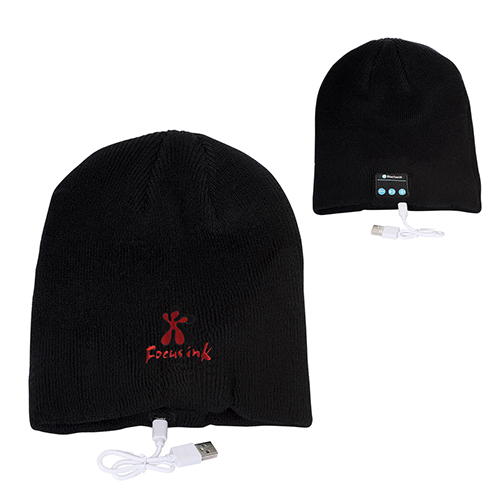 It was only a matter of time before technology became integrated with apparel. This seems to be the new trend as companies like Under Armour begin to ramp up research and development of connected apparel. This new "smart knit" Bluetooth beanie is right on trend with its' built-in wireless headphone and microphone. Users can easily listen to music or receive calls from Bluetooth enabled smart phones.
This unique tech beanie has a rechargeable battery that comes with a USB to Micro USB charging cable. There is an easy to use interface with LED indicator lights. As an added bonus, your logo is embroidered directly on the front of the hat with bulk pricing as low as $14.95.
Beanies make ideal winter season business gifts, and tech gadgets are incredibly popular with men and women of all ages any time of year. So why not combine the two and give a customized Bluetooth Beanie, a premium business gift to give during cold winter months.
Click here to view additional product details or to place an order.