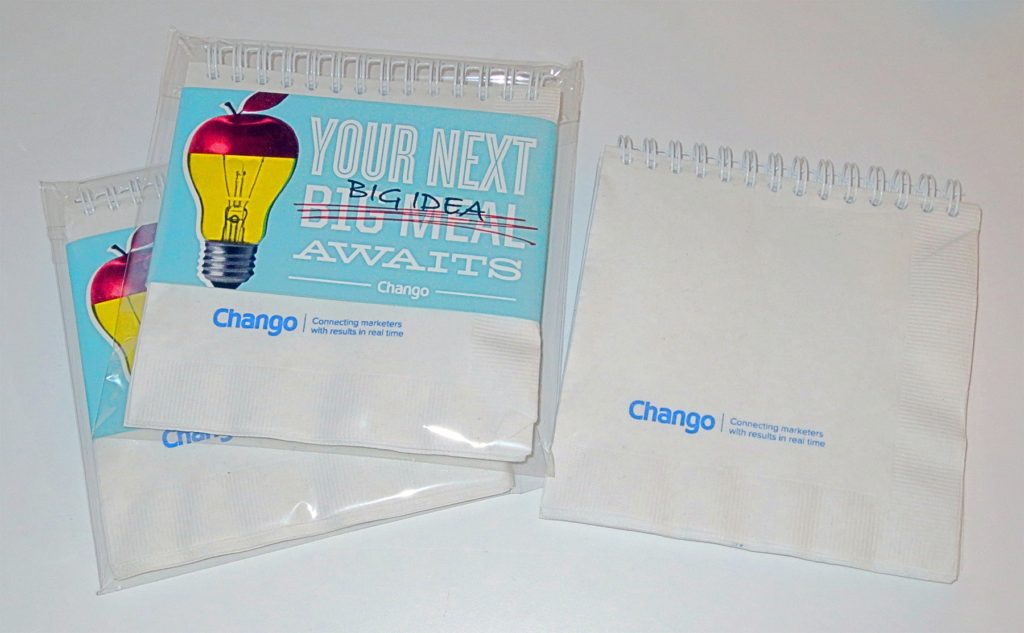 Chango, a programmatic advertising platform, makes advertising more relevant to consumers, translating into better results for their happy clients.
Our client wanted to make an impression that would leave you thinking. We provided these creative napkin notebooks to feature their artwork which stated "Your Next BIG IDEA Awaits". Capitalizing on the nostalgic idea that all great ideas start by being jotted down on napkins at restaurants; these Napkin Notebooks (which include 10 napkins in a spiral notebook format) were the perfect trans-formative idea for this promotional campaign.
Chango's logo and tagline were printed on each of the 10 napkins and a custom full color belly band was wrapped around each notebook.
Brand Spirit provides a fab collection of journals & notebooks for the next big idea.
Let's connect! Contact us or follow us on Facebook, Twitter, Instagram, & Pinterest.