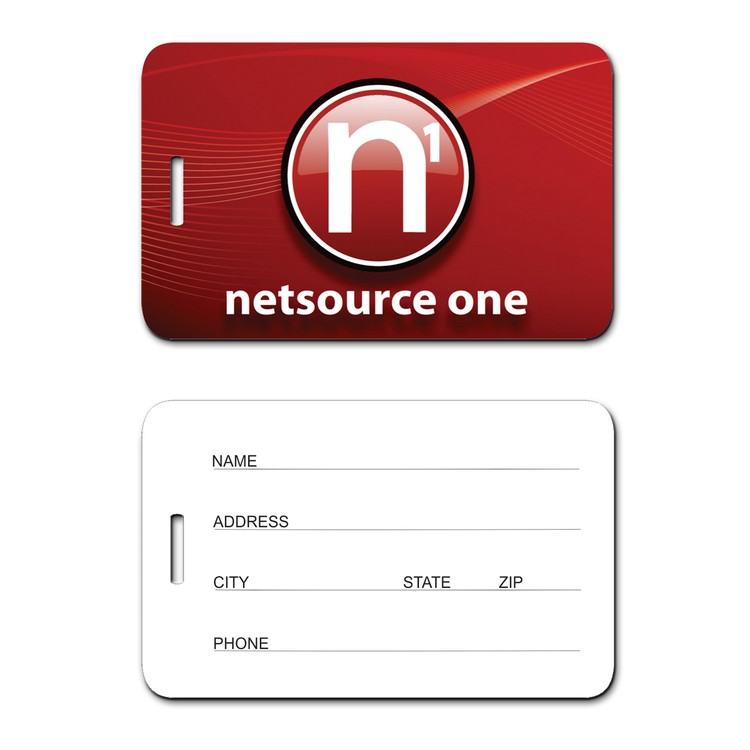 Are you in need of low cost branded gift ideas for a travel related event? These 4 color process printed luggage tags make great travel gifts. Luggage tags are incredibly useful promotional products, allowing users to enter their contact information in case their bags are lost. A custom branded luggage tag will also help passengers more easily identify their luggage on the carousel.
These full color luggage ID tags are relatively cheap, with bulk pricing as low as $.93. Your graphics are printed on one side and can bleed off the edges. They come with a loop strap used for fastening the tag onto the luggage. This strap is available in 5 colors, including clear. They can be produced rather quickly, in as little as 5 business days.
There are three sizes available to meet your needs and budget requirements:
Click the size links above to be directed to each product page and to view ordering information.