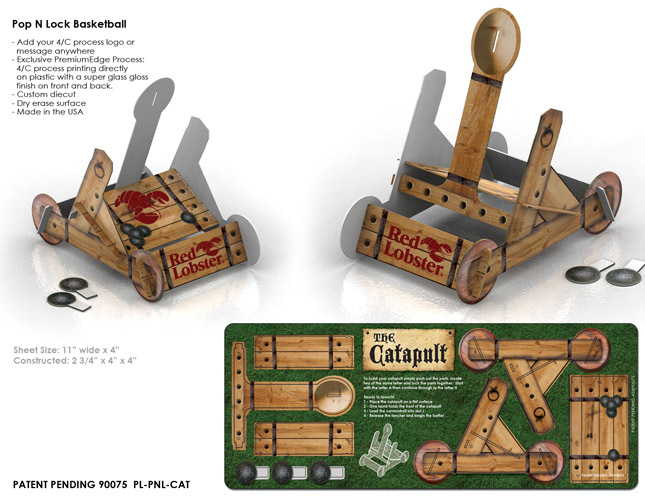 Discover these Pop N Lock products that can be custom made into fun toys and games as well as useful desktop items.  Custom full color graphics are printed onto thick plastic.  Custom Shapes are then die-cut into the plastic which can the be easily popped out, assembled and locked into place.  Since the item starts out flat, it's perfect for direct mail, trade show hand outs, magazine & brochure inserts, event giveaways, and much more.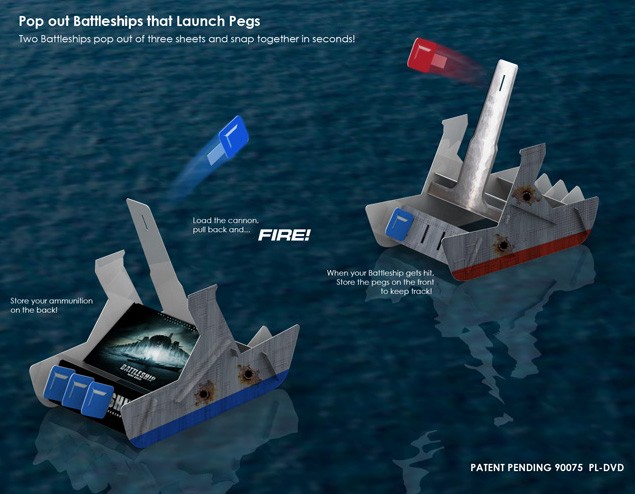 The possibilities for creative ideas are endless with Pop N Lock direct mail products.  This unique, pending product also lends itself well as an On Pack or In Pack bonus item which can help drive sales.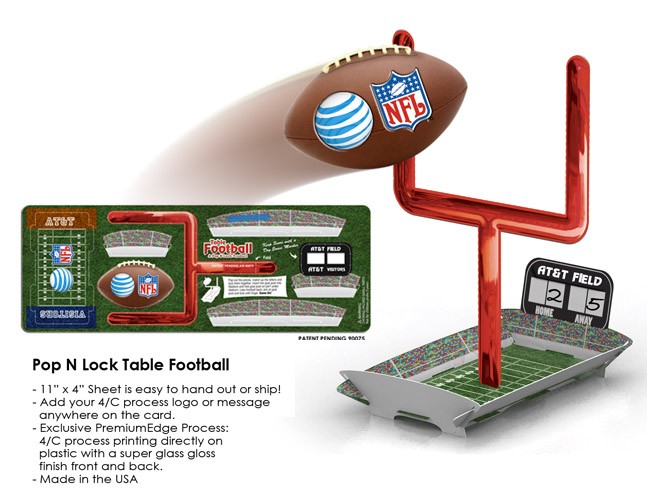 This Pop N Lock Football Game starts out as an 11″ x 4″ plastic sheet and can be custom printed with your full color graphics on the stadium, the field and the ball.  Simply pop out the pieces, match up the letters and lock the pieces together.  Place the football on a table, holding with one finger, kick it through the goal posts for a touchdown!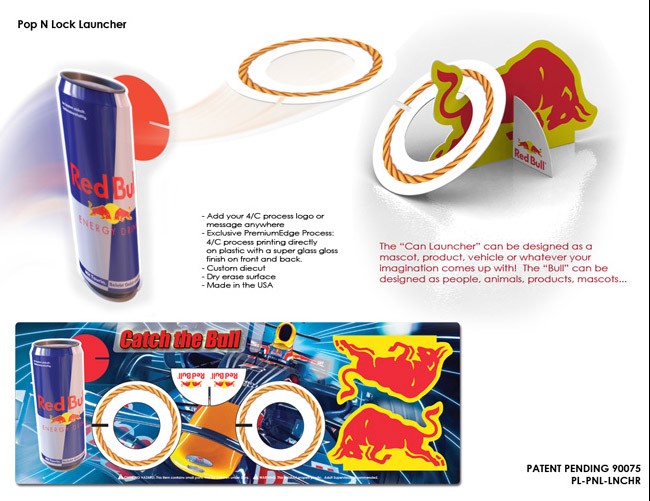 We can create any game with your brand, such as the Pop N Lock Launcher Game.  The can launcher can be designed as a mascot, product, vehicle or whatever the imagination can conceive.  The Bull can be designed as people, animals, products, mascots, etc.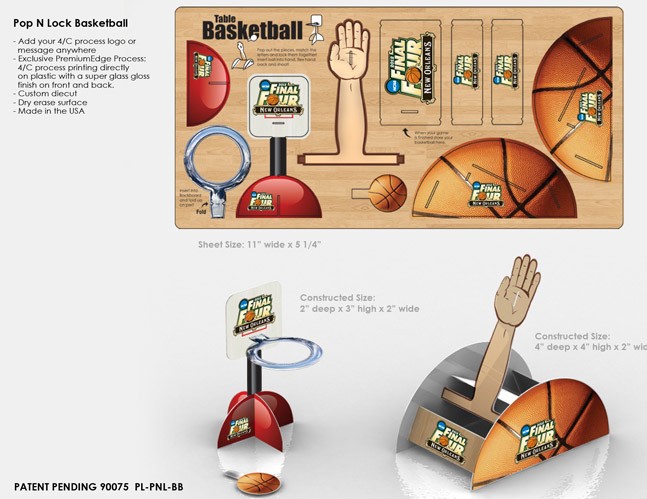 Add Your logo to to the Pop N Lock Basketball Game for a little desktop fun.  Once the game is over the catapult doubles as a PDA holder or business card holder.