Trendy promotional items can go a long way to highlight a brand or event. This is because they are attractive and can attract quality attention wherever they are used. Take the example of the Malibu Sunglasses featured here. They are stylish, fashion accessories that make the wearer look his/her best outdoors.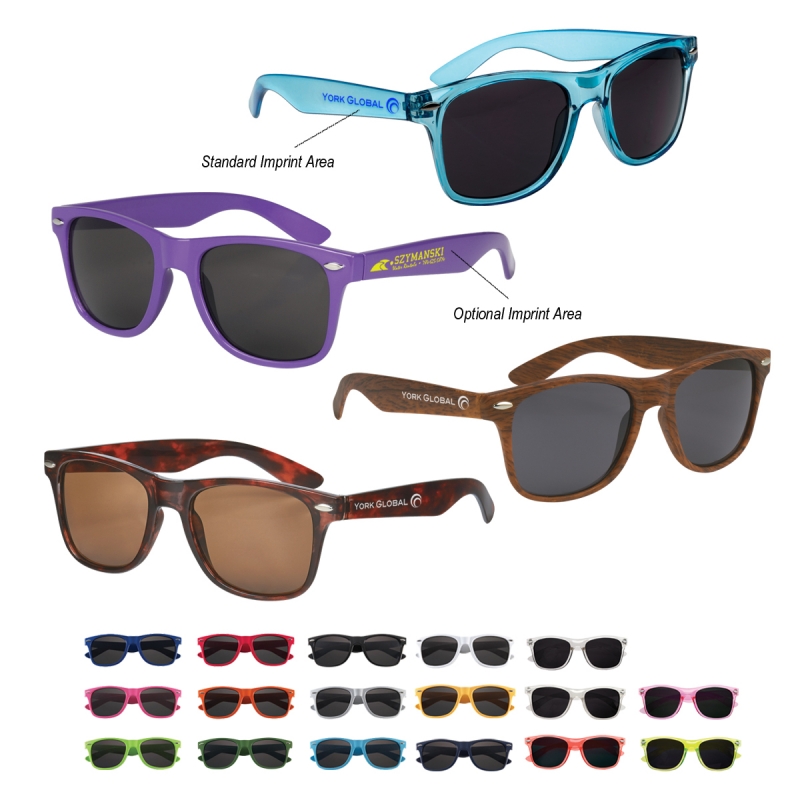 Malibu Sunglasses are hands-down the top selling custom branded sunglasses on the market today. Your logo can be featured in a bold or subtle manner on one or both temples.
Multi colored promotional sunglasses for maximum visual and branding impact
Malibu Sunglasses are not only fashion-forward, they are equipped with actual protection from the sun as well. The UV400 lenses offer 100% UVA and UVB Protection.
There are a variety of Malibu sunglasses to choose from so there is bound to be a style that highlights your brand, event or promotion at the maximum level.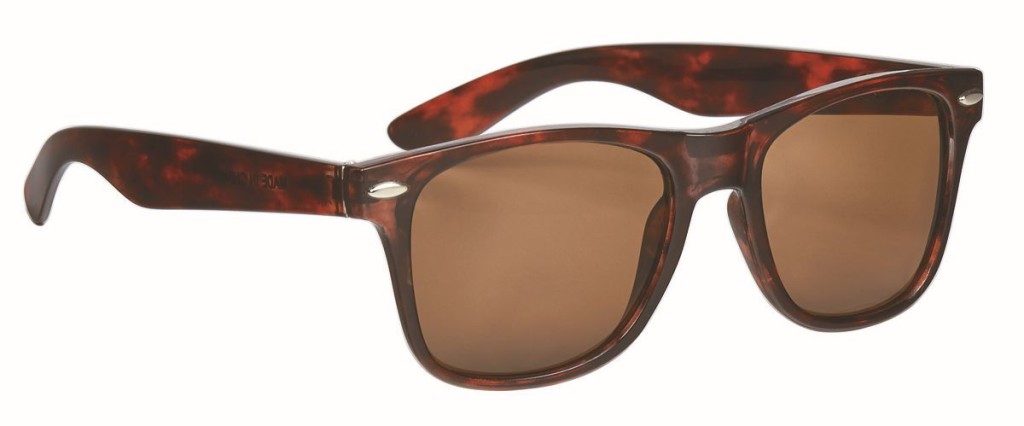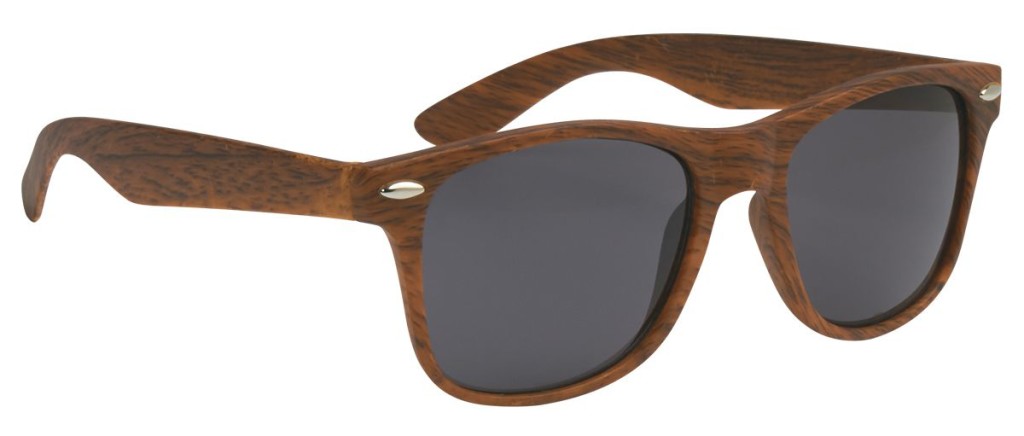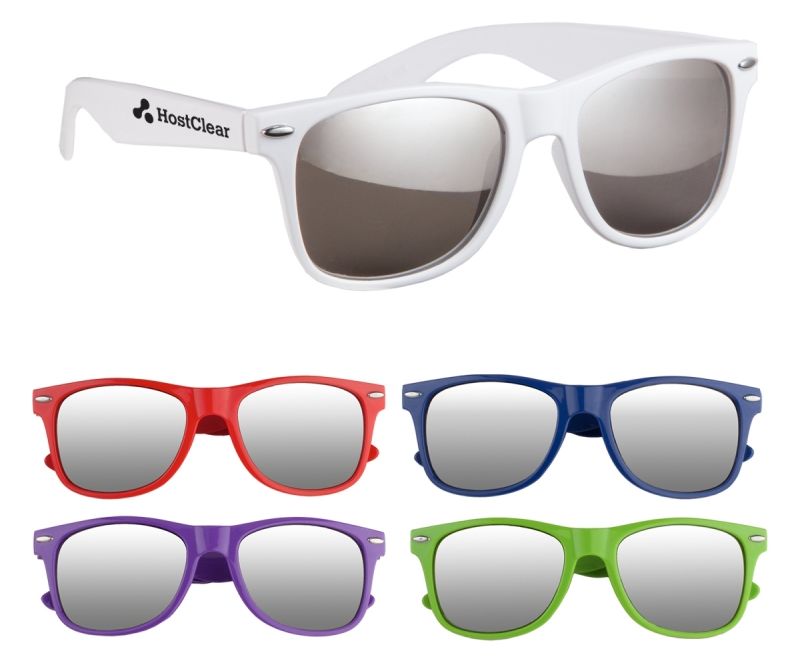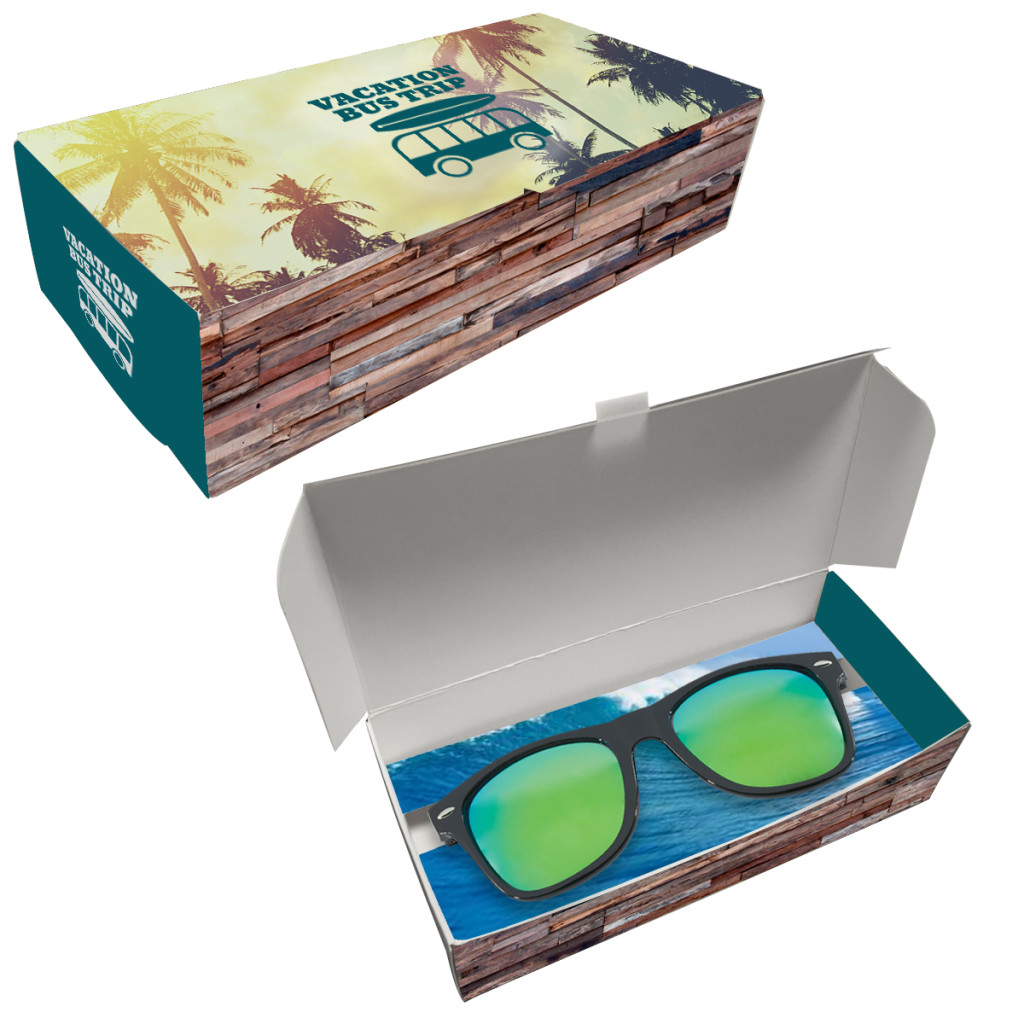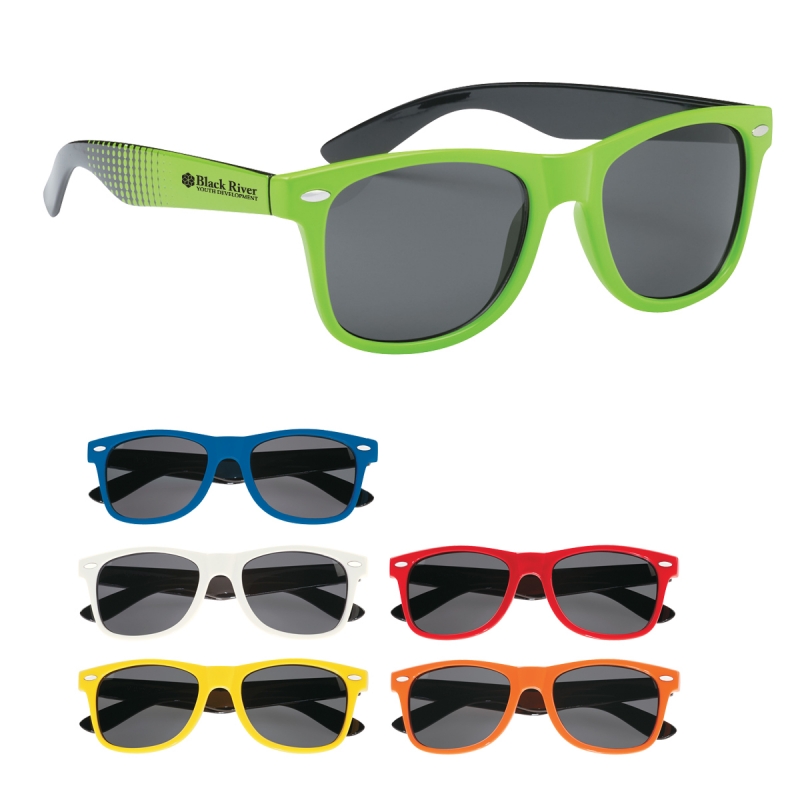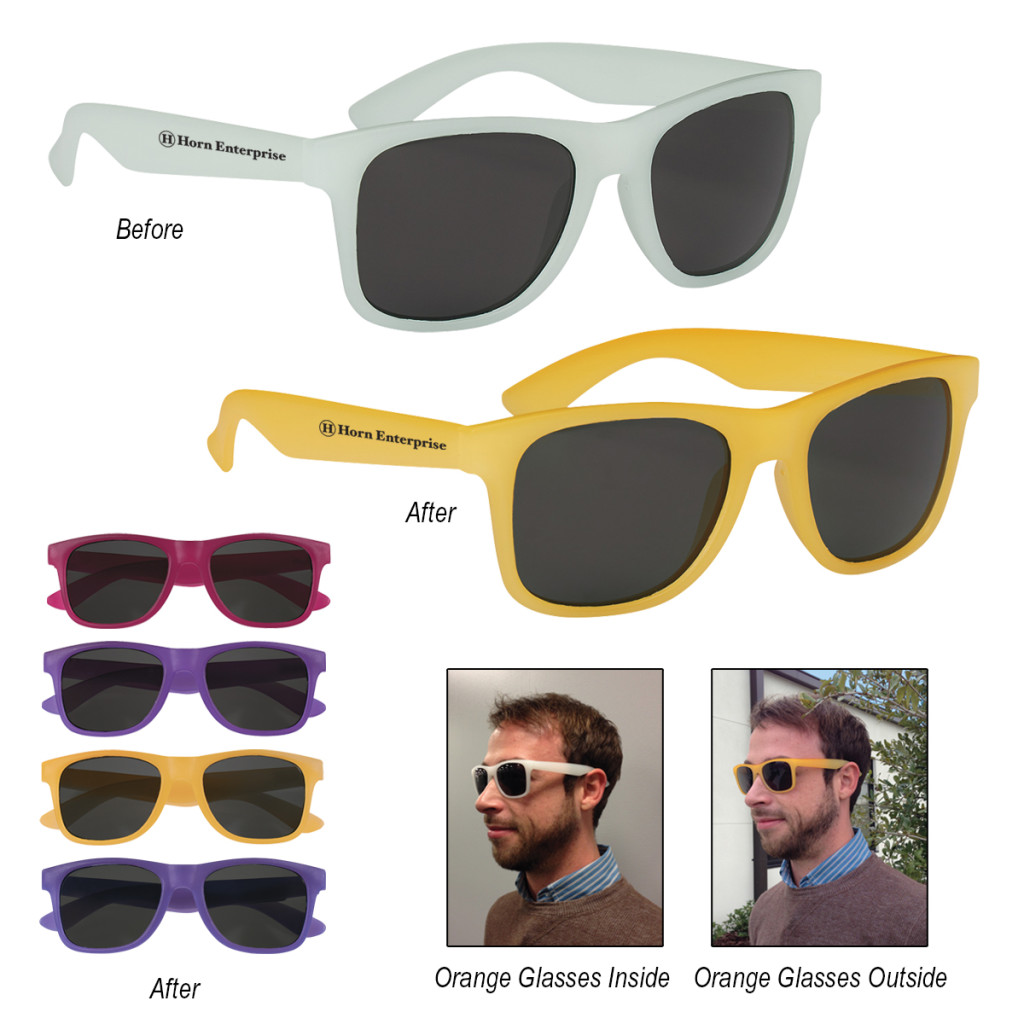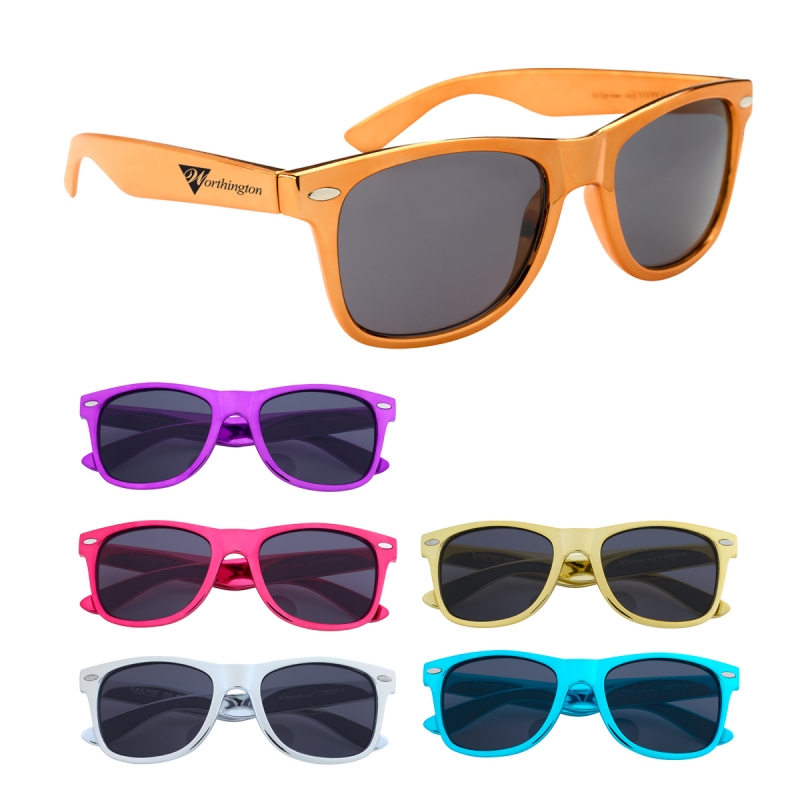 Whether it's the custom two tone sunglasses, metallic sunglasses with logo or solid colored sunglasses, you can expect long-lasting visibility. Contact us to learn more about purchasing cheap sunglasses for giveaways.