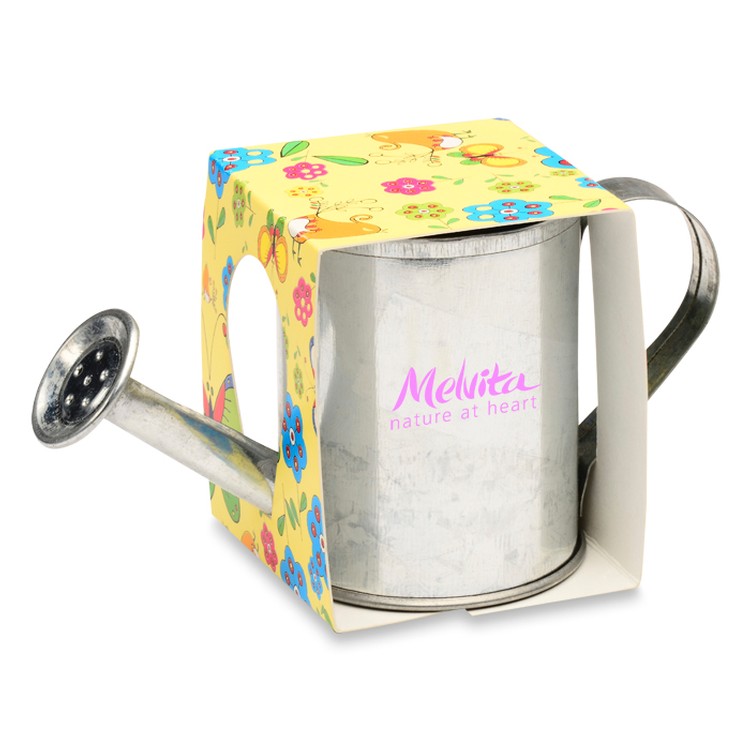 What better way to communicate the idea of growing your business relationship with a prospect or client than with these mini logo customized Watering Can Planter Kits which includes a custom imprint on the can.
These fun marketing kits are great ideas for trade show giveaways, mailers, handouts, sales person's leave-behinds, etc.
The kit includes everything you need to grow flowers or herbs.  Choose from a wide array of flowers and herb packets.
The watering can itself is metal and it includes a nice imprint area of 1 1/4" W x 1 1/2" H which will accomadate most logos.  The watering can actually serves as the planter.  A soil disk is included in the kit along with an instruction sheet.
This mini watering can planter kit is a fantastic, interactive desktop item that encourage your clients or prospects to grow with your company, grow their business, etc
Click here to view additional product information.