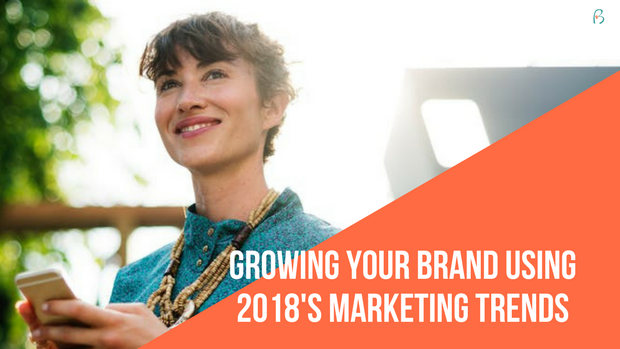 2017 has been a whirlwind for many brands and shifts from one trend or behavior to another has gained a momentum that's much faster than last year's. We've seen campaigns succeed and fail and we have seen artificial intelligence in so many spaces we can barely keep up.
All these disruptions and insight shifts should not serve as a point of frustration for 2018, but rather fertile grounds for brand lifts, innovation, and creativity for marketers. Next year is going to be a doozy but in a good and exciting sense.
2018 is going to be the year for emotionally strategic marketing.
EXPERIENCES, NOT TRANSACTIONS
Next year, marketers need to really dig deep and hone in on truthful customer insights that will compel them to experience what a brand has to offer, which will eventually lead to a sale. The idea of "designing experiences" and "strategic storytelling" has been done over the past 5 years but it is now more crucial than ever to provide this consumer need to grow one's brand.
Application of trend:
In the real estate industry, one good strategy we've recommended is having potential home buyers experience the neighborhood through food. The Michelin Guide to Restaurants has been an effective tool to provide this journey for customers because they get an outlook of their lives once they move in to their desired house. It then becomes a personal experience that leaves memories to your consumer.
EVERYONE IS A CUSTOMER
And by everyone, we mean (1) Other businesses/B2B, (2) Target customers & their friends/B2C, and (3) Employees/B2E.
Application of trend:
B2B
Just as you would plan for consumers, brands need to be more forward-thinking about future shareholders and collaborators. This can be done by combining the same strategy of creative story telling channeled through technology and other traditional outlets such as face to face client servicing. Referencing trend#1, brands need to be experiences-based rather than product-based.
Trade shows and conventions are the usual grounds that allow B2B brands to connect. It also serves as the perfect opportunity to show off your brand's creativity in showcasing new products and educating potential clients. One creative application of storytelling is using pop culture themes that can be spun into your own such as the use of Star Wars for technology brands to feature "the force" behind their products. Combining a walk-through experience with branded gifts like light sabers transports clients to your story and livens-up the traditional information transfer.
Other experienced-based strategies for B2B is through the use of virtual reality to feature new services and offers.
B2C
Customers want to be part of the brand and they want to be a brand voice for products that have their own advocacy. Encouraging, recognizing, and crediting consumers who contribute to your brand voice makes them feel included, thus, more loyal. Designing a customer program that is mutually beneficial for you and the customer goes a long way. For instance, beautifully crafted samples which customers can use for video reviews or unboxing is a hard-working instrument that grows your consumer base and increases awareness exponentially.
B2E
If there is anything we can learn from big and successful companies like Apple, Amazon, and Google, is that they work hard to create valuable experiences not only for customers but also for their employees. This is what it means to work from the inside out. It's forming a team that also genuinely believes in your brand's advocacies so they themselves become advocates. By tapping into your core values as a company and expressing it through regular employee training and incentive programs.
HAVE A PURPOSE
More specifically, empathy is what consumers and other businesses want to feel. The need to leave the world a better place is a genuine need for small and large businesses, in general. When collaborators and customers know that you are driven to do as such, then they will more than willingly be a voice for you.
Application of trend:
Brand Spirit has always been actively engaging with purposeful organizations in order to give back and also provide and avenue for its community to also give back. For instance, our "Purchase with a Purpose" project allows us to send 1 vaccine to a child in need for every $100 purchase. We see this as something bigger than us and we will be continuing this effort as the brand grows.
Surely, there will be more trends that will keep marketers on their toes. But as long as you remember to be aware of what people want to experience and feel, then your brand should be well on its way to a booming 2018.