Looking for a fresh promotional product idea for your next event giveaway?  The charging cables featured below will charge a range of mobile devices including iPhones, Androids, iPads, iPods and more.  Plus your company logo will get the attention you desire when you give these branded gifts away at trade shows, conventions, meetings and more.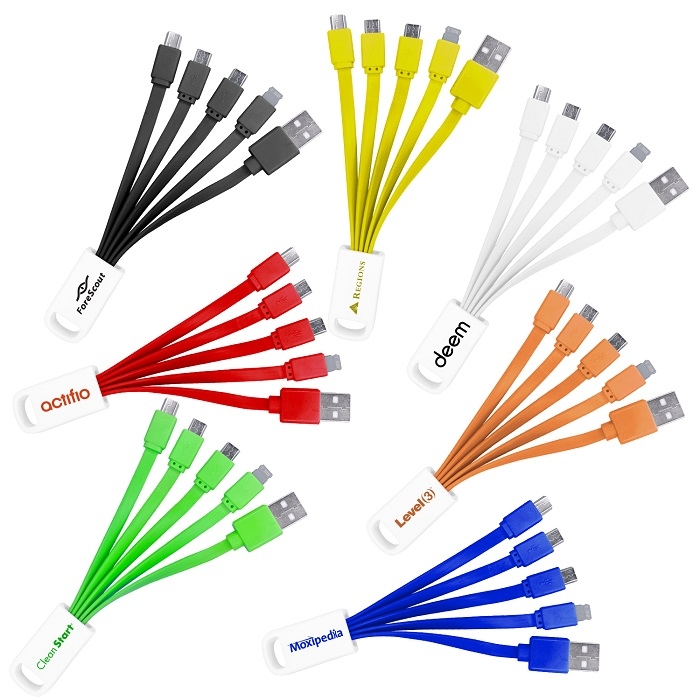 This super handy 4-in-1 Noodle Charging cable is fun and colorful.  Available in black, white, red, blue, green, orange and yellow, you are sure to find a color to highlight your brand colors.  This USB adapter comes with a lighting (for iPhone 5/6, Micro USB and Mini USB) to fit most other phones including Androids.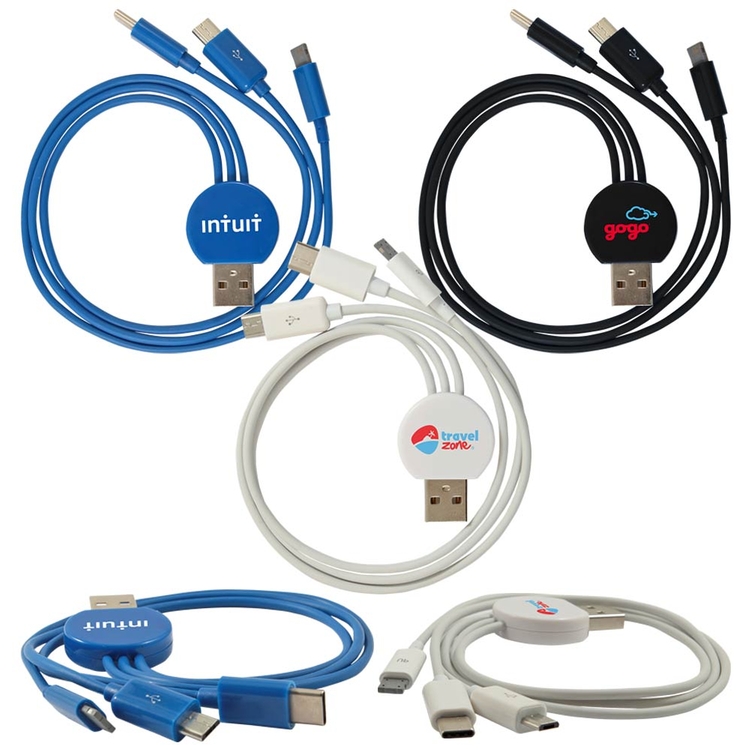 These 3-in-1 Multi USB Chargers feature slightly longer connector cables and come in black, blue and white.  They come with a one color custom imprint, but multi-color logos are also optional for an added cost.  Priced as low as $2.59, these device charges can fit most any marketing budget.  Standard production time is less than a week, but there is also the option for a 1 day rush order if quicker processing is needed.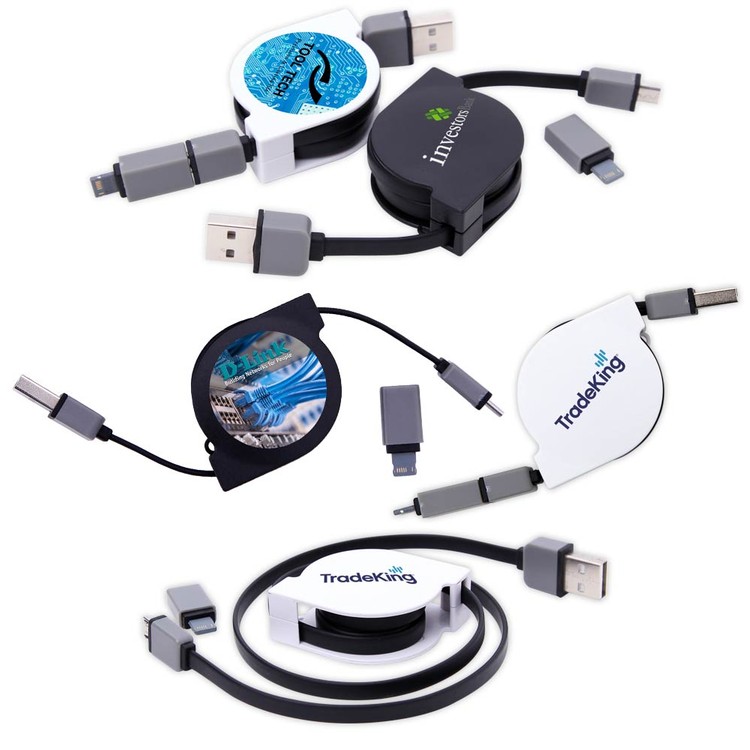 These Total Retrak 2-in-1 USB Charging Cables feature a retractable cables that extend up to 38 inches long.  Equipped with both an Apple device charger (for iPhone 5/6 and iPads) along with Micro USB connector for Androids, this universal charging cable will be highly useful for most anyone that has a mobile device.  One can never have enough cables!  With the added option to print your branding in full color (4 color process) there isn't a much better marketing tool out there.
Need additional marketing giveaway ideas?  Contact us today.  We are always happy to help.tech