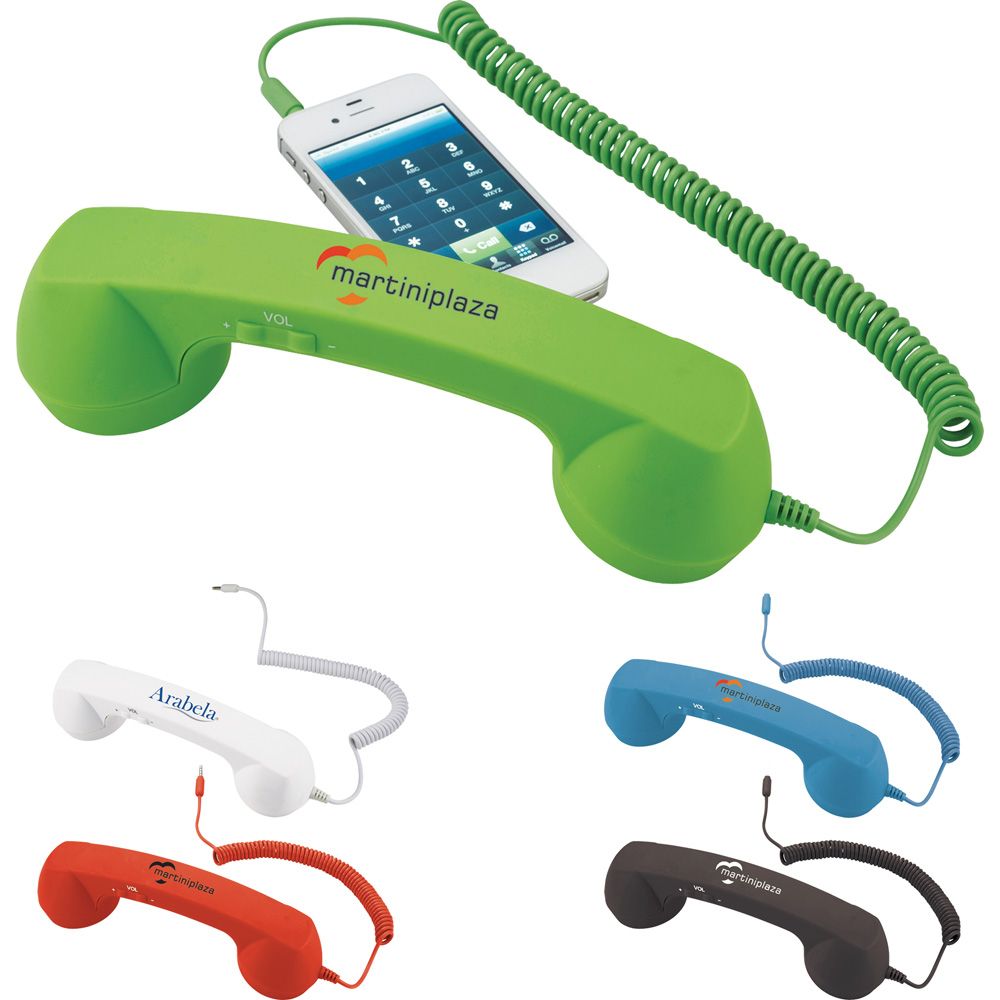 These custom branded retro handsets offer a unique opportunity to create a fun and memorable promotional campaign!
One idea is to include one of these logo-imprinted mobile phone handsets in a mailer to prospects or clients along with a simple postcard-size marketing piece or a tri-fold brochure, with a cute header that ties in with the product.  For example, if you are marketing a tech services company, the header could read something like: "Tech Emergency? Give Us A Call" or "Your Helpline For Networking Solutions".  You get the idea!
This old-school style receiver plugs into any standard mobile phone jack.  It comes in 5 colors:  Black, Blue, Lime Green, Red, White.
Your logo can be printed in one color or multiple colors (just add $.45 for each additional color after the first color).  The set up costs are $50.00 per color.  Production time runs around 1 week and these ship from PA.
If you like the idea of doing a mailer but want to keep your shipping cost as low as possible, try shipping via a USPS flat rate box. Rates are easy to figure out at usps.com.  Based on the rates/box that are listed, you can choose which would be the most cost effective…then you can order FREE shipping boxes from USPS directly from the website that are delivered free to your door.  This is a great way to save on shipping expense and boxes!
Click here to learn more about how you can order these promotional retro mobile phone handsets for your company.