Wouldn't you like to give away a marketing product that can be used year after year to highlight your brand? Such a product should be useful and highly economical to give your brand impressive ROI that lasts years. Also, this product should serve as an inexpensive New Year business giveaway idea for 2017.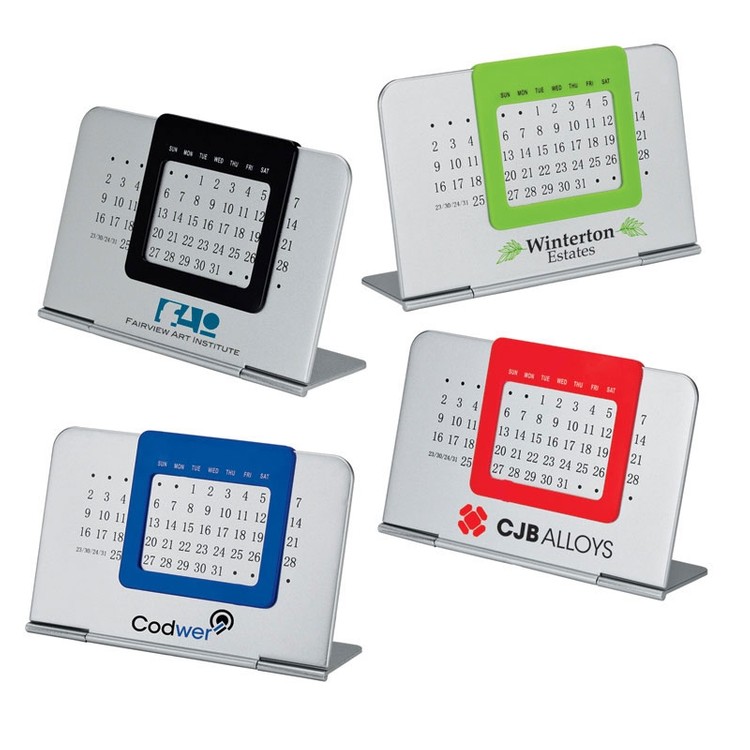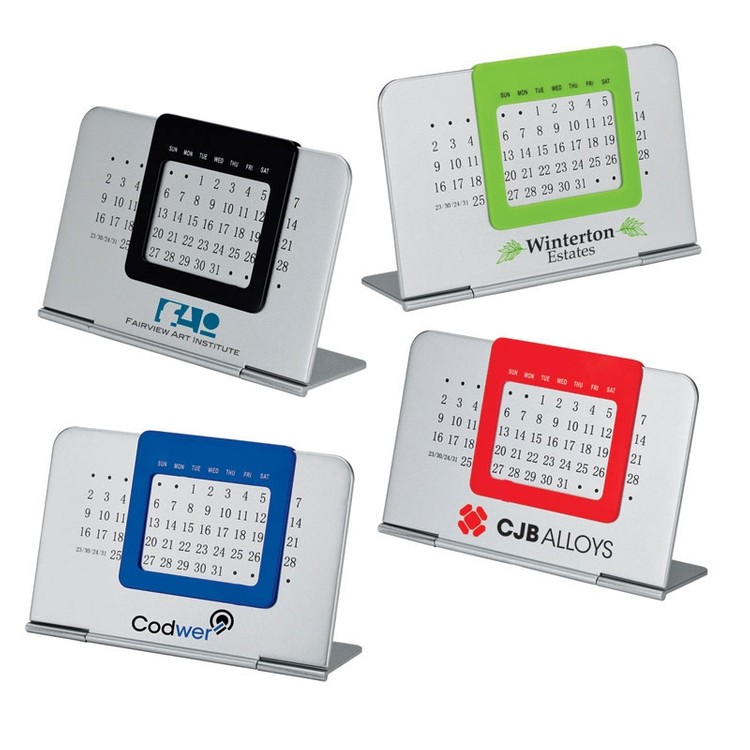 Enter the perpetual calendar. With an individual bulk price that ranges between $1.59 and $2.50, it features a colorful slide that can be moved to represent a new year. This means that the Perpetual Calendar can help users remember their brand for years!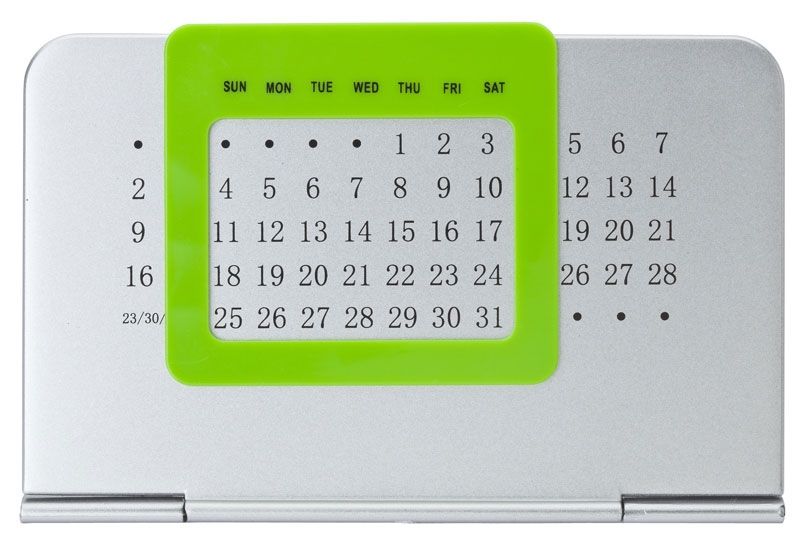 Available in Silver/Green, Silver/Red, Silver/Blue, and Silver/Black, this calendar is capable of doing wonders for your brand. Go for the perpetual desk calendar in bulk to your brand the enhanced visibility it always deserved. This calendar folds flat for shipping, ensuring that you can give them away with ease.
Order today and let us personalize this custom logo printed promotional calendar for you!