Bracelets and wristbands are fashionable accessories renowned for their longevity and ease of use. When branded, they are perfect for announcing a new product, awareness campaign or store launch. An attractive looking bracelet will find favor with people and they will be keen to wear them often.
Attractive wearable at a pleasing price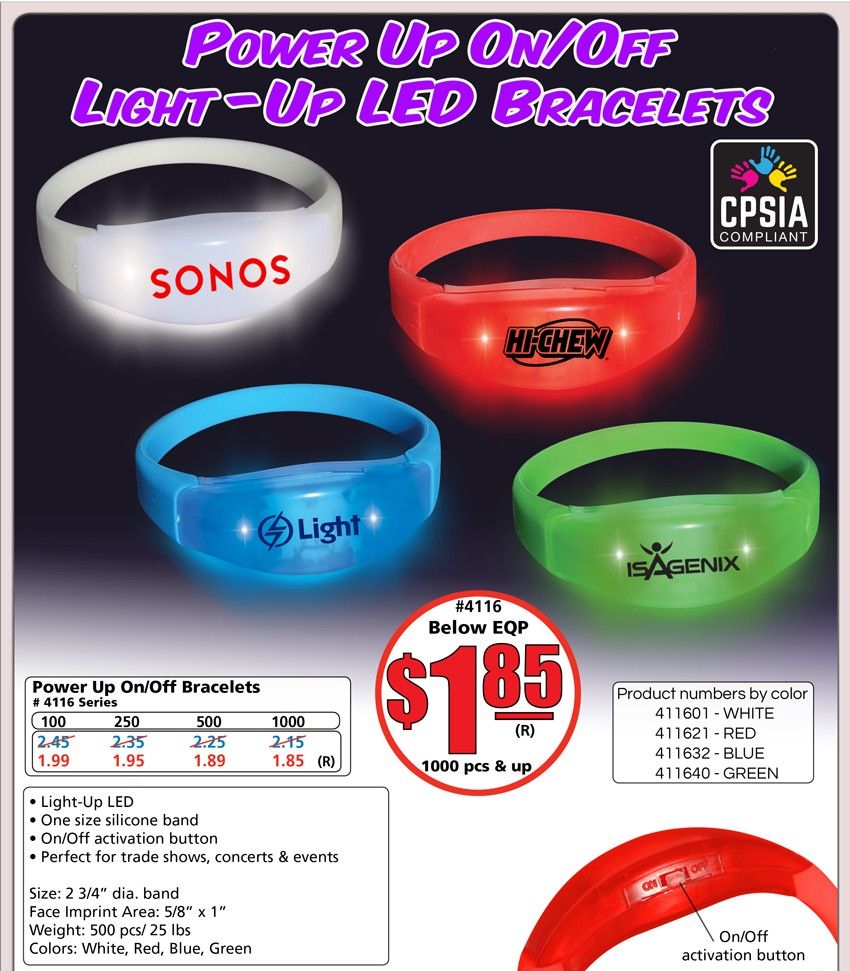 The Power Up On/Off Bracelet featured here is not like any conventional bracelet. You can count on this bracelet with flashing lights for a boost in brand visibility at night, whether it's outdoors or indoors, at parties, nightclubs and other nighttime events. During the day time hours, this bright bracelet will make a strong fashion statement.
This product comes with flashlight LED lights. They light up when switched on. Its one-size-fits-all functionality will ensure none will be discarded. Place an order for logo customized bracelets and distribute them at parties, concerts and other outdoor events.
Contact us for more information on these bulk light up bracelets. Use our range of on sale promotional products to fuel your marketing campaign.