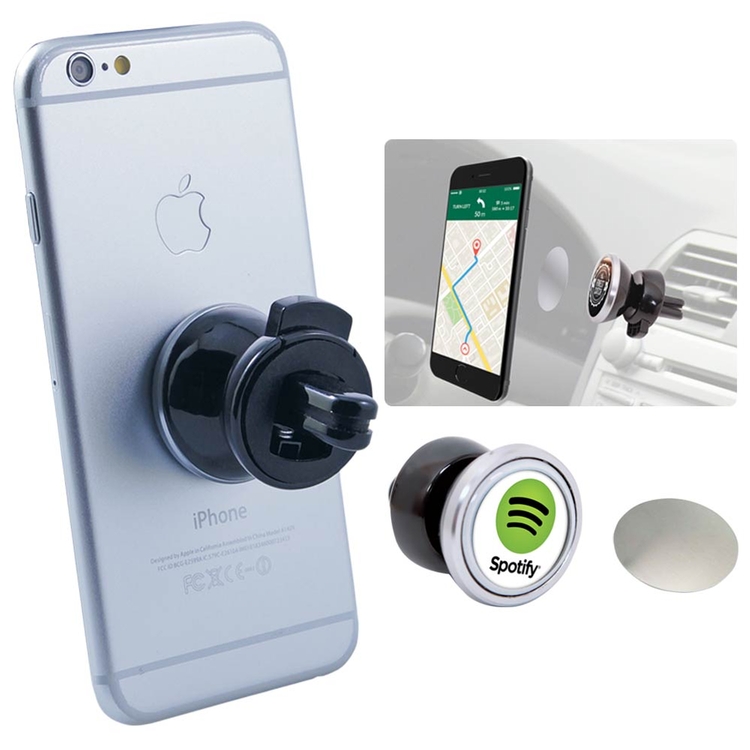 Are you looking for cool new tech giveaway idea for trade show marketing or client business gifts? This is an awesome tech gadget SWAG item that is highly useful for business executives, sales reps, or anyone who travels frequently. This personalized car phone holder also makes an ideal travel gift, allowing people to use their phone GPS navigation hands-free.
The custom printed auto phone holder fits easily onto most any car vent and is easy to remove for travel purposes. There is a also a slim metal disc that secures onto the back of any phone via a removable adhesive (does not leave any residue). Once attached, just touch your phone to the holder to mount it a securely.
Your logo is printed in full color graphics for excellent brand recognition each day in the users' automobile. You can't ask for much better branding exposure that that!
Click here to view additional product information.