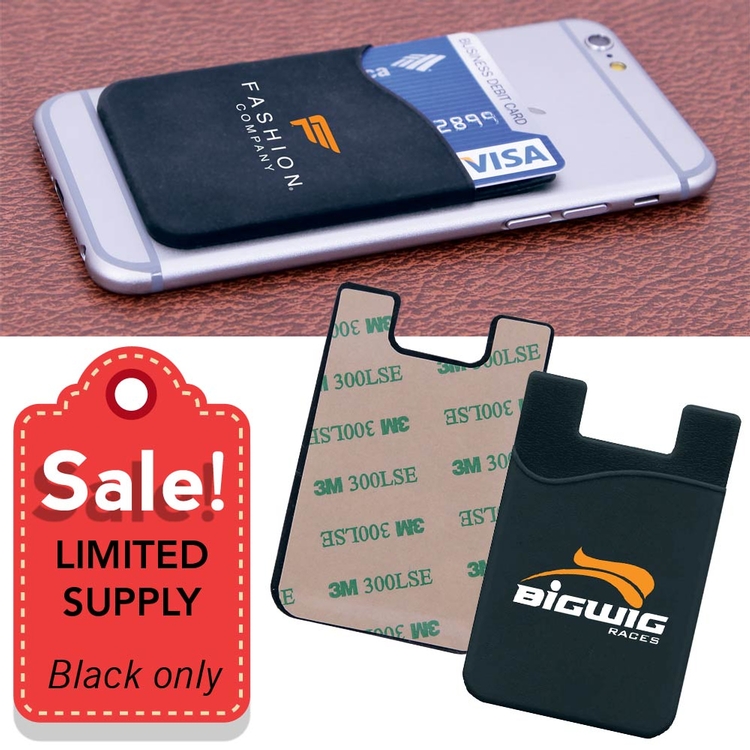 Custom branded phone pockets have been a best-selling trade show giveaway item for the past few years now.  When they first hit the market, they were priced around $4.00.  As with anything that becomes a run-away hit like these did, pricing has been discounted substantially from where these personalized phone iWallets were originally priced.
Now these SmartPhone Pockets are on sale  for just $.79 each (includes a 1-color logo) when you place a bulk order for 500 or more.  Even better, this item allows for a multi-color imprint up to 4 spot colors!  Each additional color adds $.30 to the cost of the item.
But get 'em while supplies last!  These are super hot and sure to move quickly.  Click here to view product and ordering info.