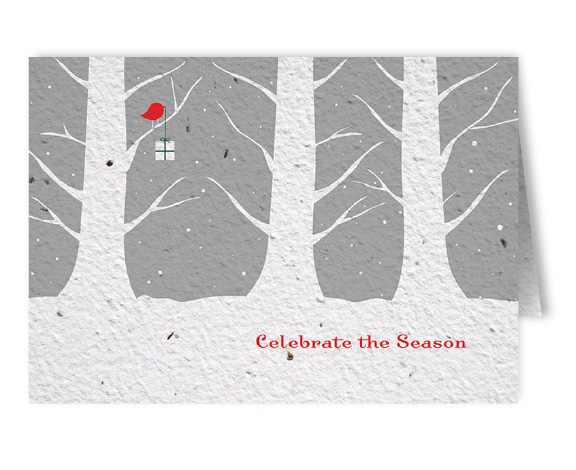 These seeded greeting cards are a wonderful way to share holiday joy this season in a very green way.
Each card is Loaded with lovely wildflower seeds that can be planted in any soil. The unique handmade process and attention to detail produces seed paper that germinates quickly and thrives in all regions year after year. The proprietary, Earth-friendly printing process also protects the seeds without sacrificing the printing quality.  Even the envelopes are eco-friendly, made from either 100% recycled kraft paper or snow paper.
Choose from a wide variety of stock holiday seeded greeting card design options.  Your custom logo and custom greeting are printed on the inside of the cards.  You will just need to allow standard production time of around 2 weeks for your custom printed cards (3-4 day rush options are also available).
Use coupon code: SEEDS4U to save 10% off your seed paper greeting card order today (offer expires 12/31/14).  Click here to view product ordering information.