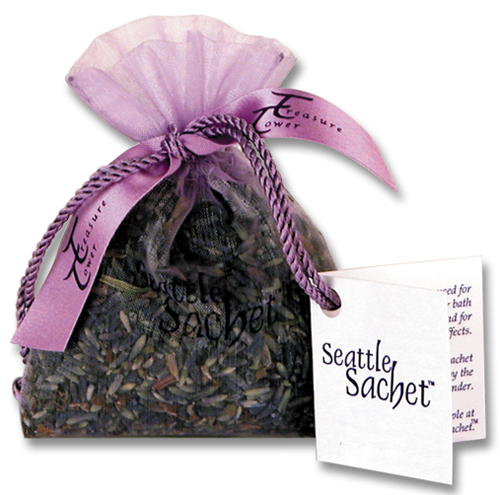 A lavender sachet is used for a wide array of businesses including hospitals, furniture stores, salons, spas, nursing homes, hospice centers, real estate offices, hotels and dry cleaners and for events such as weddings and Ladies' Club gatherings.
A custom logo printed lavender air freshener comes in your choice of colors for not only the organza bag but the ribbon as well. Some of the choices for the ribbon include emerald green, purple, white, lemon yellow, and light turquoise blue and for the organza bag include burgundy, baby pink, purple and willow green-olive.
These pretty bags of lavender air freshner can be customized, branded with a logo of your company. You can have the ribbon and the organza bag imprinted. These promotional sachets have an exquisite design, a fresh, lavender scent and can be used at home or in the office.
Since there are so many uses for sachets, they make a great gift for customers and clients. Uses include, but are not limited to, adding to shoes, cars, closets, drawers and cupboards for a fresh scent. In addition, they can be added to areas where there is clothing to deflect moths and insects. Some people will place a lavender sachet under their pillow at night to ensure a restful night's sleep.
Sachets can help to increase visitors during trade shows. The reason is that these types of products are like a magnet in increasing traffic to your booth. By handing these out to current and potential customers, you are getting people to your booth, which may in turn increase sales.
Sachets can also be used for keeping the name of your company in front of people on a constant basis. Sachets that are imprinted with your company name and/or logo will assist people in remembering you the next time they need a product or service that you offer.
Click here to learn more about how you can order these for your company today.