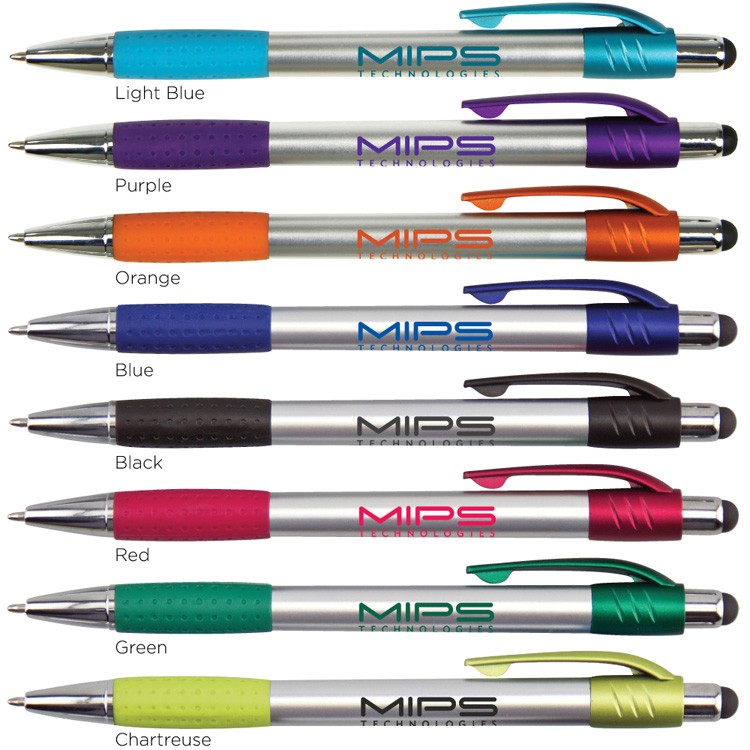 Custom logo pens are a tried and true promotional giveaway item. When pens are combined with a stylus (which can be used on smart phones and tablets) they become a truly multi-functional instrument.
These Premium Pens with Stylus tip come in a wide variety of color and feature a stylus on the side opposite the pen tip.  A custom logo is printed onto the barrel to give your brand incredible repeat exposure.  Priced nicely in the $.95 range, these combo pens are a fabulous promotional item for use at events, conferences, meetings, sales kits, marketing kits, trade shows and more.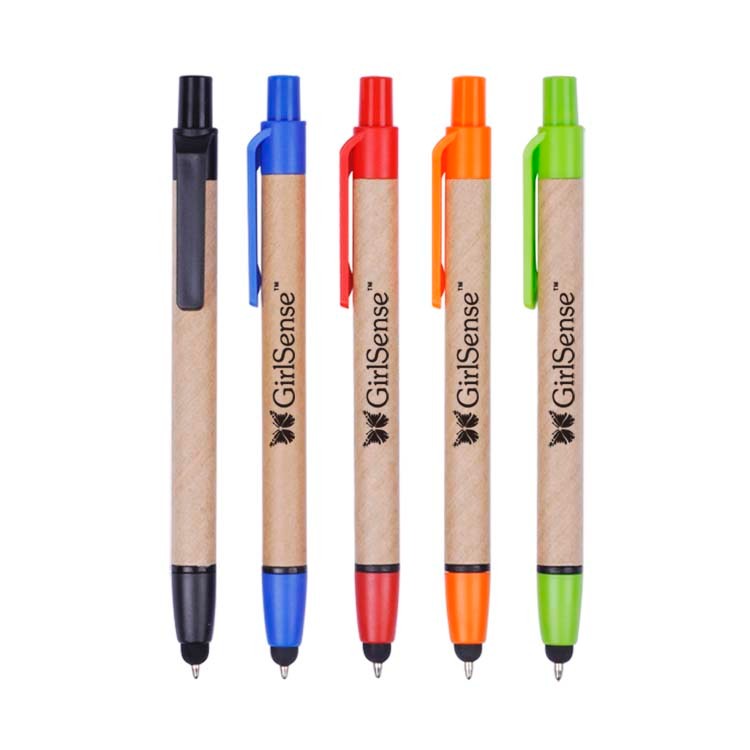 These recycled stylus pens are an eco-friendly/environmentally-conscience option featuring a recycled paper barrel.  These combo pens feature accent colors such as red, black, blue, orange and green and are priced as low as $.73, including a one-color custom branded logo.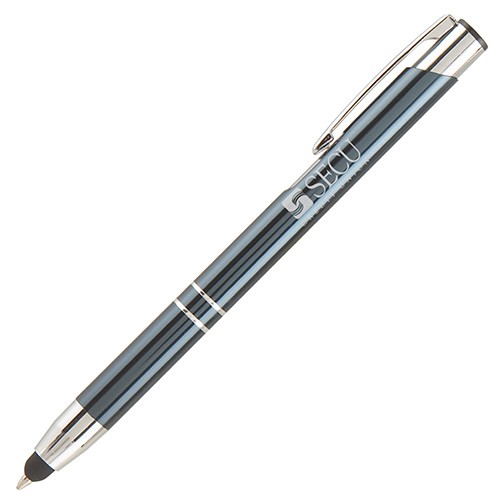 The Tres'Chic Touch is a comb pen & stylus where the pen comes out from the stylus which is at the tip.  The metal body and chic chrome accents really set this pen/stylus combo apart.  Your logo is laser engraved onto the surface of the pen creating a very elegant brand impression.  Priced from $1.20 – $1.46, you get a lot of style for the price point.
Colors include: black, blue, burgundy and gunmetal (pictured above).  Click here for additional product information about the Tres'Chic Touch.
Click here to view hundreds of other multi-function stylus pens that can be custom branded with a logo.