One of the biggest food and fresh produce trade show is happening in October–the PMA Fresh Summit. This international event will be attended by thousands of attendees and it's a great platform for brands to widen their network and gain further interest from potential customers.
With hundreds of participating exhibitors, how can your brand stand out and effectively make that connection? On top of your product showcase, how else can you market your brand and create awareness and memorability?
It's often all about the swag bag and the goodies that attendees can look forward to using and enjoying after the show. Thinking about what they actually want to get as gifts and simultaneously, what they can use every day are two considerations that you need to think about when planning the contents of your trade show swag bag.
We've curated the most popular and effective promotional marketing merchandise you can customize and giveaway for your upcoming food trade show.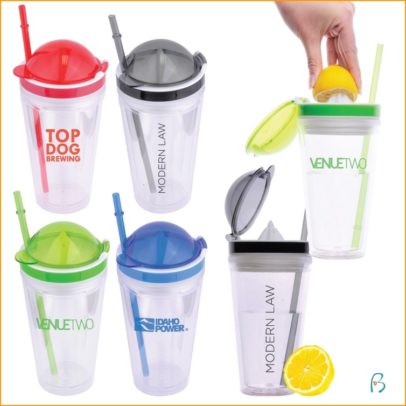 Juicing and juice cleanses are a big thing right now. Get your brand up to speed with this trend by customizing these double walled acrylic tumblers that doubles as juicers. Great for infusing your tea with your fresh produce. It has snap on lid guards to prevent spills and splashes and it includes a reusable straw. This product is 100% BPA Free & eco-Friendly.

The high gloss finish gives this item a premium feel. These can be used for hot and cold beverage as well as alternative preserve containers. Customize by printing you logo on these beautiful mason jars.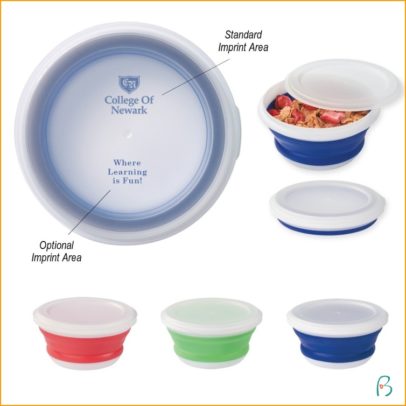 This great trade show giveaway you can customize is made of toxic-free, BPA-free silicone so you can collapse and keep after use. It's definitely a space saver and a wonderful travel item. Logo placement options are show on the image. A nice brand tagline or message is a nice addition to the design.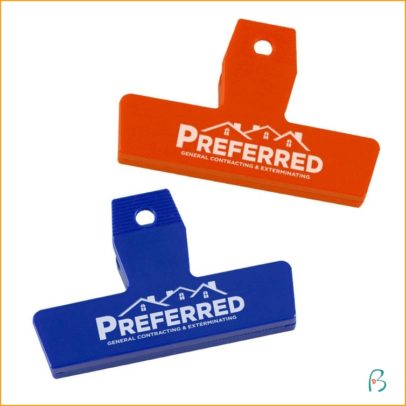 Add your brand logo on these simple yet super useful trade show gifts. Choose from different colors to stay consistent with your brand's style. It's certainly a thoughtful giveaway under $1.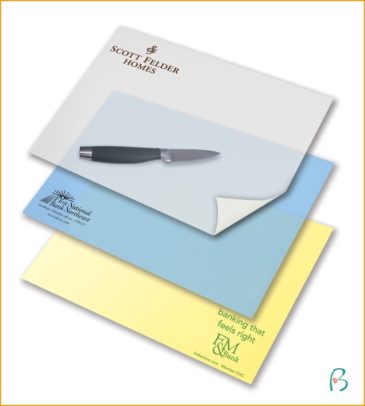 Chop-Chop® Flex Mats are now available to customize, promoting your business and brand awareness. Great alternative to bulky cutting boards. Slicing, dicing, and funneling with these cutting mats makes food preparation a breeze. The one-piece construction provides a hard surface that protects the counter and won't dull knives and it's dishwasher safe. Customize into any shape or size to ensure maximum advertising impact. All mats are packed one per poly bag with a product information & care FAQ insert.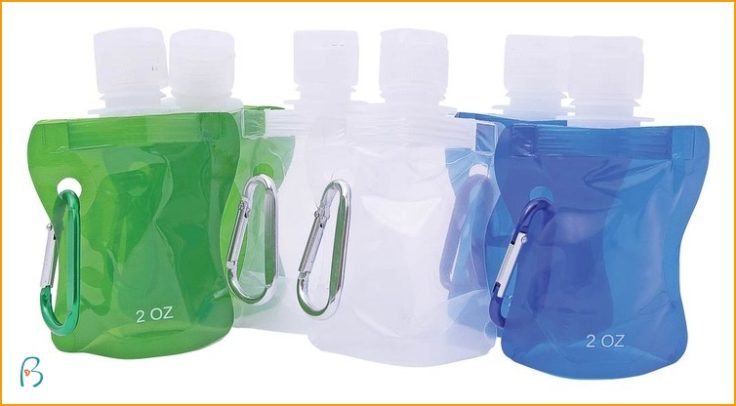 This is an example of a promotional item that's cheap but fabulous. The 2Go 2 Ounce Travel Containers will keep liquids properly contained. They are sold as a set of two making it perfect for your travel suds too! Funnel in your fave alcoholic beverage or juice concentrates. The containers are made of food grade plastic and are ideal for those long flights.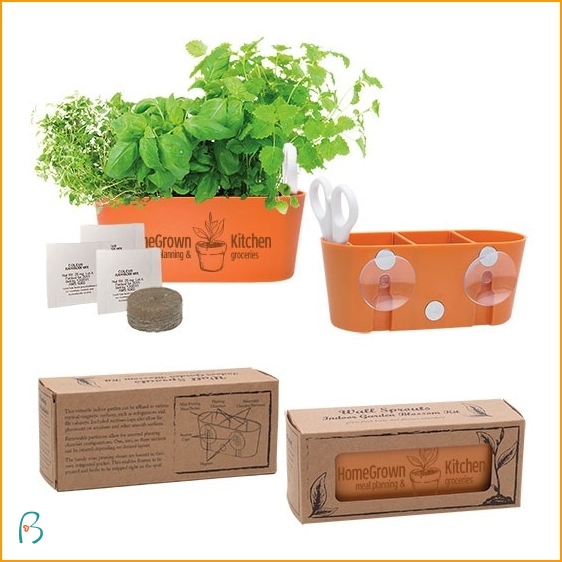 You can place your branding on the packaging, the container, and the seed packets! These are perfect for food trade shows and even other types of events. The kit comes with mini pruning shears, 3 attached magnets, 2 suction cups (to hang the mini garden), and natural kraft box w/ instructions. There's a lot of opportunities for your brand to elevate itself with this eco-friendly, practical, and perfectly adorable giveaway.
For more information or order inquiries on any of these products we've featured, email info@gograndspirit.com today! We're also happy to share that $500 worth of purchase means we can send 5 vaccines to children in a developing country so your purchase is not only helping your brand but also other people in need
Keep sharing the brand love!