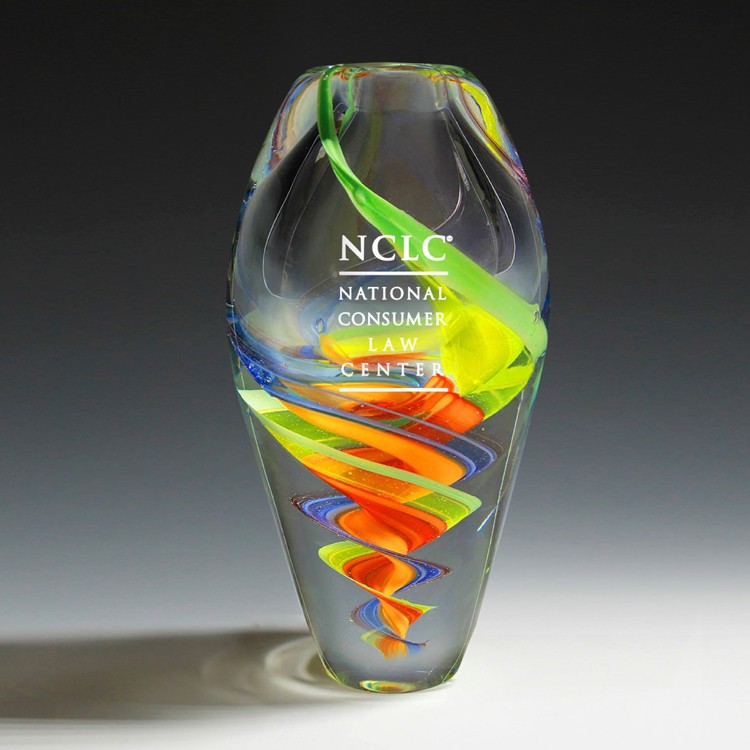 Recognizing employees for performance or years of service via awards is one of the best ways managers can show appreciation.
People just love to display awards outlining their accomplishments both at home and in the office.  You can give your company employees an award that looks tasteful yet makes a bold statement with customized art glass.
The Bel Air art glass vase shown above showcases a swirl bold colors centered inside the glass.  At a size of 4 1/4″ L x 4 1/4" W x 8 1/2″ H, it's just perfect for displaying on a desk, shelf, etc.  A custom silkscreen imprint is included in the pricing or you can also personalize each vase via etching for an additional cost.  Click here to learn more.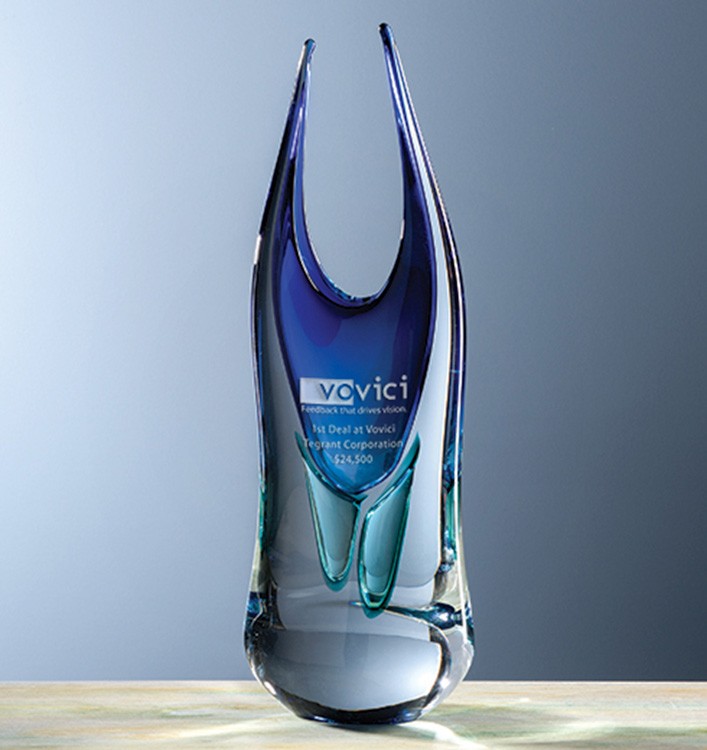 The Marius Art Vase is a Chic number featuring rich tones of blue.  Hand-formed and made from European art crystal, it's ample size of 13.5″H x 4.5″W will certainly stand out on any surface that it's displayed on. This gorgeous vase also comes packaged in a handsome gift box.  Click here for additional product information.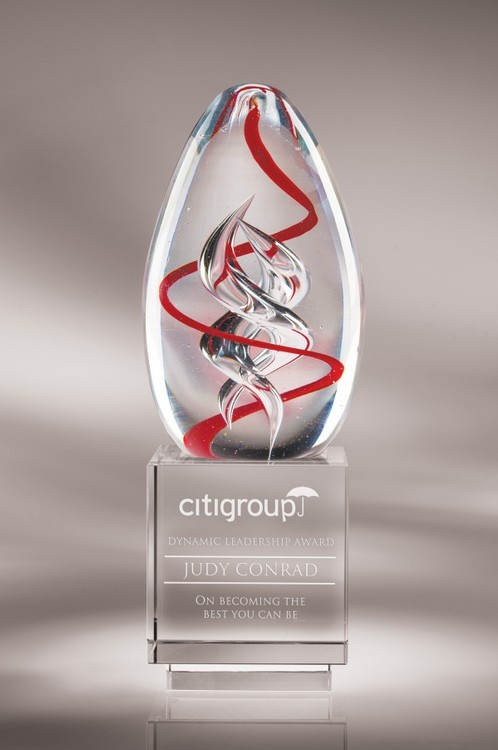 The Spiro Art Glass Crystal Award is a beautiful conversation piece.  Rather than engraving directly onto the art glass, the personalized information is deep etched onto the base of the award.  Click here to view full product details.
Click here to view additional art glass award styles and ideas.