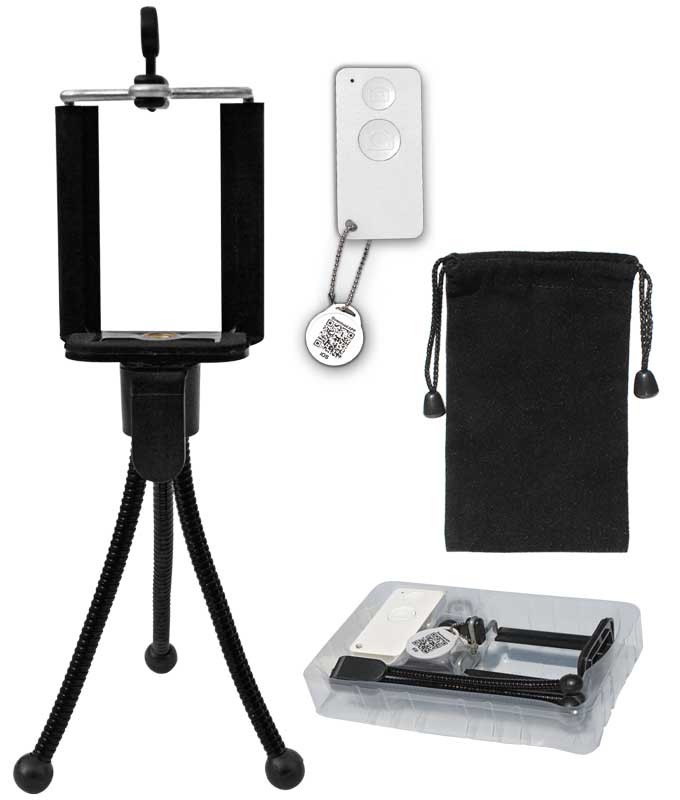 Selfies have been quite the rage with people of all ages, most notably millennials, for quite a number of years now. People love taking selfies with family, friends, while on vacation, out at dinner, or just about anything under the sun! Selfies helps to capture precious moments for eternity (or as long as those digital moments are stored).
And now this custom branded Selfie Tripod Set will take the selfie experience to a whole new level. This is a branded business gift that has unique differences over selfie sticks. Here are just some of the highlights:

✓ Light-weight and easy to carry around
✓ You don't have to hold the product thus no "long arm shots"
✓ Since you don't have to hold anything other than the remote, you can take a selfie without looking like you did
✓ Flexible mini tripod and selfie remote accompanies this product
✓ Product is packed in a black velvet pouch
✓ Compatible with all kinds of phones
✓ Bulk prices are as low as $6.99
✓ Just 7 working days required for an order of personalized selfie tripods
Order now or contact us to learn how this branded smartphone tripod set can be a hit at your next promotional event or marketing opportunity.