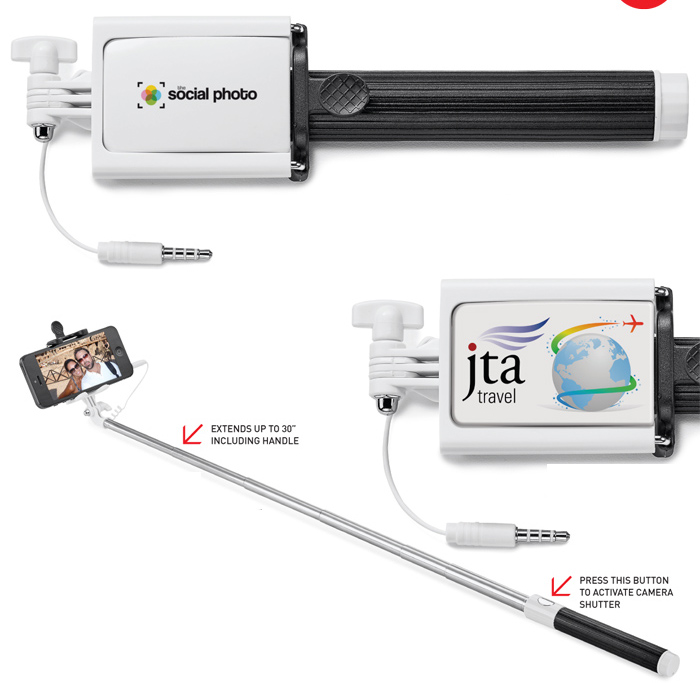 In stock on August 1, 2015, these brand new white selfie sticks are available to order with a full color printing.
The selfie stick is a convenient way to capture photographic moments without having to ask a stranger to take the photo for you.  Simply attached your phone to this telescopic selfie stick and plug it into your camera via the 3.5 mm audio cord.  Then press the button on the handle to take a picture.
This custom branded selfie stick extends up to 30 inches (excluding the handle) eliminating those awkward extended arm shots in your selfies.  And since cord connects via a 3.5 mm earbud jack, there is no need for charging the stick as required with the Bluetooth selfie stick.
Click here to view full product detail and ordering information.