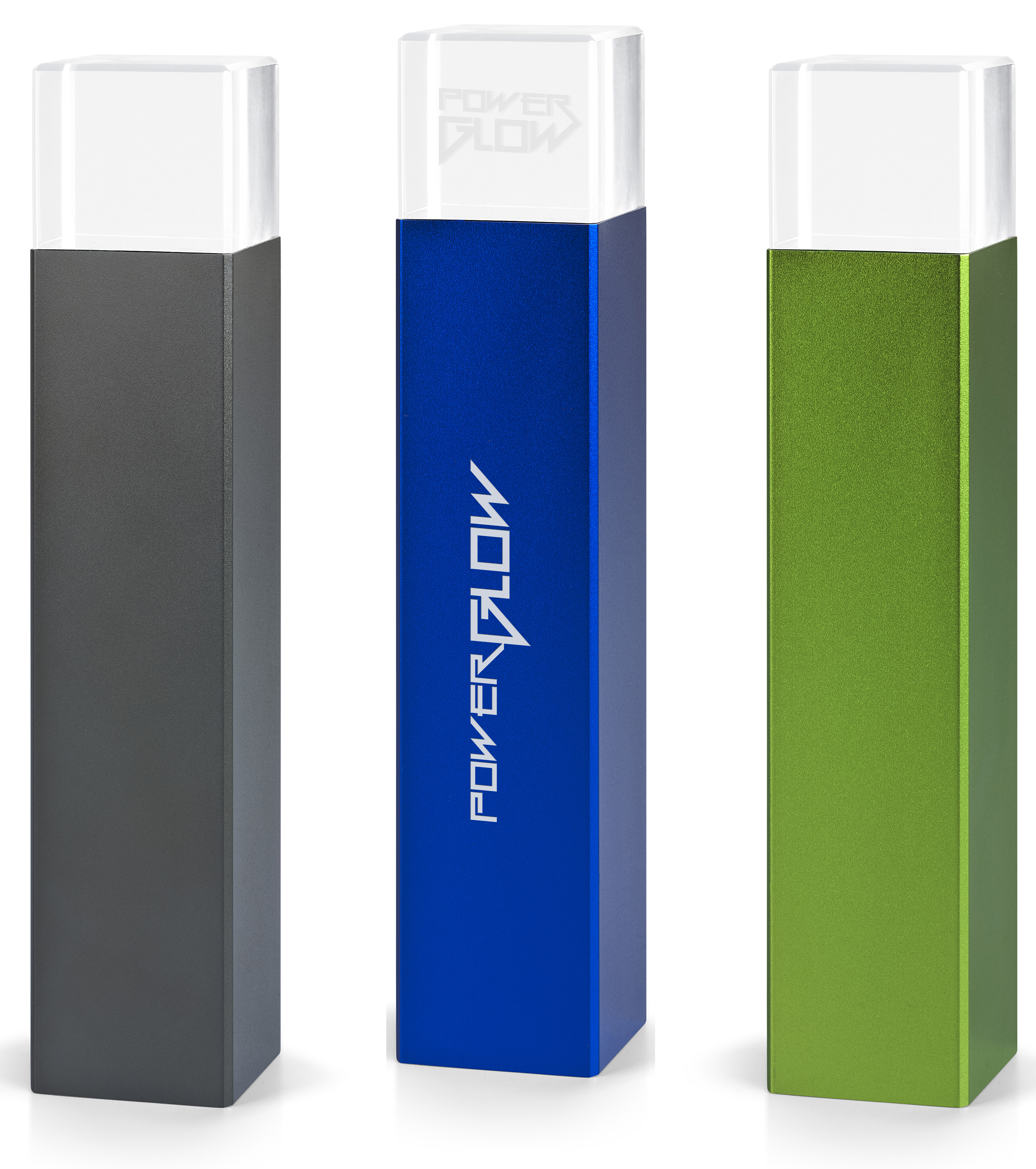 Seeking an innovative way to shine a light on your logo?  This new 2600 mAh custom logo branded power bank offers a unique, clear crystal top with your logo laser etched into the inside of the crystal.
This essentially makes it look like your logo is suspended inside of the clear top.
Power banks are perfect for keeping your smart phone powered up when traveling or away from an electrical outlet for an extended period of time.  When in use, this power charger shines a light inside of the crystal making your logo glow.  your custom logo is also printed directly onto the barrel/shaft for additional branding exposure.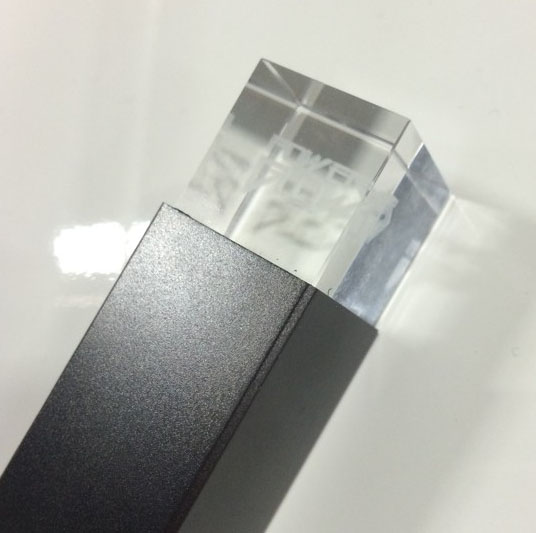 Available in 4 matte colors including red, blue, green and slate (dark grey), this portable power charger is a crystal clear choice for a unique and useful business gift.
Click here for additional product information.