Here is a funny looking stress reliever that can bring an instant smile to everybody in the room. This custom egg shape stress reliever is made of polyurethane and features a weighted base. This prevents the product from falling over. The funny face and the always upright position ensure the Smilin' Egg Wobbly Stress Reliever keeps users happy wherever they are.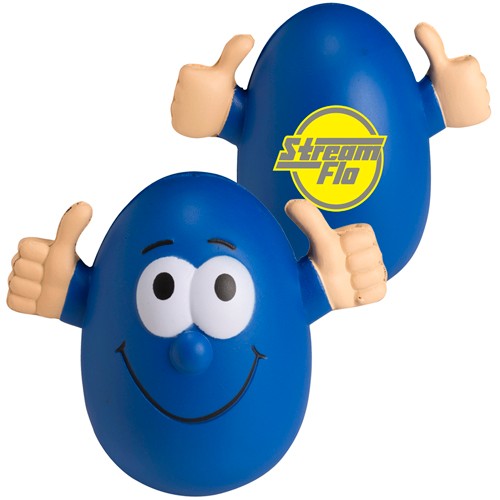 The perfect companion for office-goers
One look at this stress reliever during hectic work hours will cheer up employees. This product is squeezable and the perfect antidote to fight stress. Expect users to squeeze away their stress while remembering your brand more often.
Exciting colors to choose from
Available at bulk individual pricing that ranges between $2.98 and $3.95, this product is available in bright and exciting colors – Orange, Blue, Red, White, and Yellow. This stress reliever will easily gain attention wherever it is placed. And your brand will gain quality and widespread visibility.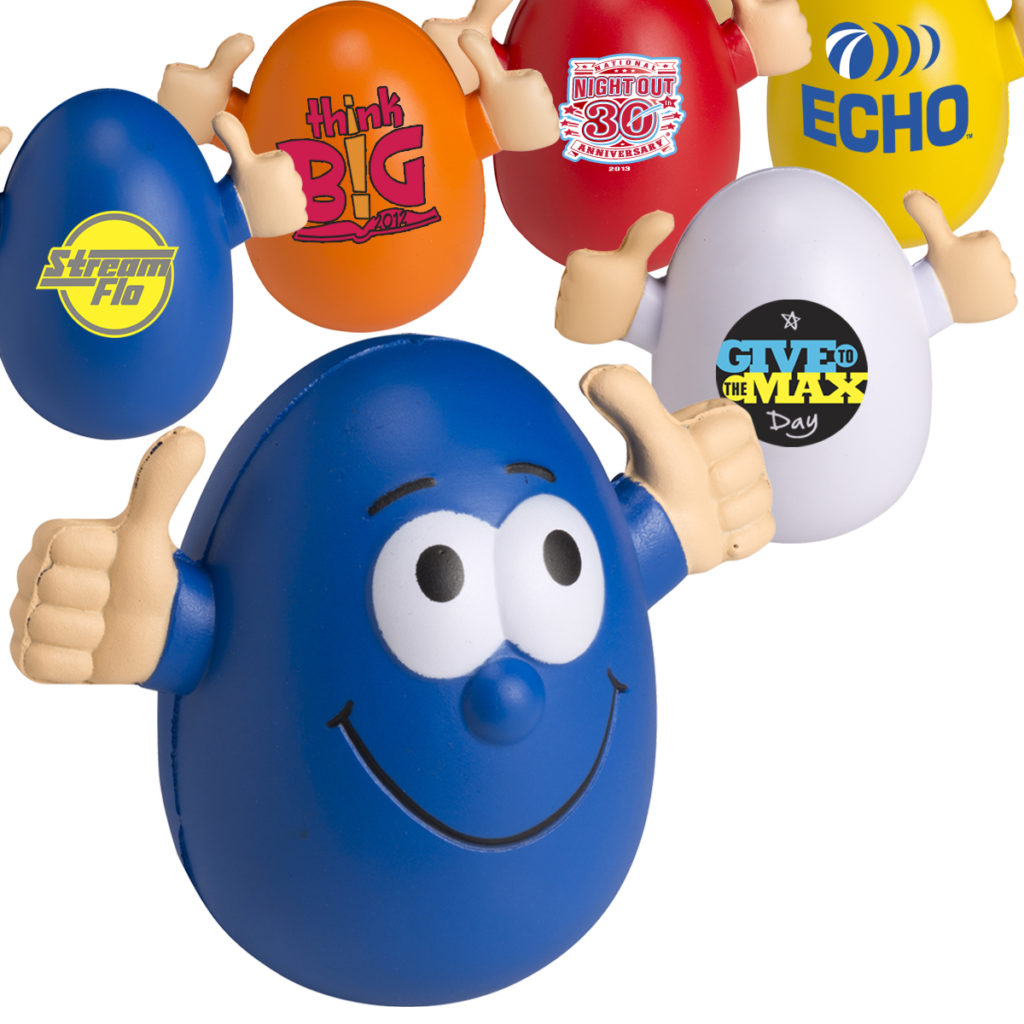 This product's low pricing means that you can go for hundreds of them and still have plenty remaining to spend on other giveaways. Distribute these wobblers at offices, stores, trade shows and industry events.
Did you like this logo imprinted wobbler?
Opt for this product if you believe in the marketing magic these funny goofy promotional stress toys can bring to your brand. Place your order and get in touch with us today to personalize this stress reliever!