One of the biggest home improvement trade shows in the US–the Riverside Home and Backyard Show happening this September.
The show always feature displays and exhibits of the latest ideas in home improvement, remodeling, interior-design, decorating and landscaping. In addition, the show provides educational and informative seminars and demonstrations designed to help homeowners enhance the beauty and the value of their homes.
So, what are good giveaways for a home improvement trade show? How can you make sure people come to your booth and check out what you have to offer? We have a few recommendations for you.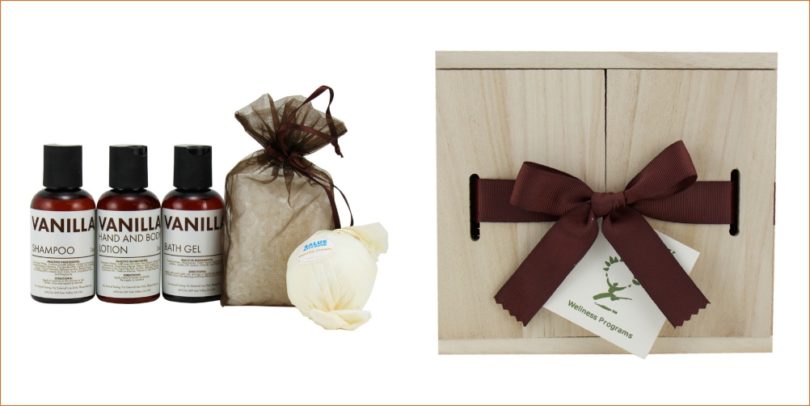 Give them the gift of sweet, vanilla-scented relaxation at home. The box is perfectly customizable and a great way to encourage recipients to post a photo on their social media. Perhaps add an instruction of using your brand's hashtag. Enclosed in the ribbon-tied wooden slider box is a 2 oz Vanilla Bath Gel, 2 oz Vanilla Conditioning Shampoo, 2 oz Vanilla Hand and Body Lotion, 2 oz Vanilla Bath Salts in a beautiful organza sachet and a heavenly 2 oz natural Vanilla bath bomb.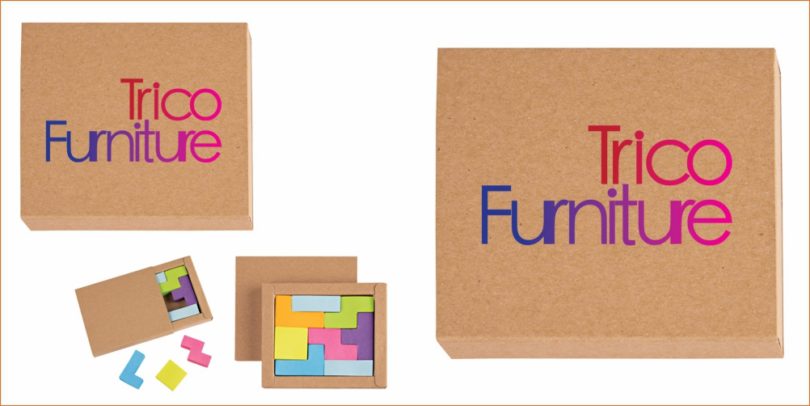 Make message-taking and organizing fun and colorful with these handy sticky notes that fit together as a puzzle. Maybe adding a nice message like "Cheers to the tiny, beautiful pieces of your home." Make it personal just to add that thoughtfulness and memorability of your trade show giveaway.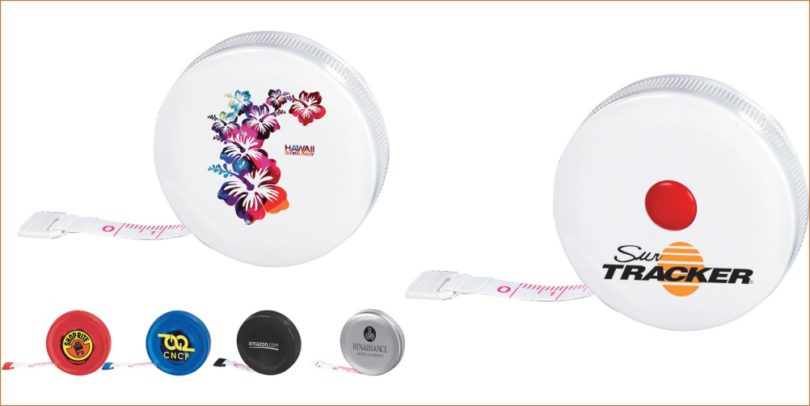 If you're looking for something really cheap but very relevant to a home improvement trade show, you might want to check these Quick-Release Measuring Tapes where you can easily add your logo onto one or both sides of the product. They're sturdy and come in different colors too!
Make your brand part of their relaxation time. What better way to get some positive outlook towards your brand than associating yourself with one of the most restful times of the day. Adding a positive message on the label like "Treat yourself" is a nice touch with your logo. You can even be more playful by trying out zodiac sign predictions or doing "personality-based" variants. Again keeping it personal and relatable.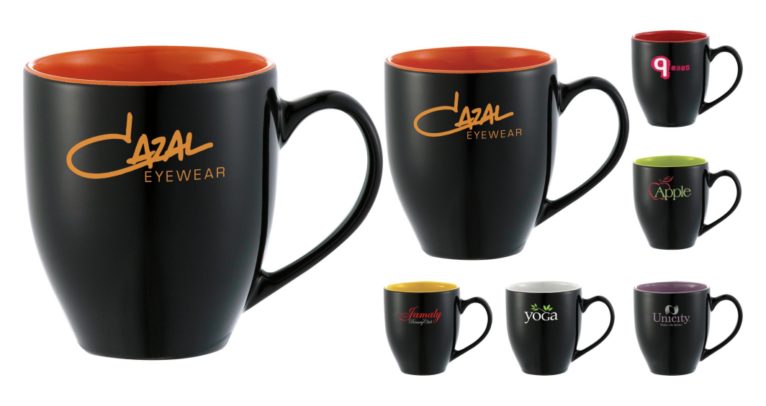 This two-toned ceramic mug is a great addition to a home's drinkware set. The pop of color in the interior is very eye-catching and perfectly highlights you brand's logo because of the matte black exterior. The contrast of black and any bright color is sure to draw in a lot of eyes to your booth.
This towel with a convenient plastic case is not only great for the home but also quite useful during your trips to the gym or the beach. The case conveniently hooks easily on your bag strap. Add your brand logo on the case and on the towel. What's also good about this trade show giveaway is that people can use the casing for other personal items! Certainly a big hit for any trade show attendee.
And like all of the products we feature, we donate a portion of our sales to help supply vaccines to children in need around the world. For every $100 spent, we donate 1 vaccine, $500 = 5 vaccines, $1000 = 10 vaccines.
For inquiries on all these items, please email us at info@brandspirit.com.