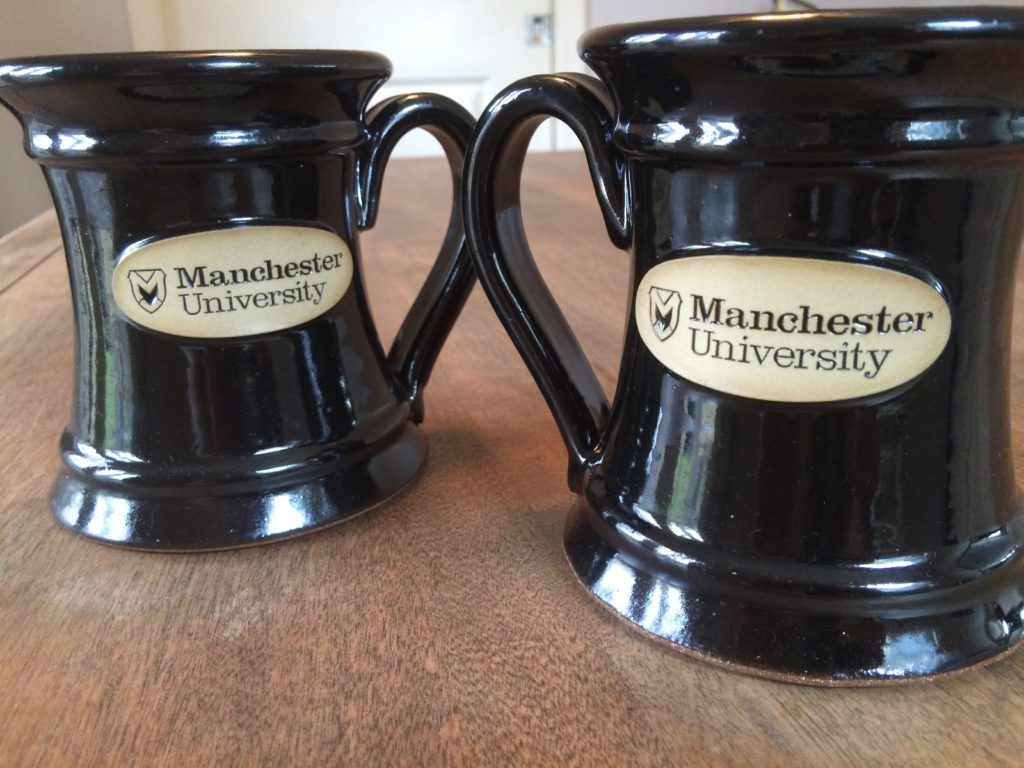 Manchester University, an independent, liberal arts school is located in North Manchester, Indiana, needed a unique gift item to help extend an extra-warm welcome to their 3rd year students. The goal was to instill pride in the University by giving students something they could keep at their desk or proudly display once they graduate. Our handcrafted mugs turned out to be exactly the type of artisan gift that the university was looking for.
So what did our client have to say after the mugs were delivered? "The event we had to give away the mugs went exceedingly well. We started the students off in a small auditorium on campus and then took them through the tunnels that run under our campus. The tunnels are rarely seen by students. They were able to sign their names on the walls of the tunnels. When they got to the other end of campus we had a party where they got their mug. We took "Mug Shots" of them for the yearbook. We also numbered the mugs so that they could win prizes throughout the next year and a half of college. The mugs were a hit. Students LOVED them and they cheered when we said we had left handed mugs!"
We just love helping our clients create memorable gifts like this!