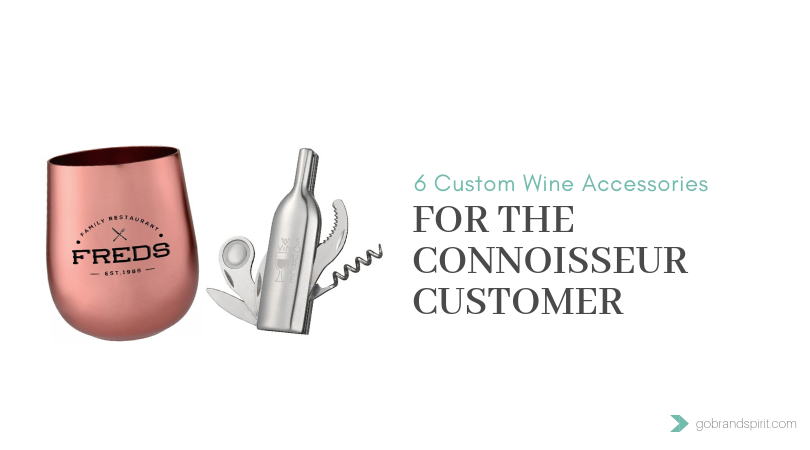 Wine has a glorious history that dates back to more than 8000 years! Over the centuries, hundreds of grape varieties have been cultivated to produce wine that's appreciated around the world. These wine gift ideas are sure to create a nice buzz for your business.
You will find a lot of wine enthusiasts among your employees and customers. One can never go wrong by investing in unique wine gifts to highlight your brand.
The products featured here are personalized wine gifts which are all excellent business gift ideas.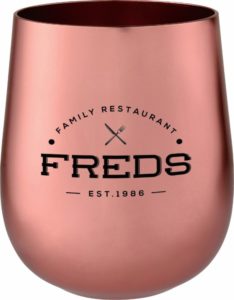 1. Copper 14-oz. Stemless Tumbler – Copper is on trend.  Customize this metal stemless tumbler that's the perfect accessory for wine. If you're looking for wine tumblers with covers so you can travel with it, we have those too. Check out our vacuum wine tumblers here.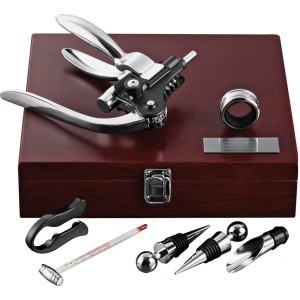 2. Executive Wine Collectors Set
This 9-piece wine set features an elegant looking wooden case for storage. It comes with a bottle opener, a foil seal cutter, a thermometer, a drip ring, a pourer, two wine stoppers, and two replacement corkscrew bits. A gift box is included. Advertisers can make an impact with these custom wine gift sets.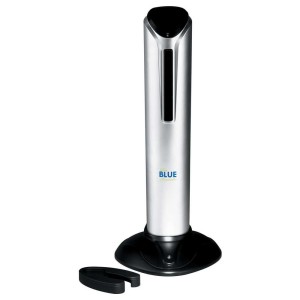 3. Veneto Automatic Wine Opener
This product opens wine bottles with ease! Featuring a rubber grip handle, this opener can remove synthetic and natural corks. It comes with a gift box along with a recharging station, an AC adapter, and a seal cutter.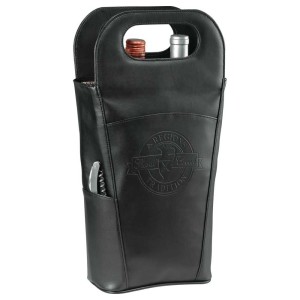 4. Belgio Insulated Double Wine Tote
This product features an exclusive and classy design. The tote can keep 2 bottles chilled. It has a side pocket that includes a corkscrew. A front pocket offers storage space as well.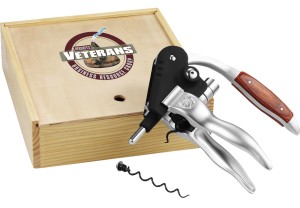 This wine opener is made of superior craftsmanship. It features ergonomically designed handles and a lever that facilitates one-stop wine opening. It also features wooden accent handles. It comes in a wooden case with a protective sleeve.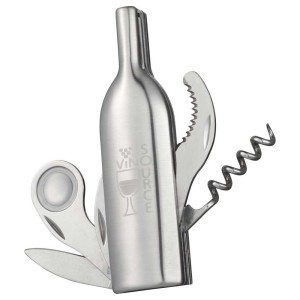 This clever tool offers so many functions! It can serve as a corkscrew, a bottle opener, a knife blade, a serrated blade, and a magnifying glass. A classy looking gift box is included.
Need help with ideas for your own custom wine accessories and wine products? Click here to visit our website and view thousand of additional promotional product ideas or get in touch with us today and let us help you with ideas for your next giveaway project! 
Purchase with a Purpose: BRAND SPIRIT IS A CHAMPION FOR THE UNITED NATION FOUNDATION'S SHOT@LIFE. EVERY $100 WORTH OF SALES FROM ALL THESE ITEMS MEANS WE DONATE 1 VACCINE TO A CHILD IN NEED.  
No time to shop? We'll shop for you and find the perfect custom gift for your project. Find us on Facebook, Twitter, Instagram, & Pinterest or email us at info@brandspirit.com.