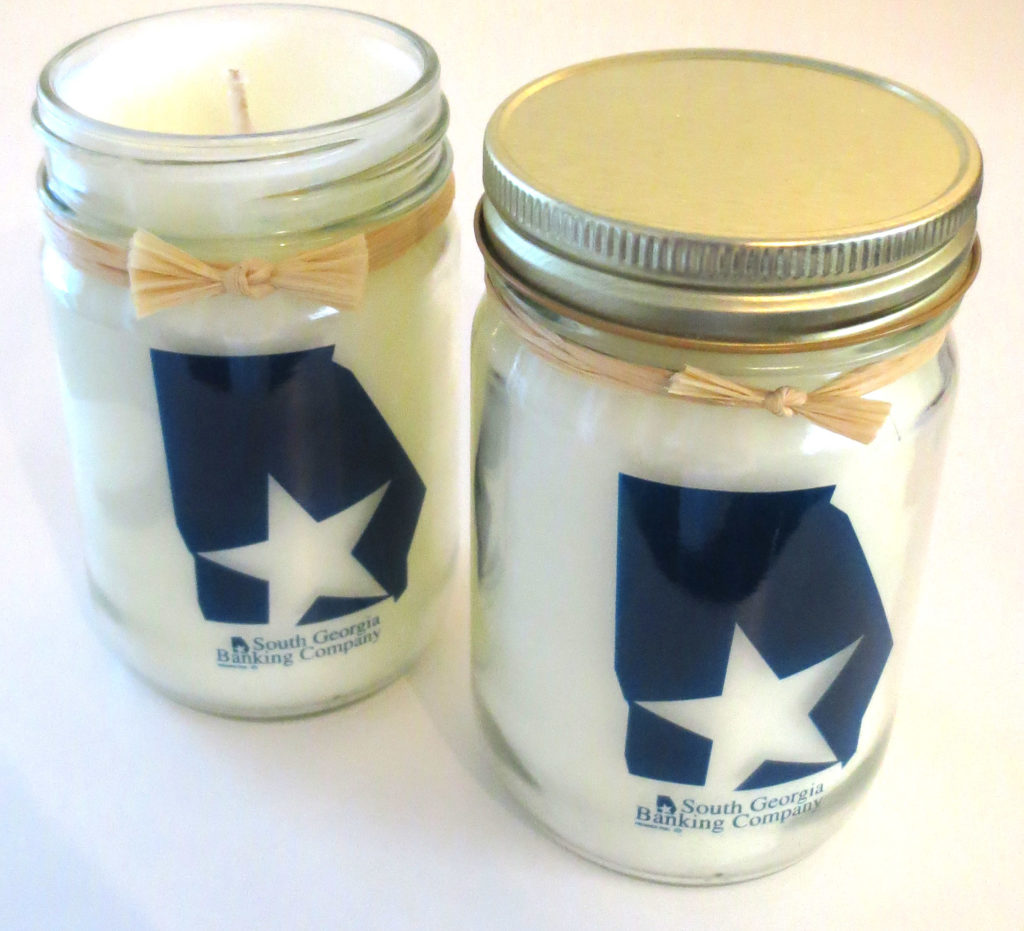 South Georgia Banking Company, a innovative bank that caters to local customers in South Georgia, was in need of a Southern-style business gifts that captured the essence of their brand. These customizable mason jar candles were the perfect fit. Nothing says homemade, and made with care like a handcrafted candle in a mason jar.
We gave them the option to choose from over 150 scents from our scent menu. They selected 5 different scents to review, and then selected a sensational fruit scent chosen from scent-stick samples.
In the end, SGBC was thrilled with the final product which brought plenty of smiles to their customers faces. Don't you wish your bank treated you that good?
Brand Spirit has an array of custom candle selection for business gifts and trade shows.
Let's connect! Contact us or follow us on Facebook, Twitter, Instagram, & Pinterest.