Are you looking for a business gift that offers a lot of function all bundled up into a single item? The following multi-function customized gift ideas will keep your brand in focus throughout the day.
1. Trio 3-in-1 Power Bank with Speaker
This product features a Speaker, a Mobile Stand and a 4000 mAh Power Bank. It is a great product and can be used with all kinds of cell phones. It features a classy rubberized finish and is available in the following exciting colors: Black, White, Yellow, Dark Red, Blue and Green.
It comes in a free gift box.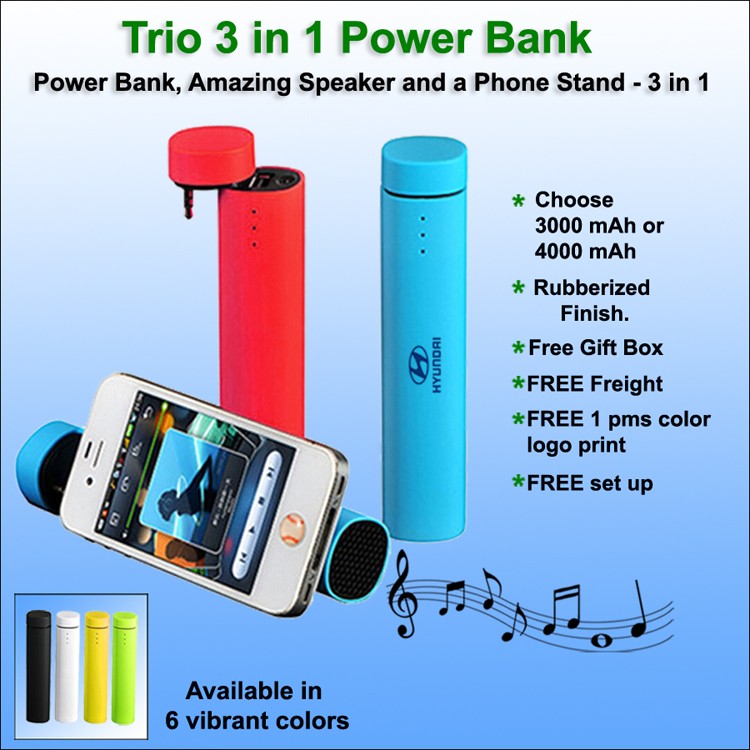 2. WorkMate 3-in-1 Tape Measure
This 10ft retractable tape measurer can record distances with ease. It comes with a built-in level, a memo pad, a pen and belt clip. A locking mechanism secures the device.
It comes in a white gift box. This product is available in yellow.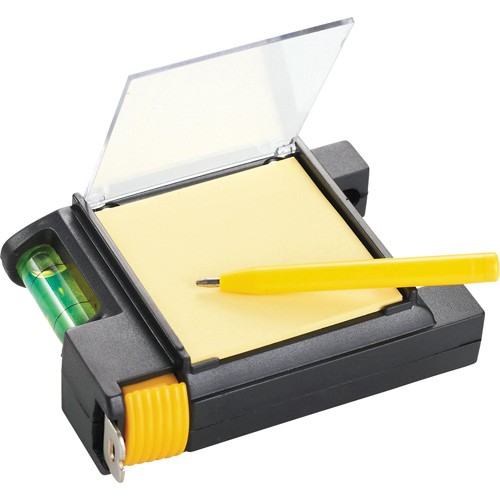 This product comes with a charging cable, a wall charger and a car charger. All these items are neatly packed in a Zipper Bag. It is suitable for all kinds of smartphones. It will help users stay charged while on the move.
This product features a stylus, a pen and a highlighter. The stylus can work on all kinds of touchscreen devices. Click-action mechanism activates the pen.
This product is available in the following colors: Blue, Red, Green, Yellow and Orange.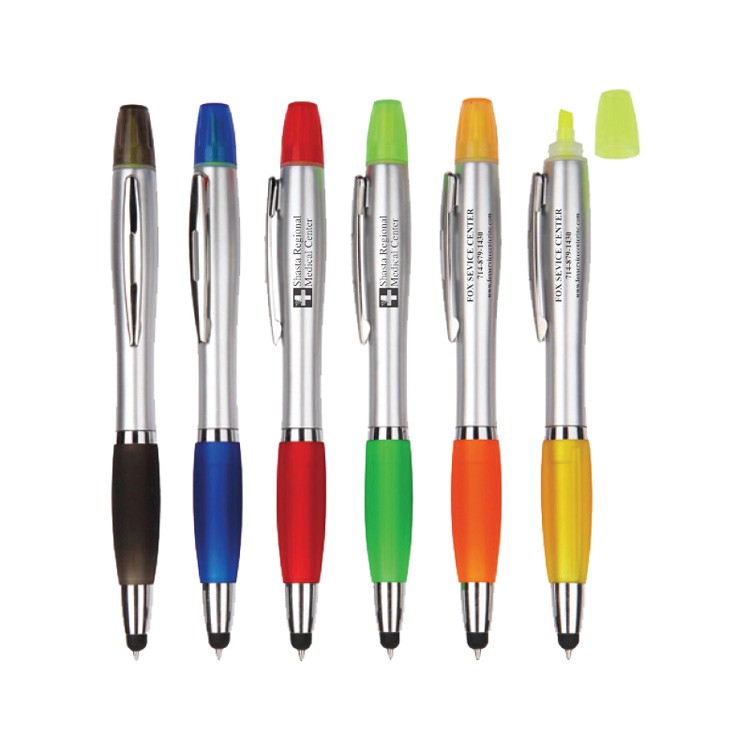 This product features a binder clip, a ballpoint pen and a sticky note pad. It has a magnetic back-end that allows it to be attached to metallic surfaces such as refrigerators and cabinets. Users can rely on this product to stay on top of their tasks at home or office.
Contact us directly if you would like more ideas for multi-tool business items.