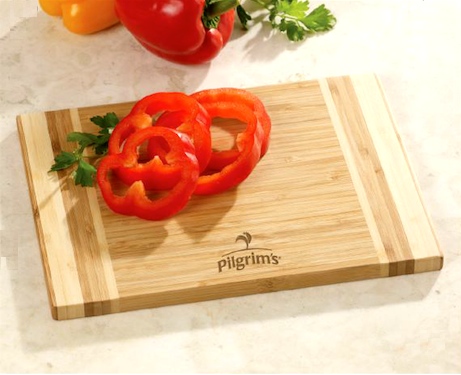 Essential kitchen items are some of the best promotional items you can provide. By giving your customers household items they use every day your company's long-term brand exposure is maximized.
Give your customers and potential clients something they will use every day! People spend most of their time at home in and around their kitchens so branded kitchen items such as cutting boards can make a long-lasting impression.
Promotional kitchen products with company logo customization – Perfect business gift related to hotel, chef, cooking, kitchen, women and food.
This high quality bamboo cutting board is functional, durable, and eco-friendly. Pair it with fancy gourmet cheeses, meats and high quality knives. Your branded cutting board will make a wonderful corporate executive gift for the holidays.
We offer a wide selection of cutting boards to meet every budget and goal.
Click here to learn more.