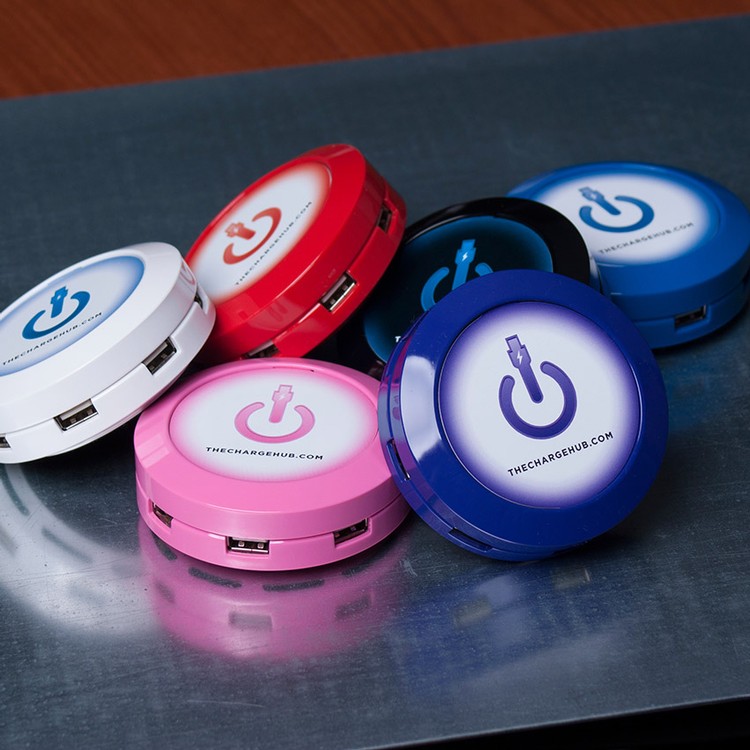 Our lives have become much more connected and efficient with the advent of smart phones and tablets. While these electronic devices are convenient to use, they also require a good deal of power throughout the day. When used often, the battery life on most phones and tablets are usually not able to stay charged for the entire day.
Enter the ChargeHub Universal 7-Port Charging Station. This powerful USB charging hub was declared winner of the "Best of CES 2016" prize, beating several other prestigious tech gadget stars.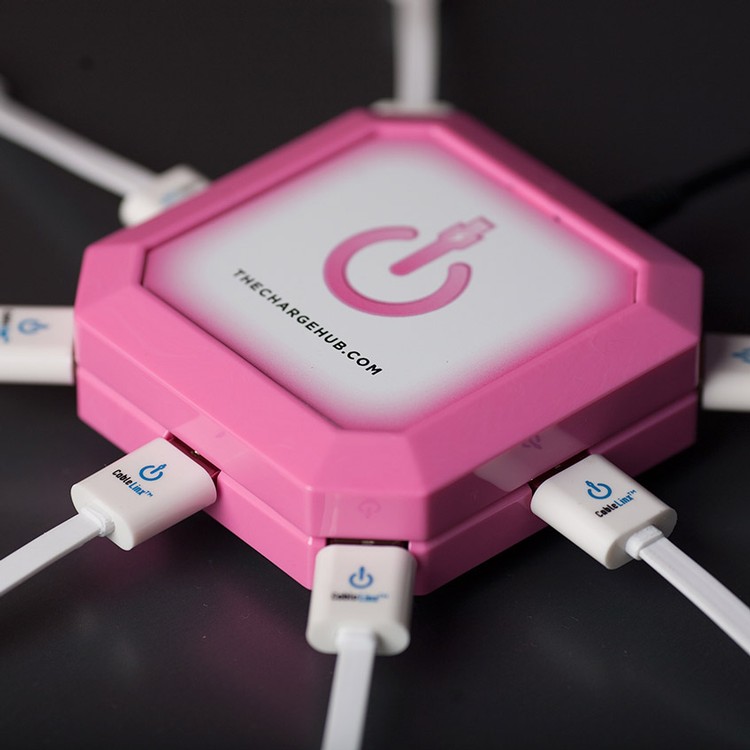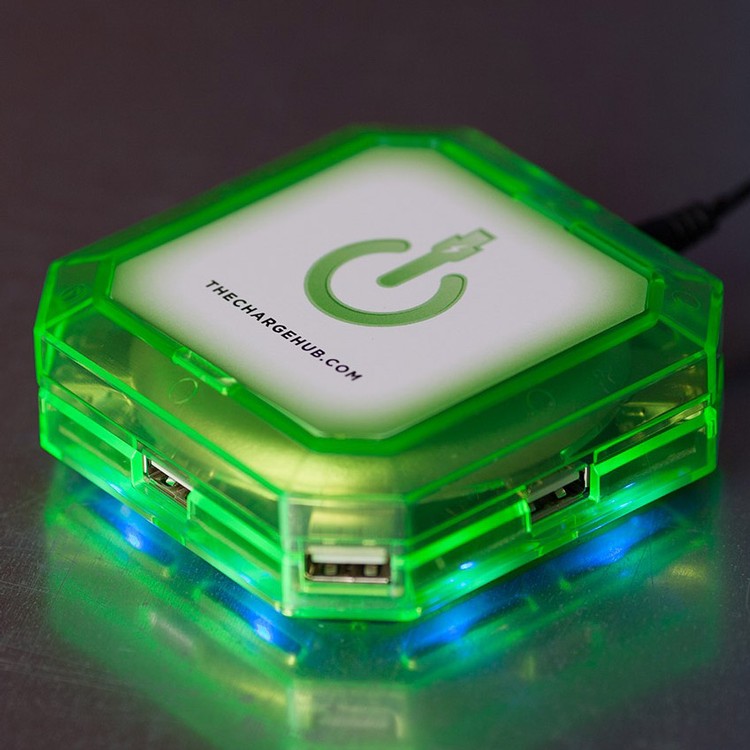 With a custom, full color logo featured prominently on the hub, it's an excellent business gift or premium idea for marketers. These charging stations will be welcome at homes, offices, hotels, restaurants, bars or other establishments.
Here are some of the highlights of this personalized 7 port USB hub:
• 7 dedicated USB charging ports
• Connects cell phones, tablets and other handheld devices (iOS and Android)
• Features patent-pending SmartSpeed™ Technology (it allows all ports to charge at highest charging capacity)
• Available in both round and square shapes in colors such as: black, pink, white, red, blue, purple and green to coordinate with your brand colors.
Click here for more info on this custom printed USB mini hub. Or contact us directly for additional promotional gift ideas.