The coffee culture in the US and all over the world is booming. It's not just about this wonderful magical beverage anymore, but rather, this community built around the love for coffee. Coffee Fest happens every two years and the next trade show is happening this 13th to 15th of October, 2017 in Portland.

There's Latte Art exhibits and competitions, America's Best Espresso, and America's Best Cold Brew on top of the workshops and talks from the biggest industry movers.
If you're in the business of serving a nice cuppa or are just a coffee enthusiast looking to expand your knowledge and experience, Coffee Fest is a must-attend event. Of course, if you're a business owner and want to get noticed by both brand owners and potential customers, you'll need to make sure your booth has solid, fun, and relevant swag to offer.
Here's a list of branded gift ideas for Coffee Fest 2017: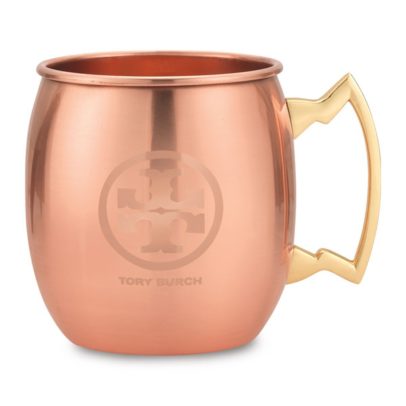 Although it's on the pricey side, this gift idea, with your branding, will surely attract a good number of attendees to your booth. The design has a very artisanal, luxe feel and is great for cold brews and other iced drinks! This comes packaged in a standard or optional 2-piece gift box which makes it a great business gift item too.
16 oz. DOUBLE WALL GROOVY TUMBLERS GIFT SET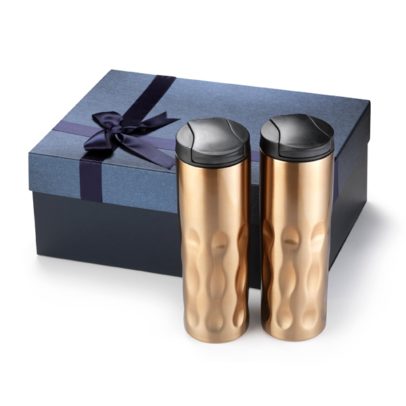 This tumbler is definitely a must-have for a coffee trade show. It's chic, highly functional, and sends the right message about what you brand can offer. The box is inclusive, adding that extra thoughtfulness to the whole package. Use the box and the tumblers as placement for your brand logo or your brand's tagline. What's great about coffee people is that they want a personal experience with their drink. They consume it daily and the vessel that allows them to be functioning adults has become part of this daily ritual. So why not take advantage of this opportunity and place your brand in their line of sight.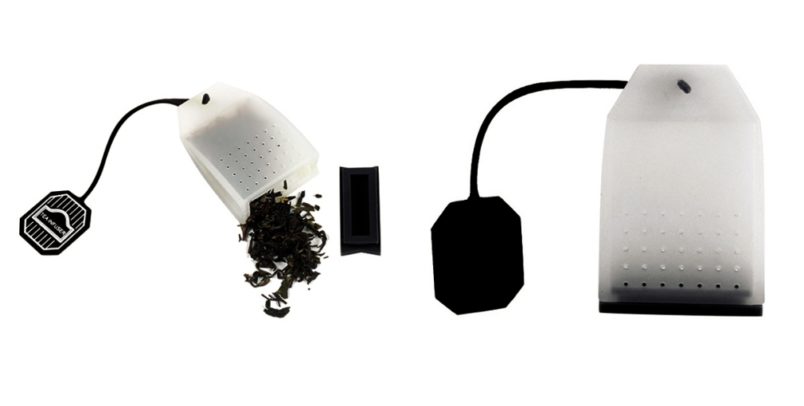 Tea and coffee do go well together and this silicone tea bag is a nice touch to that association. These are very cheap but are still nice-to-haves if you're looking for a mix of low cost and premium gift items. They're safe to use and helps lessen the waste of the usual paper teabags.
Ceramic and Brass Customizable Candles

Coffee and tea time is also "me time" for many people. Complete the relaxed vibe with these beautifully crafted candles. These are just a few examples of what we've seen in trade shows this year–made from quality ceramic, cement, and brass. We personally love these offers and they have been one of our top sellers for the past few months. We recommend keeping your design minimal and clean to keep it tasteful and premium.
This little bonus item in your line-up of branded gifts is a surprise we're sure attendees will love. They can have it on their dresser, their work desk, or anywhere that needs that touch of green.It can also be a nice detail for coffeeshop tables. The item comes complete with seeds.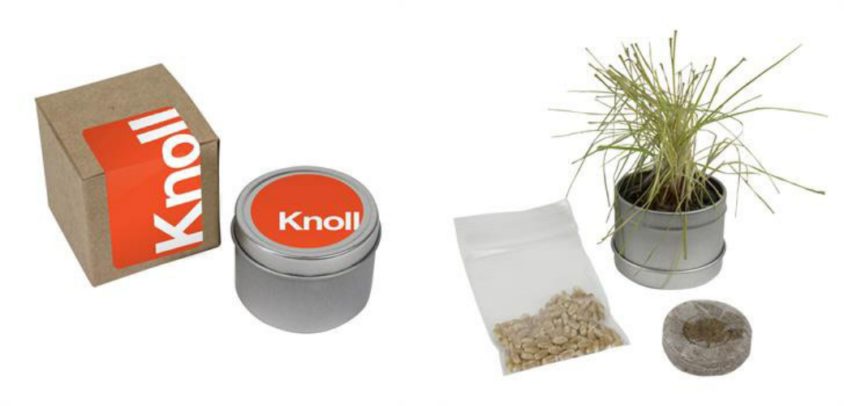 CAROLINA CONVENTION TOTE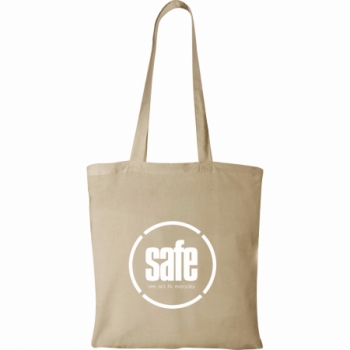 A basic tote goes a long way for your brand. Their practical, useful, and smart placement for your business' name. The prints can be as fun as you want or just simple and straight to the point. This particular tote bag is sturdy with its reinforced handles and it's made of cotton canvass. These also come in various colors so you can play around with its style.
Are you excited for Coffee Fest? Our coffee-fueled team at Brand Spirit sure is!
For orders on all these items, get in touch with us at info@brandspirit.com.