Are you looking for collapsible promotional product ideas for your next marketing campaign? If your answer is yes, then you have reached the right page! You can use these unique collapsible business giveaways to highlight your brand in a big way.
All the products featured here are collapsible and easy to carry around. They are useful and pack a strong marketing punch. The quality imprint area offered by these custom printed collapsible gifts ensures buyers keep returning for more.
Go through these products and choose one that suits your marketing needs best: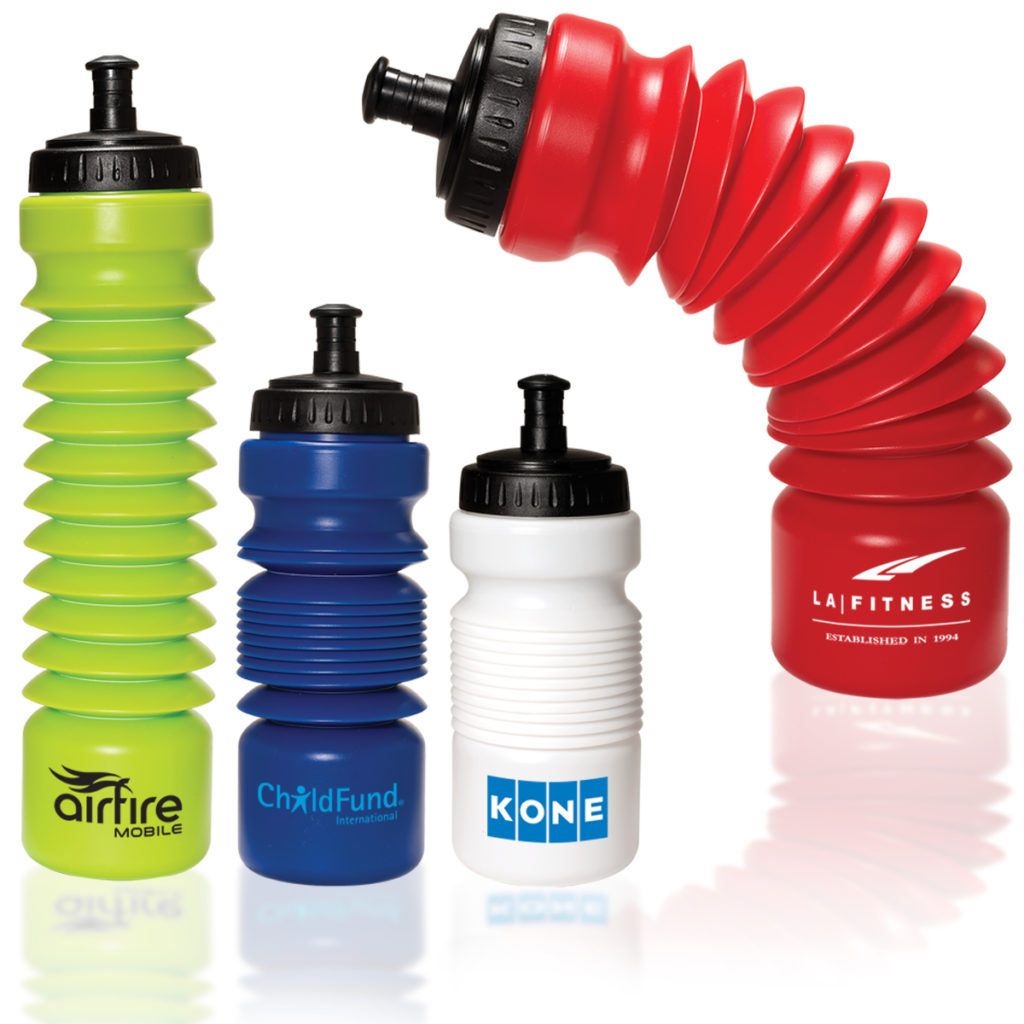 This product caught everyone by surprise. Designed like an accordion, it has an open spout from which users can enjoy their favorite beverages. The unique and funny shape will ensure users remember your brand more often.
Available colors include Lime Green, Blue, White and Red.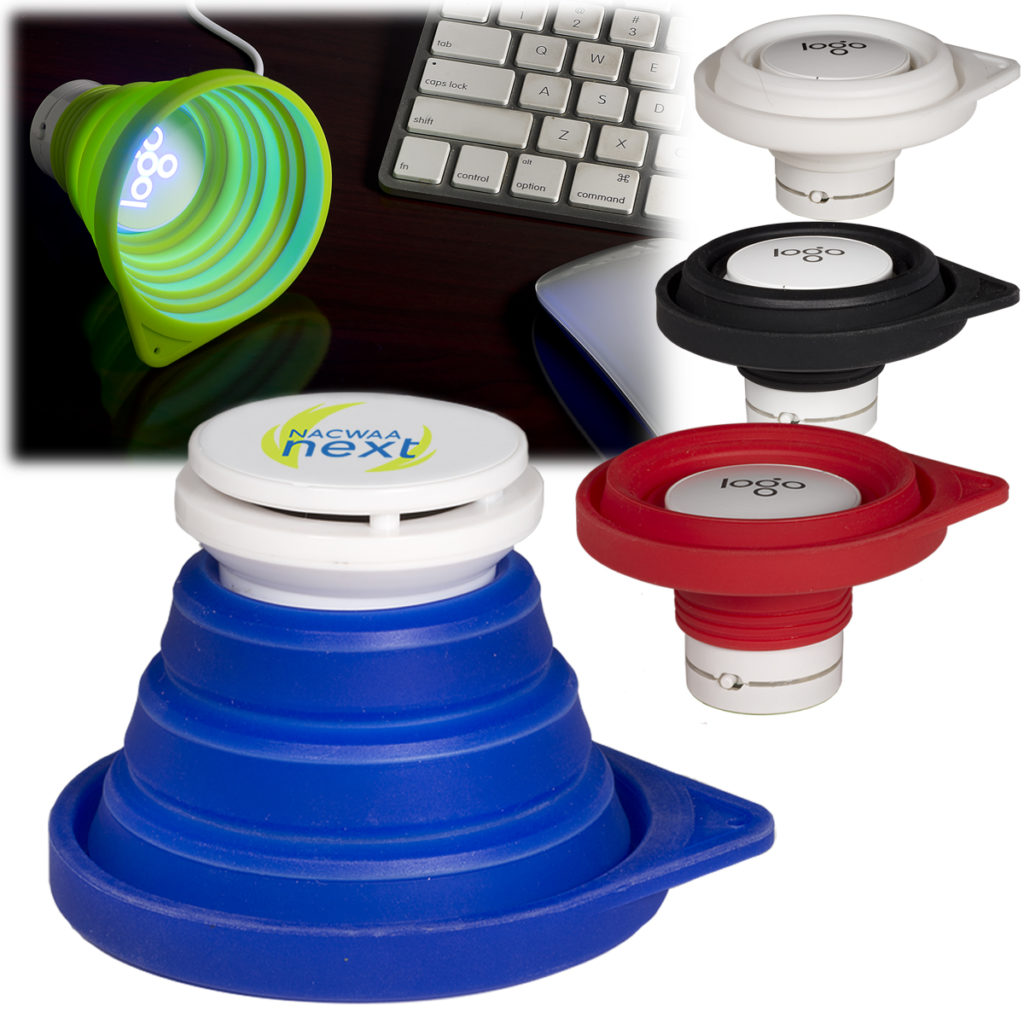 2. Collapsible Cone Bluetooth® Speaker
Made of ABS plastic, this speaker is a collapsible silicone directional cone. It connects with your cell phone using wireless Bluetooth® technology. It comes with rechargeable battery that charges through a micro USB port. Cable is included.
Available colors include Blue, Black, Lime Green, White and Red.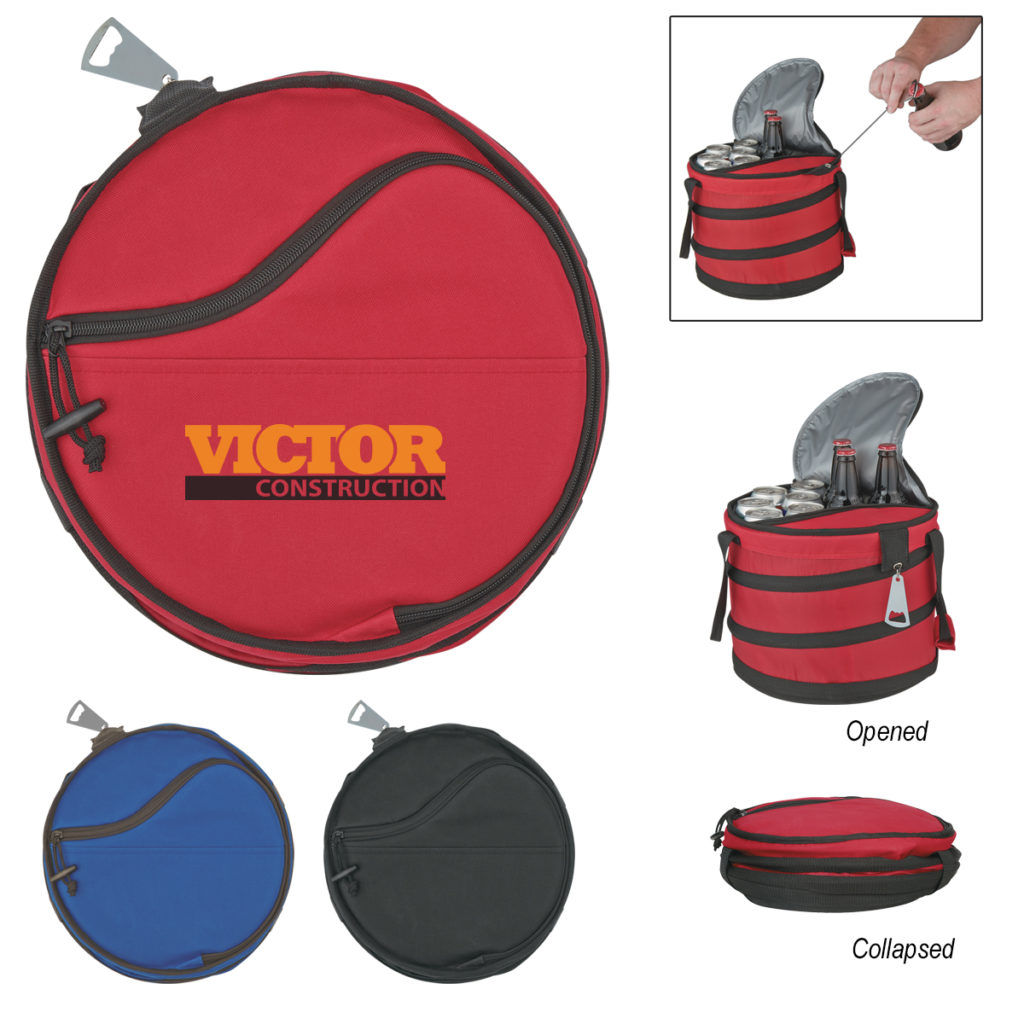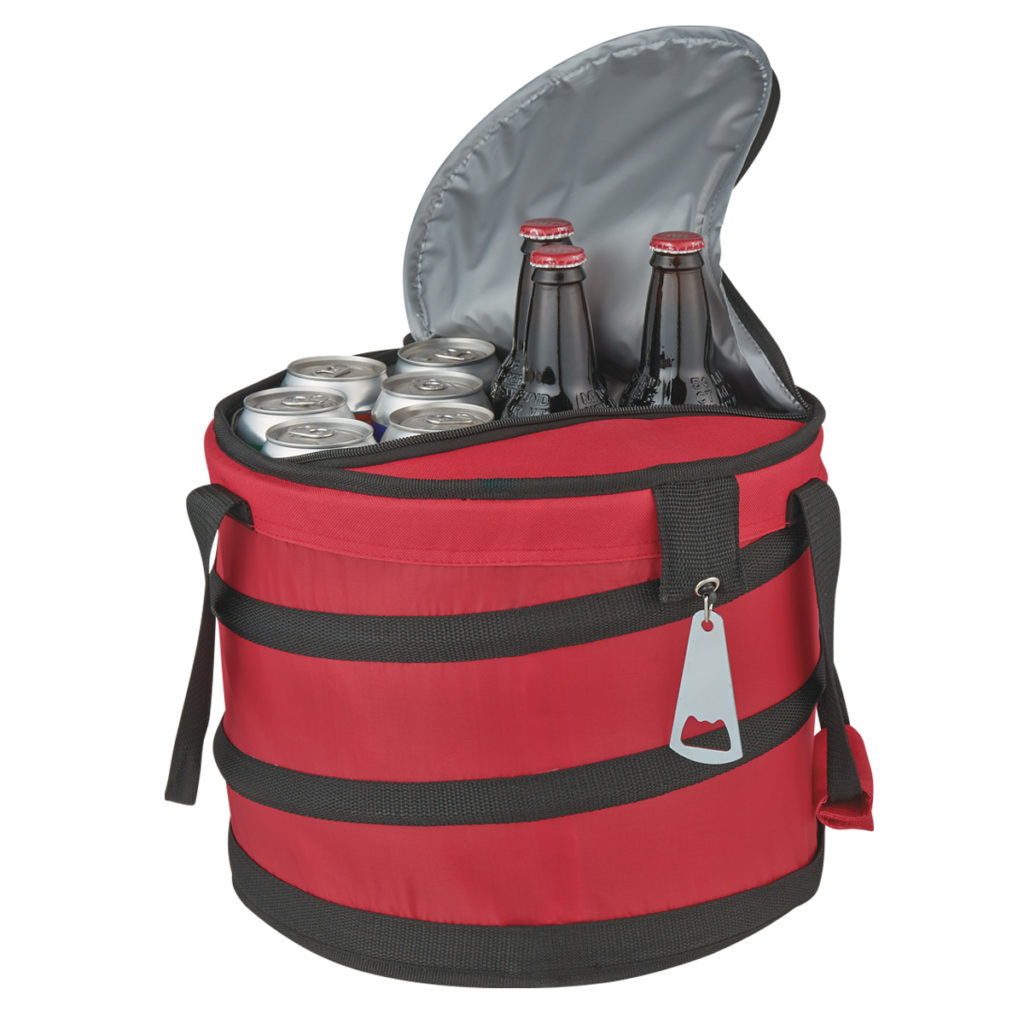 3. Collapsible Party Kooler With Bottle Opener
Featuring a combination of 210D and 600D Polyester, this kooler features a huge zippered main compartment. It comes with 19″ handles for convenient carrying around.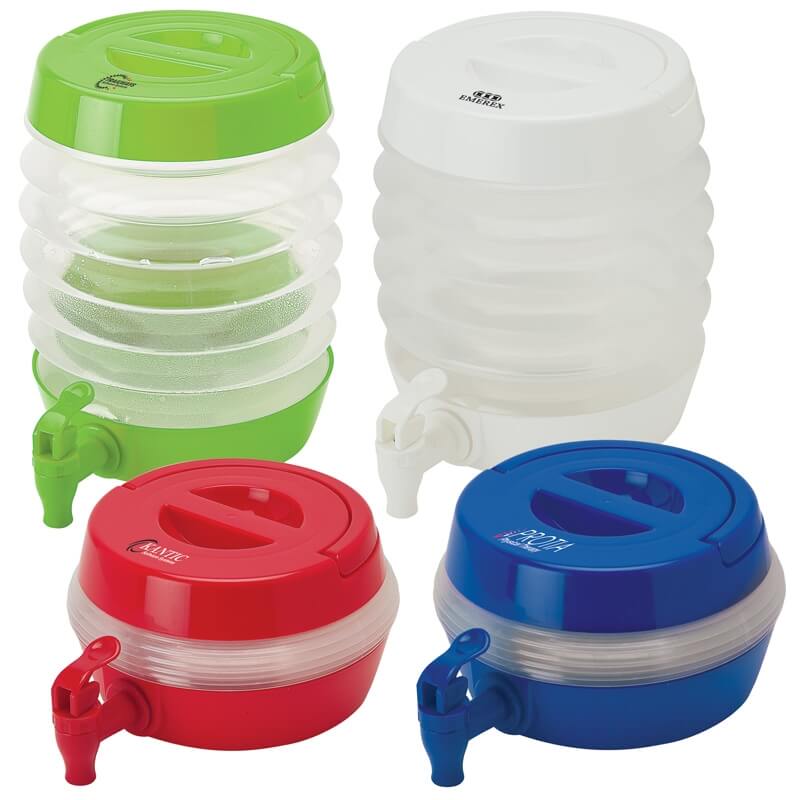 4. 124 oz Expandable Beverage Dispenser
Ordering this collapsible beverage container in bulk is an excellent marketing idea. It is made of
BPA-free polypropylene and can hold up to 124 oz. when expanded. Available colors include
Clear/Lime Green, Clear/White, Clear/Red and Clear/Blue.
Did you like any of these products? Order online or contact us to make them yours. We can share valuable marketing insights as well.