The themed promotional keychains featured here will help your brand logo stand out in the crowd. All of them are in unique shapes and sizes, allowing you to use them for specific branding purposes. What's more, all these key chains are priced at an individual bulk price of only around $1.00.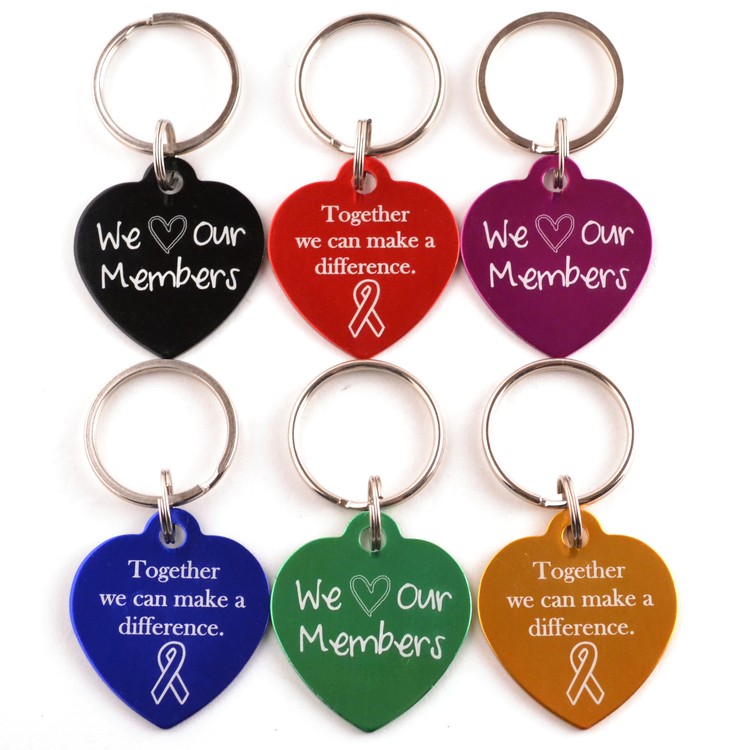 This cute looking key chain is aimed at the young at heart. Distribute them at schools, universities and offices where there are a lot of youth present. You can also give away these heart-shaped key chains to celebrate life events such as weddings, anniversaries and birthdays.
Available colors include Blue, Black, Gold, Purple, Red and Green.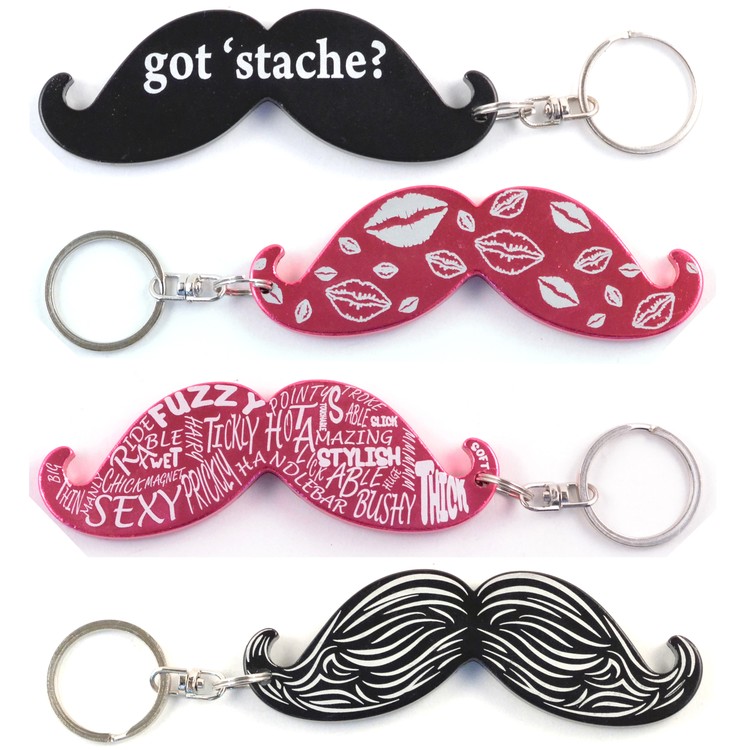 2. Mustache Key Chain / Bottle Opener
This key chain can be used a fun giveaway that brings a big smile on everybody's faces. It features a key chain and bottle opener combo. It is made of black anodized aluminum and comes with individual poly bagging.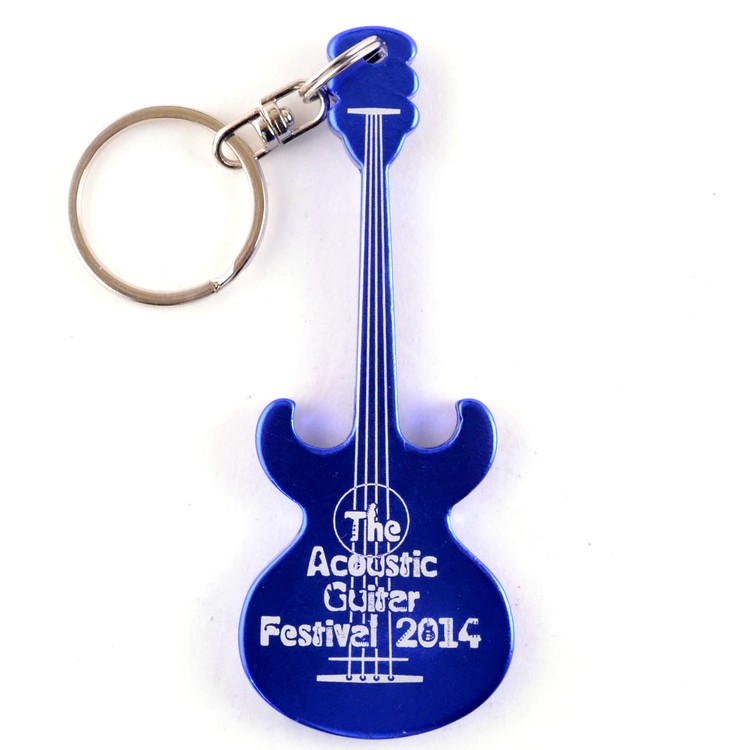 3. Acoustic Guitar Key Chain / Bottle Opener
This guitar-shaped key chain is a great giveaway for musical enthusiasts. It will find favor with the young and old alike.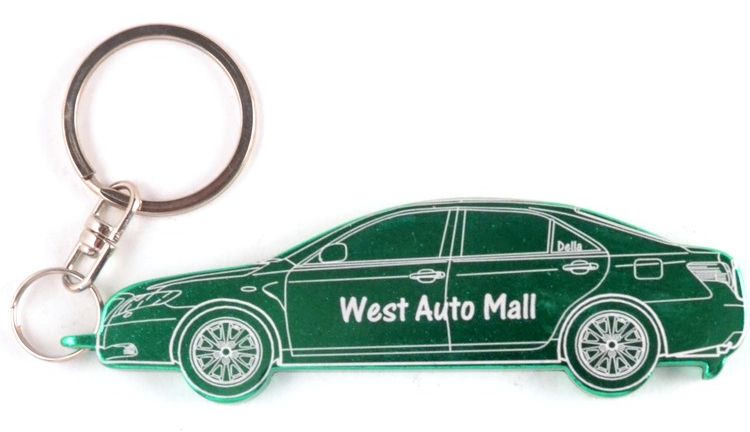 4. Car Key Chain / Bottle Opener
This car-shaped key chain is a great promotional tool for businesses in the automobile and insurance sectors. This unique car shape will help recipients remember your business more often.
Order any of these custom shape keychains for branding purposes. Order online or contact us directly to personalize these 2 in 1 keyholders with custom logo.