Phones and tablets have become normal daily items we carry with us. This is why tech accessories like desktop phone holders have also become essentials for trade shows and custom business giveaways. It doesn't matter which industry you're in. Trends for trade shows and promotional marketing have said that gadget accessories are effective ways of getting your foot in the door for more customers, or happier employees or a bigger community in general.
Here are some of coolest desktop phone holders you can brand and customize: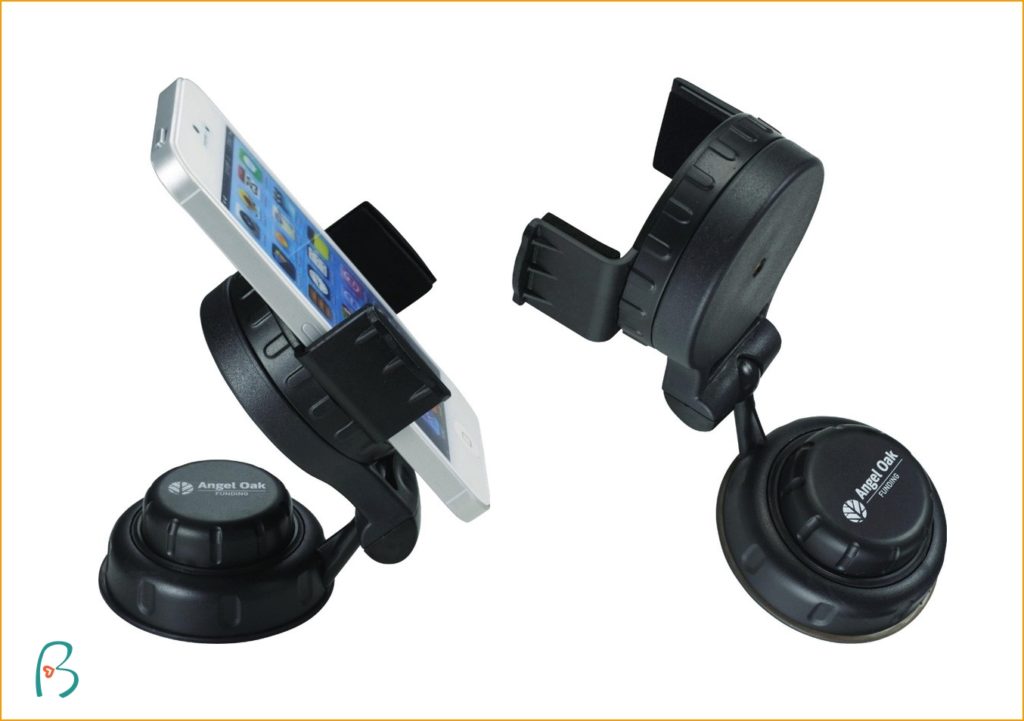 This universal dashboard phone holder is the perfect gift for hands-free and safe driving. Made to fit most smartphones and small electronics with its adjustable padded sides (maximum width 5″). Features include suction cup for dashboard mounting and swivel holder for vertical or horizontal viewing.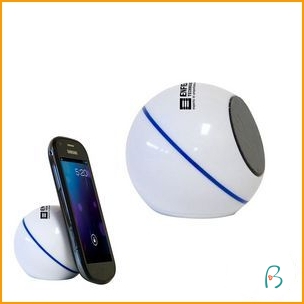 This holder spins 360° with one silicone spot to stabilize to a flat surface and another to hold your cell phone conveniently in place. New silicone adhesive technology allows for easy removal of phone and holder over and over again, allowing for daily use and repositioning of the holder. Will not leave a sticky residue.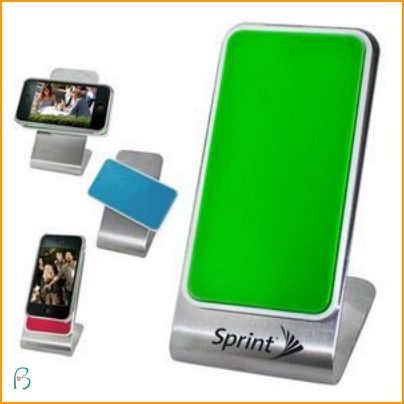 Browse through your phone hands-free! This item has a stainless steel metal base with prime placement for your brand's logo in front of the pad. It's a great cell phone holder for viewing media or just keeping your phone at a comfortable viewing position while you drive. Angle helps to minimize glare for watching movies looking or at photos too.
This swivel dashboard phone holder is designed to fit most smartphones and small electronics with adjustable padded sides and magnetic holder, easily attached. Add your logo on and customize with various color options. These are definitely hot trade show giveaways!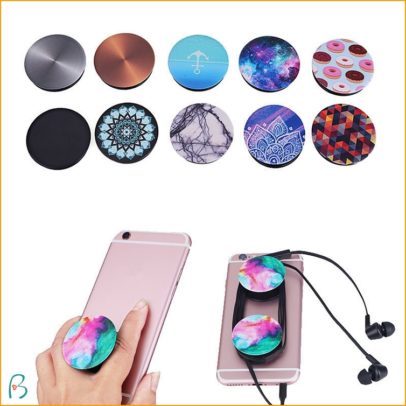 These are great finds because they're cheap and there are so many ways to customize and brand them. This phone stand collapses into a thin disc and then turns into a convenient phone holder when popped out. It can also be used as a cord wrap for your earphones which is pretty nifty. A lot of trade show goers love these smart accessories so you need to have them in your booth to draw a bigger crowd.
It's important to stay on top of these trends and really give custom branded gifts that people actually want to use and keep. Putting thought into trade show swag items is a crucial part of marketing your brand to customers and fellow entrepreneurs.
To see more of these awesome promotional gifts, visit gobrandspirit.com today.