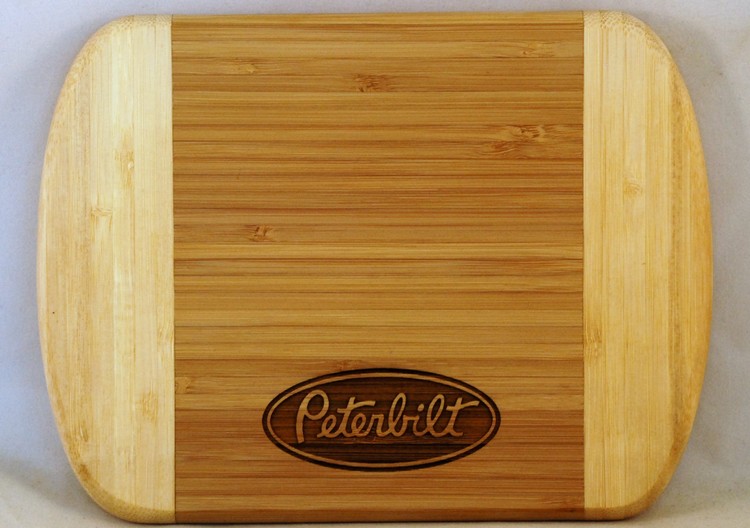 All too often, businesses use the standard items to promote their logo and services. Why not mix it up a little and use something elegant and practical such as this small bamboo cutting board which can be laser-engraved with your logo?
This cutting board is made of quality bamboo wood. It is substantial yet compact, and it's durability further enhances its practicality. This board can be used in ordinary home kitchens as well as established commercial kitchens alike. It is not simply an item to be put on display, though it can be used as such if desired.
This custom-engraved wooden cutting board is perfect for promoting a business within the food service industry or a company which sells and manufactures kitchenware. Feature the board as a favor in an incentive package for your employees or give it away at company functions. Its recipients are bound to show it to their friends and family, as it is not a freebie one would ordinarily expect. This, in turn, is guaranteed to spread the word about your products and services.
Your logo is bound to look beautiful and professional when engraved upon this custom cutting board. The laser technology with which the board is engraved operates with precision and derives amazing results.
Order your custom-engraved wooden cutting boards today. Get them in time for the next kitchen expo or promotional party attended by your company's representatives. Give the gift of practicality  and promote your business simultaneously. This may just be one of the most effective marketing tools you've used thus far.
Click here to learn how you can order these bamboo cutting boards for your company.