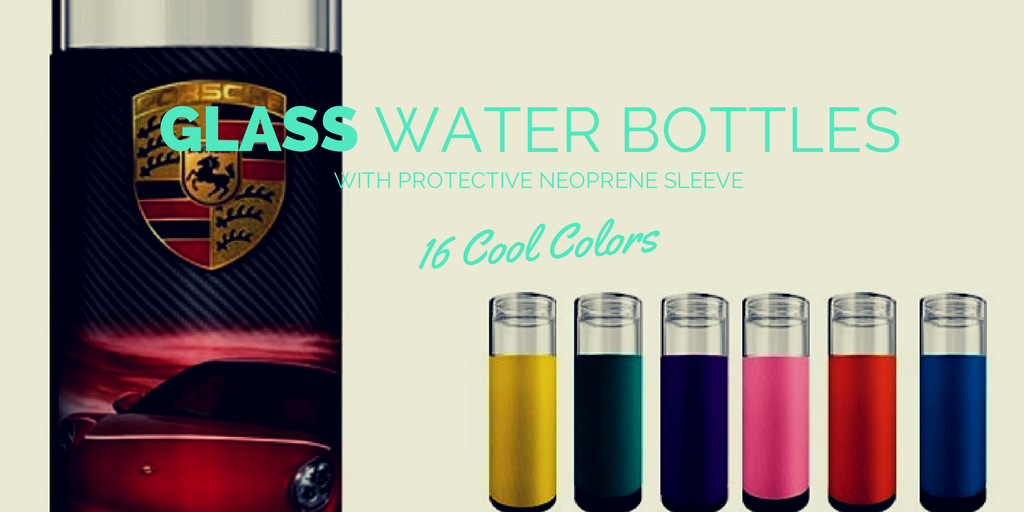 The unique design of the Alta Defender Glass Water Bottle allows for all the class of glass while the lid, neoprene sleeve and rubber base maintain vigilant protection for the knocks of daily life. Boasting 2 imprint locations, your custom graphics will be seen and associated with the style and versatility of this great product.
Custom promotional glass water bottles with logo personalized sleeves for branding.
Chose from 16 vivacious neoprene sleeve colors including: Black, Camo, Forest Green, Fuchsia, Kelly Green, Lime Green, Maroon Red, Navy Blue, Ocean Blue, Orange, Pink, Purple, Red, Royal Blue, Teal Green and Yellow.
Your graphics can be printed in spot colors or full color (4 color process), allowing for tremendous branding customization.
Click here to view additional product and ordering information.