These days, many of us leave our houses with all kinds of tech gadgets and cords in our purses, computer cases or luggage. Then we often find ourselves fumbling around in our bag trying to untangle cords or to find the particular items we are looking for. It can be a source of frustration for many of us.
But this problem has now been solved with the innovative GRID-IT!®! It's a super handy organizing system that keeps your cameras, music players, portable power banks, cords, USB flash drives, computer mouse and other personal items secured with a grid-like system of elastic bands. These bands allow for endless configuration options. Once your items are secured, all you have to do is place the flat board-shaped organizer into your bag.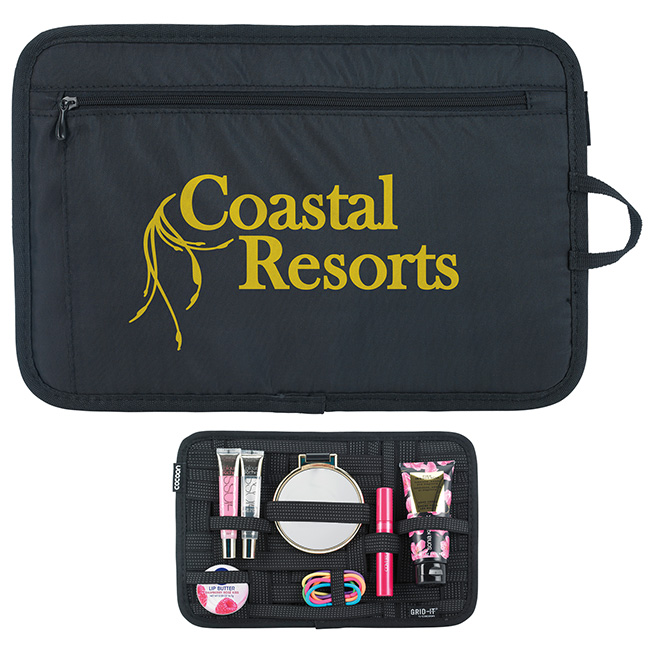 Here are the highlights:
✓ User-friendly size, fits into most computer bags, larger purses, luggage and other travel cases.
✓ Elastic object retention system to securely hold accessories
✓ Suitable for Smart Phones, Tablets, Compact Cameras, charging cords and other personal items.
✓ Available in 2 sizes :
1. Small
2. Medium
✓ Impressive imprint area for a logo and message
✓ Bulk prices for as low as $23.49
✓ Makes an excellent business gift idea for clients and employees
Contact us to learn more about personalizing this branded travel accessories organizer for your company or organization.