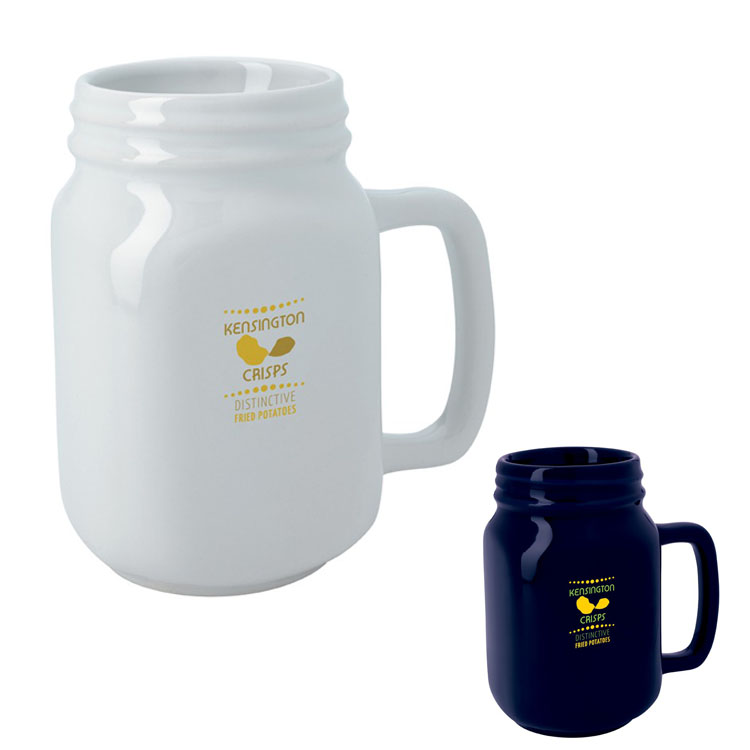 Mason jars have made a huge come back in recent years.  Besides storage purposes, they're being used as drink tumblers, candle holders and plant pots.  Now ceramic coffee mugs are also available in the shape of mason jars.  We like how the shiny white and black ceramic finishing gives a fresh look to the mason jar shape.
These 16 oz. ceramic mason jar mugs can be customized with a business logo or other promotional branding, up to 2 imprint colors.  What a novel idea for company branded gifts and giveaways to share the brand love.
Click here to view additional product information.
Click here for a list of additional mason jar product ideas that can also be customized.