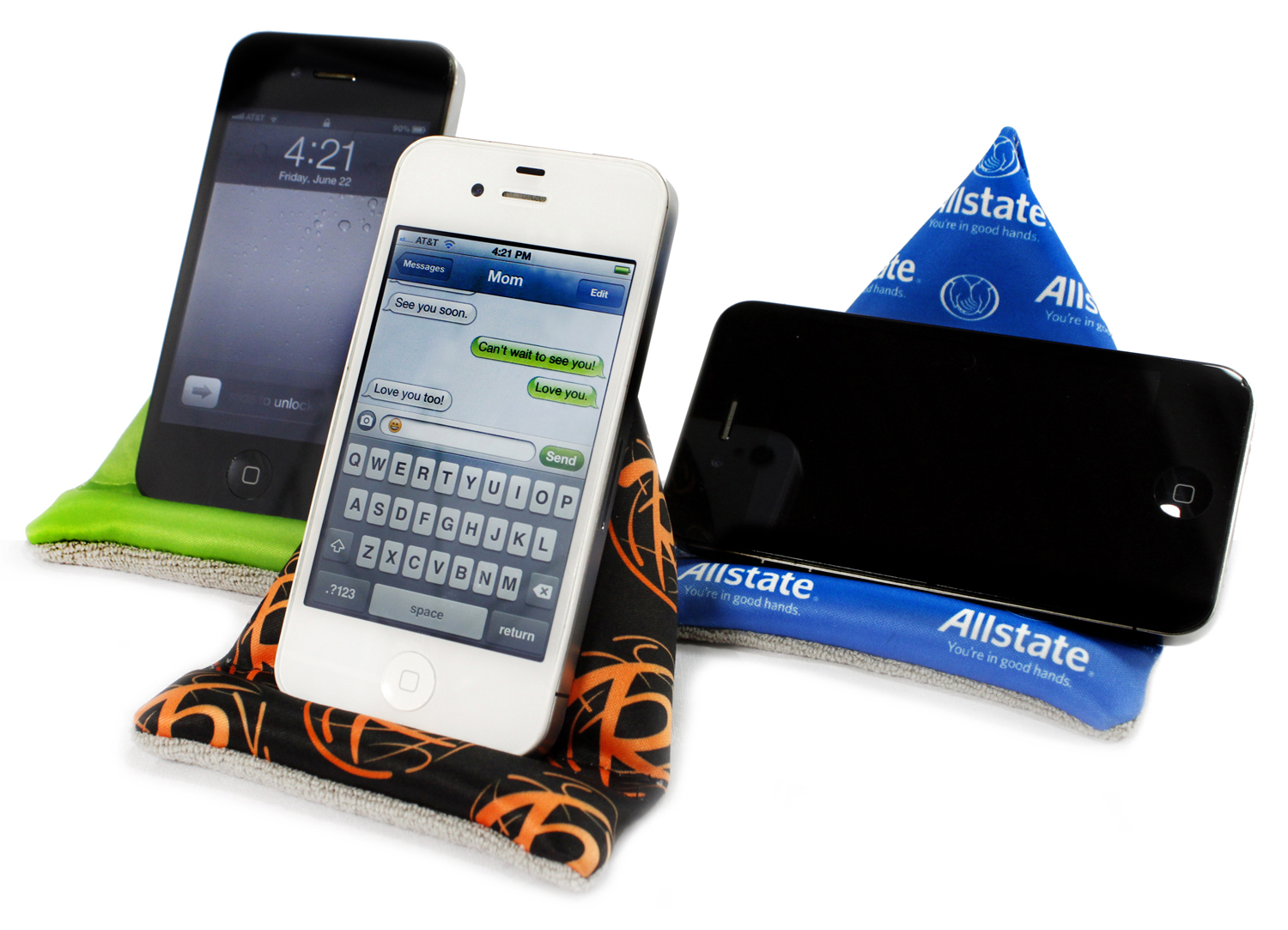 Introducing TheWedge – your mobile device's new best friend.  Not only is The Wedge a stand for your smart phone or other small mobile device, it also includes a microfiber plush panel at the bottom for cleaning screens which includes an antimicrobial additive .
Your logo, branding or other custom graphic are printed via a digital dye sublimation process directly into the The Wedge's fabric which produces a feel that is soft to the touch.
The Wedge is a unique and functional desktop giveaway item, perfect for trade shows, marketing and sales kits, press kits, leave behinds for sales people, incentives and more.
Click here to request a free sample, and/or get a free virtual sample with your logo or custom graphics.