Densify, a data cloud expert, joined the AWS Reinvent 2017 event last November and needed customized logo-branded LED sabers to be given as a fun booth giveaway; and we were there to supply these awesome gifts just in nick of time.
As a tech company, Densify was very smart to integrate the perfect pop culture element into their booth to keep visitors and guests engaged and curious to come over and learn about their product.
Using the popular movie theme for their giveaways, the brand chose our LED sabers that change colors with the touch of a button and make real saber sounds. To make the booth experience memorable, participants were asked to scan a QR code that gave them instructions for a scavenger hunt. These cool LED sabers were the prize for successful hunts.
Geeks and tech savvy event-goers were immediately drawn to the booth and the sabers were such a hit that they ran out by the second day. The brand was able to hit their targets of product awareness, community engagement, and lead generation just as they projected.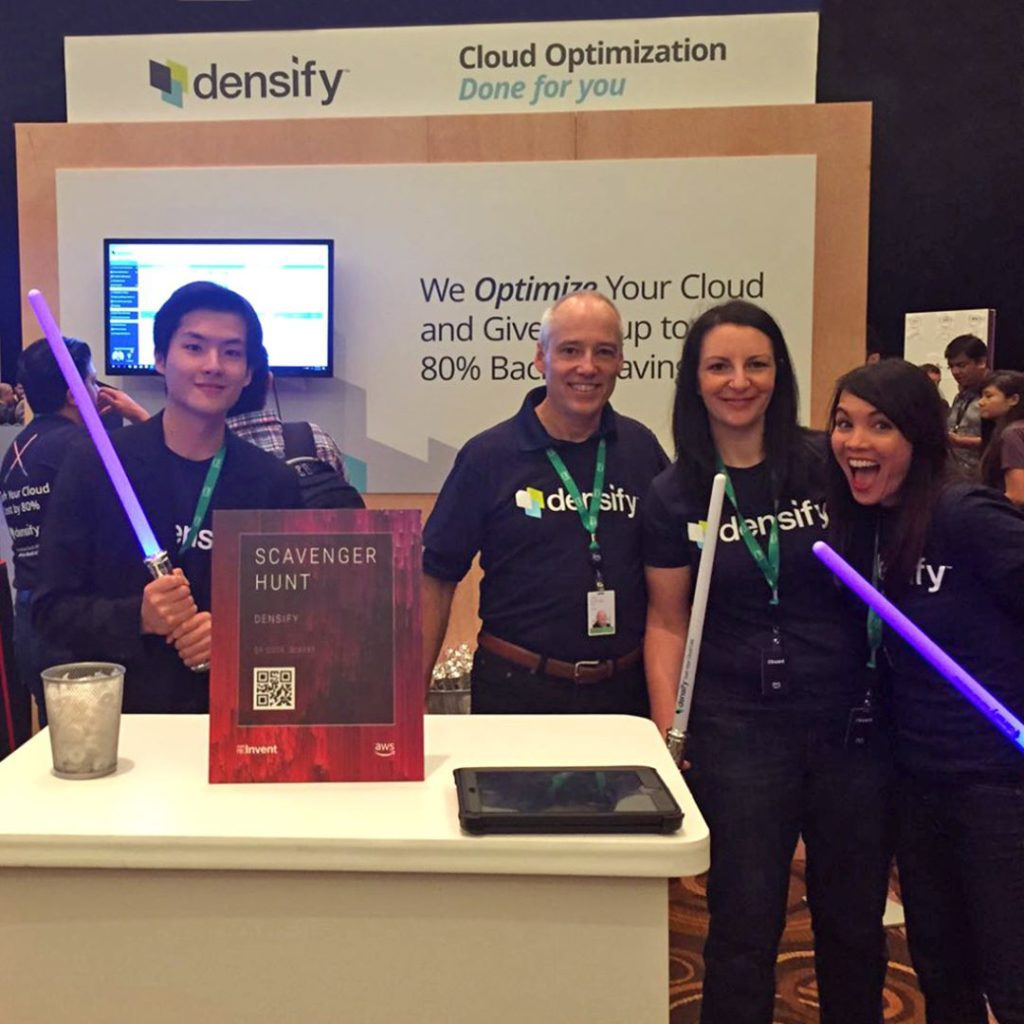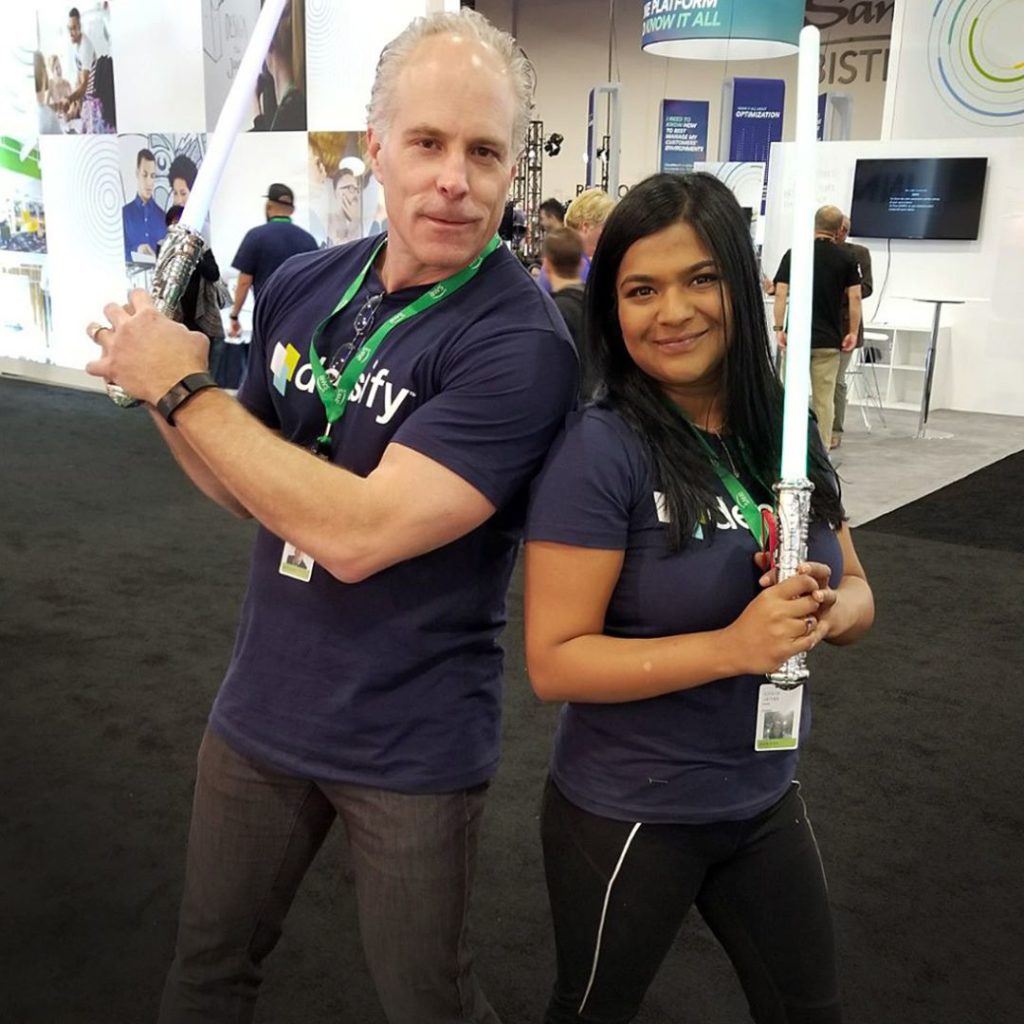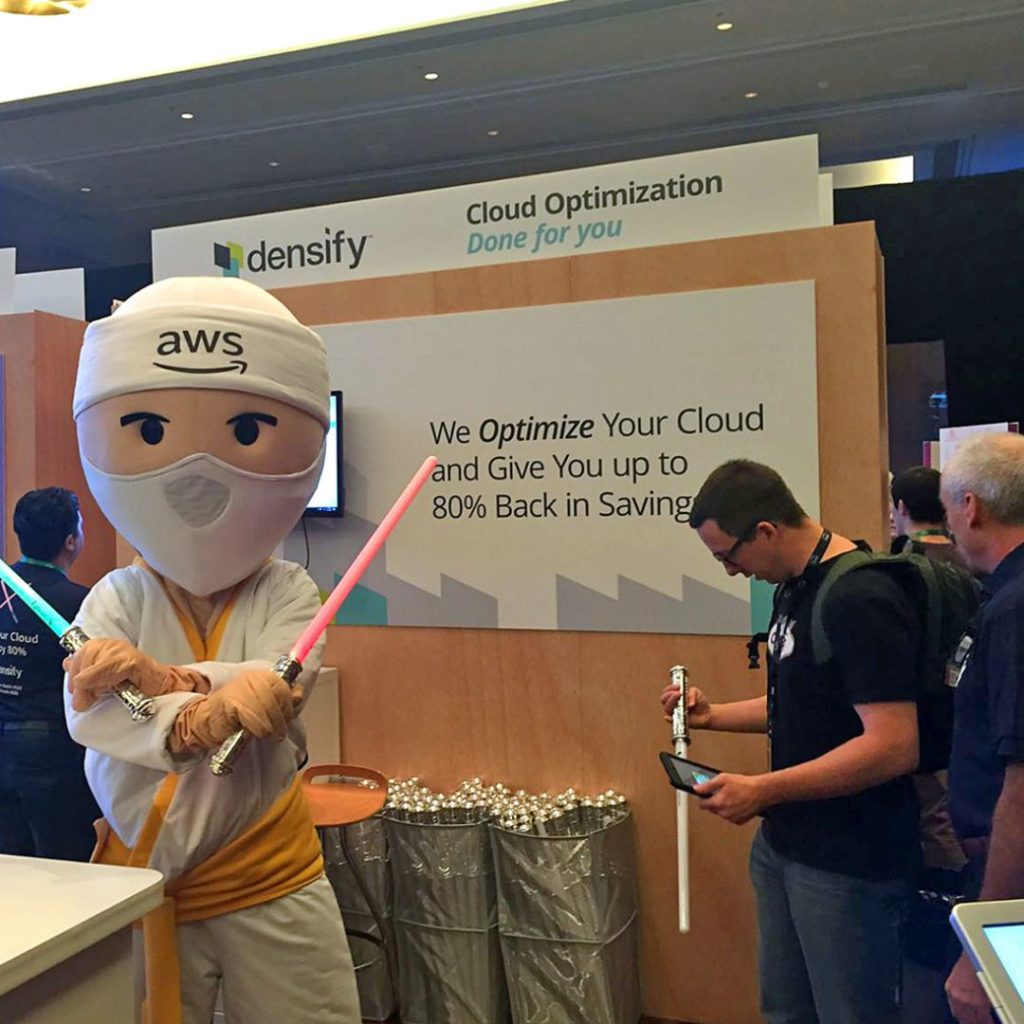 Densify's awareness strategy is a great example of "experience marketing" done right. Their campaign was simple, fun, and stayed true to the nature of their product and target audience.
Ready for your own success story using creative promotional gifts? Contact us or Follow us on Facebook, Twitter, Instagram, & Pinterest.